16 anti-stress products the Select team relies on
Wellness is a priority for the Select team – we recently launched our first-ever Select Best of Wellness Awards, one of our biggest projects to date, which includes items we've tried and have helped us relax and unwind in fitness apparel, fitness technology, sleep and personal care. This prompted our staff to think about the products we rely on to help us de-stress, including under-eye patches, weighted blankets, and essential oil diffusers. Below, we share our staff's favorite relaxation products that can also help you relax and relieve stress.
Our favorite relaxation products in 2023
We've compiled 16 selected staff-favorite products that help us start our mornings stress-free and unwind after a long day.
HoMedics Deep Sleep Revitalize Sound Alarm Clock
To wind down before bed, I like to listen to a particular "Sleep Therapy" sound combo on this sound machine from HoMedics: it's a whispering stream – running for 15 or 30 minutes depending on the setting I choose – then that switches to white noise. It also helps me fall asleep. I discovered this gadget when I tried it out for the Select Best of Wellness Awards 2023, and loved it so much I bought one. I've been using it ever since.
— Leah Ginsberg, Editor-in-Chief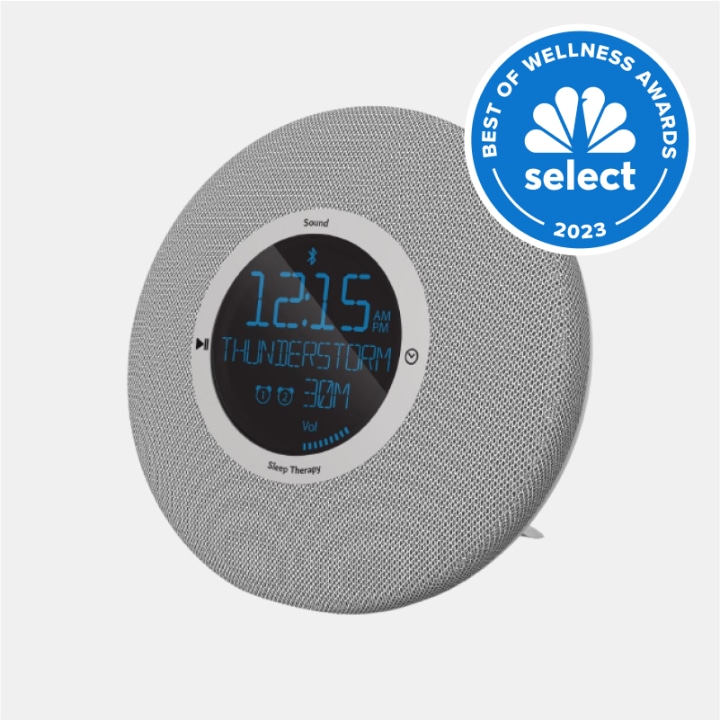 Brooklyn Bedding Heavy Knit Weighted Blanket
I've always found weighted blankets to be too heavy or too warm for my comfort — but that changed when I tried this option from Brooklyn Bedding. Another 2023 Wellness Awards winner, the Weighted Blanket has a breathable open mesh design that keeps me from overheating while using it. I also find the 10-pound version to be light enough to lift and reposition, while still providing the relaxing benefits of a weighted blanket.
— Mili Godio, Updates Editor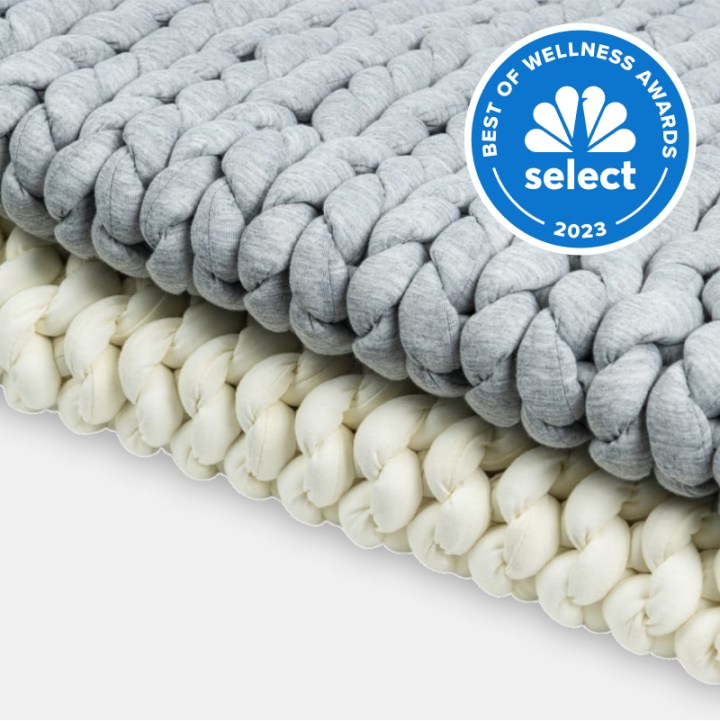 Fellow Stagg EKG Electric Kettle
There's nothing like a hot cup of tea to instantly feel calm. This electric kettle brews hot water in minutes (much faster than the standard stovetop method, in my experience). The best part? It features degree-accurate heat control ranging from 135 degrees to 212 degrees Fahrenheit, so you can choose the exact temperature you want every time. Its precision pour spout makes pouring easy and its "hold" function maintains your specific temperature for up to 60 minutes. Unlike other electric kettles, I don't mind having this one on my counter – its sleek, minimalist design is a joy to look at and it always brings compliments.
— Lindsay Schneider, editor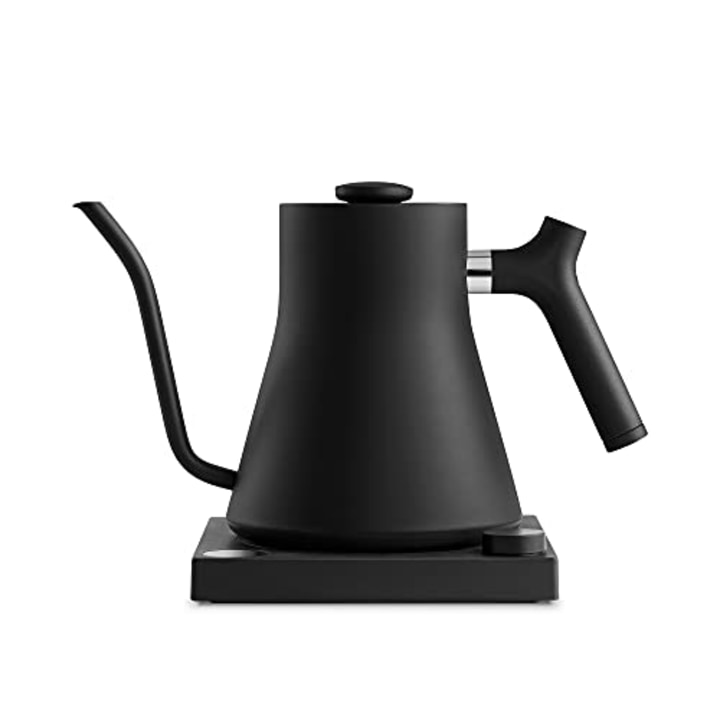 Parachute Classic Turkish Cotton Bathrobe
I am a girl in a bathrobe. I have about four that I rotate between depending on the season or my mood. Sometimes I want super fluffy, and other times it's all about waffle knit. But my favorite is the classic Parachute dress, a goldilocks option that gives me an instant serotonin boost. It's like a good hug after a hot shower.
— Lauren Swanson, Editorial Director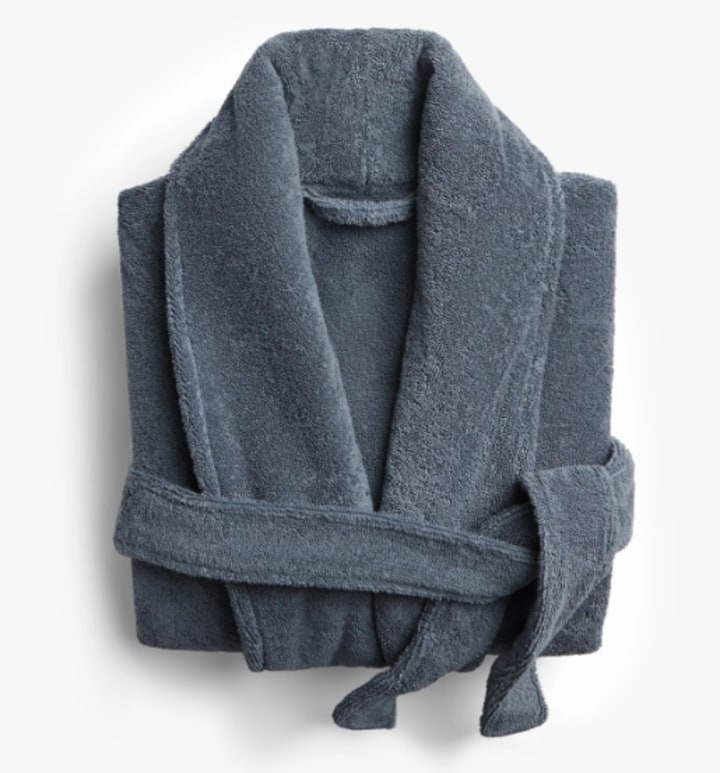 Loops Double Take Hydrogel Face Mask
I like to relax by putting on comfortable clothes, playing my favorite show, and putting on a face mask. I'm invested in my skincare routine, so I've used several sheet masks over the years – and the Loops Double Take Hydrogel Face Mask is by far my favorite. The texture of the mask is more luxurious than other sheet masks I've used and enhances my home spa routine. The Double Take mask is meant to hydrate, brighten and soften the skin, according to the brand. It soothes my sensitive skin and leaves it glowing, and for me there is nothing more relaxing than that.
— Rebecca Rodriguez, Editorial Projects Associate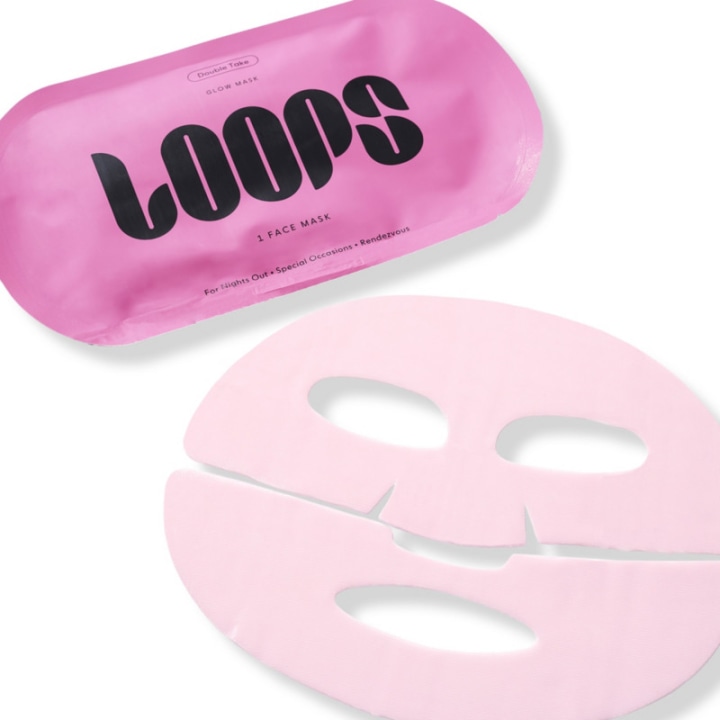 Brooklinen Lightweight Textured Throw
Because my weighted blanket makes me feel almost too relaxed (I literally start to fall asleep), I like to use my Brooklinen Lightweight Textured Blanket when I want to feel cozy in the early evenings or during weekends spent cuddled up on the couch with my cat. . The cotton blanket, which I own in the color Dried Rose, drapes beautifully over my cushions, and it has a soft, breathable texture. It measures 70 inches by 50 inches, so it's perfect for two people to share equally.
— Zoe Malin, Associate Updates Editor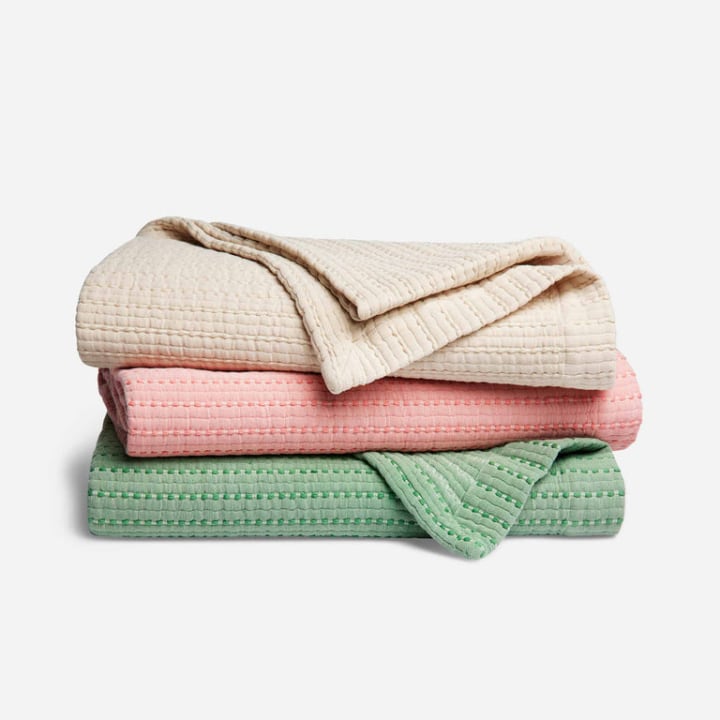 Vitruvi essential oil diffuser
This essential oil diffuser is by far my favorite relaxation product. Most nights, I put a few drops of my favorite soothing essential oils (usually lavender, eucalyptus, or peppermint) in the device's water reservoir and let it disperse the scent throughout the device. air through a fine mist. I also love how it looks on my nightstand because of its sleek, matte ceramic base. I have the diffuser in the color Terracotta, but the brand also offers it in other attractive color options, such as Sky and Eucalyptus.
— Mili Godio, Updates Editor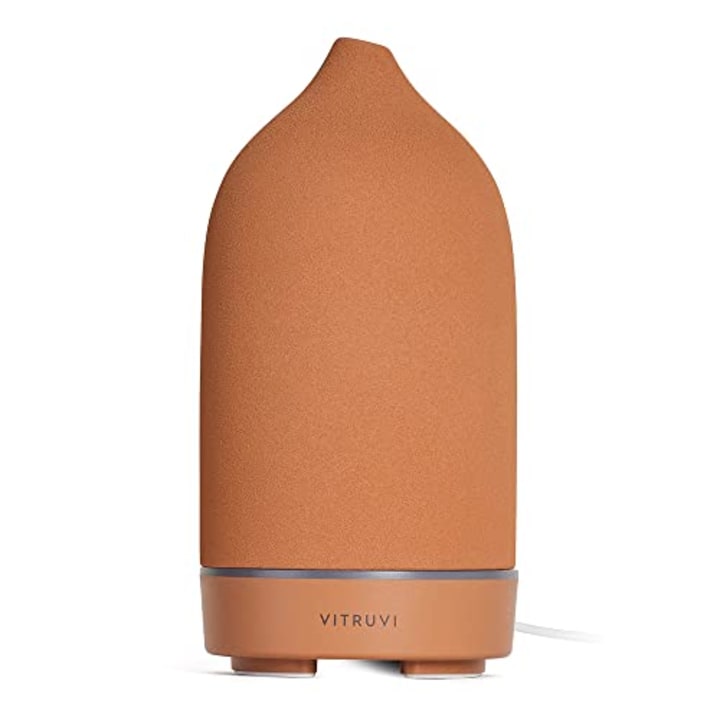 Williams Sonoma French Press
While many people turn to coffee when they need to focus during a long day at work (myself included), coffee also gives me a sense of relaxation and peace at any time of the day. If I'm feeling stressed or need a quick boost, my first instinct is to hit up one of my neighborhood cafes. And when I want to stay home and save money, I rely on my Williams Sonoma French Press, which I've used for over two years. I love that it's easy to use and looks great on my kitchen counter.
— Shari Uyehara, Head of Editorial Operations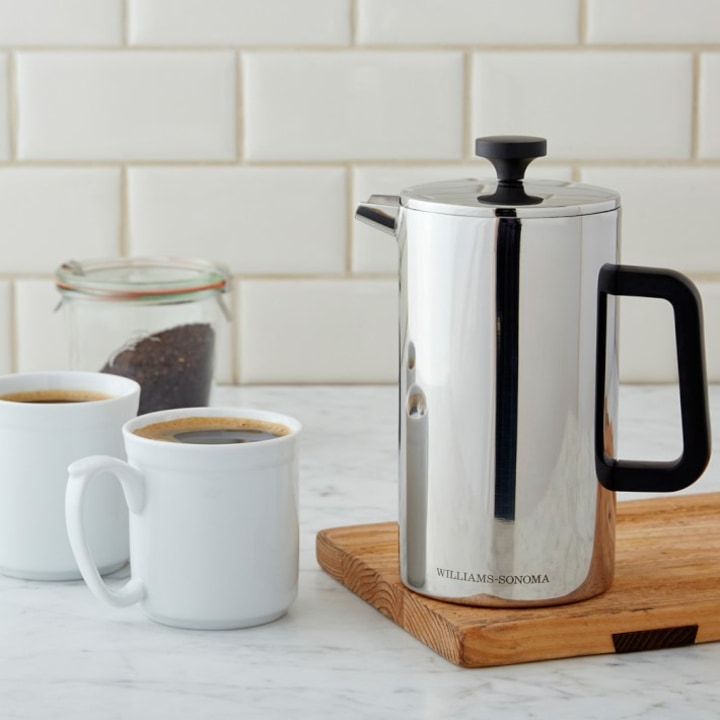 Vanity Planet Aira Ionic Facial Steamer
When I have downtime, going through my skincare routine is one of my favorite ways to unwind. On these special occasions, I always start by using my facial steamer for about 15 minutes. This desktop machine feels like my own personal sauna, and the detoxifying properties of the steam make my skin more responsive to any products I use afterward. I sometimes pair it with Vanity Planet's Skin Spatula for extra attention to my pores, but the soothing steam alone is enough to leave me feeling cleansed and relaxed.
— Mikhaila Archer, NBC page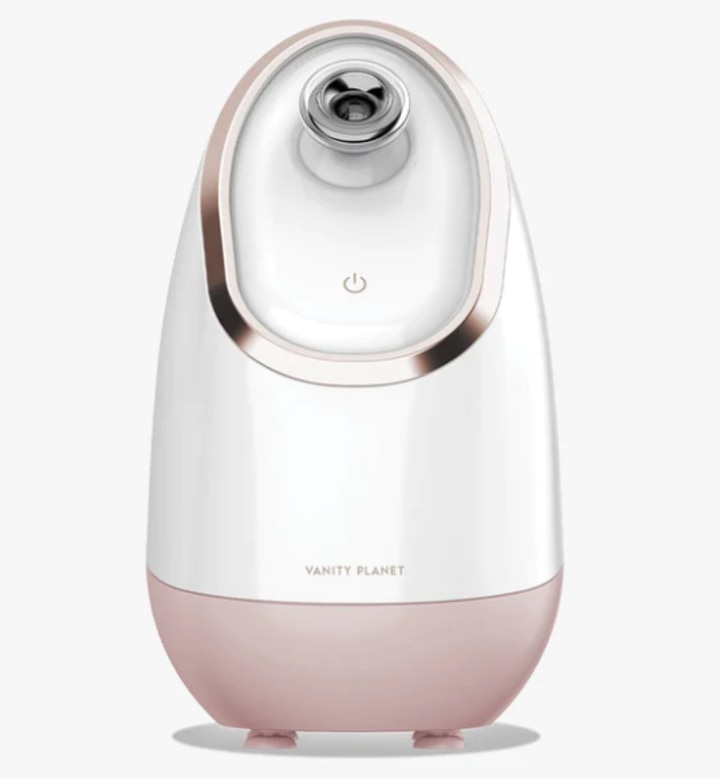 Due North Industrial Rubz Foot and Back Massager Ball
I struggle with plantar fasciitis (foot muscle inflammation) and the best thing I can do to treat it is to stretch and roll the bottom of my foot on this massage ball. The rubber ball reduces tension, relaxes muscles and increases circulation, according to the brand. I usually sit and use it while watching the latest episode of "Succession". It hurts so much and reduces the pain in my feet for the next day.
—Christina Colizza, Editor-in-Chief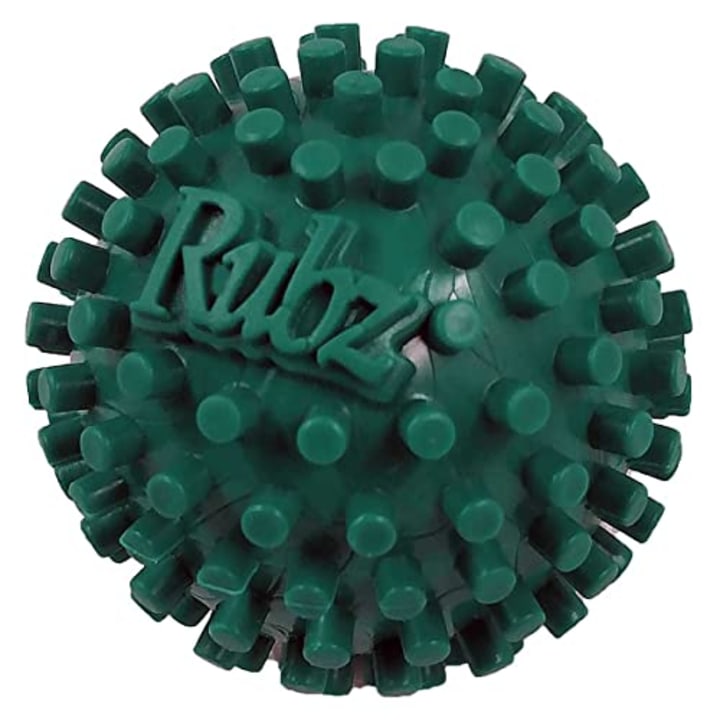 deep sleep bath bomb
A nice hot bath after a long day is my favorite way to unwind, and I usually add Lush bath bombs to my tub. My top pick is the Deep Sleep option, which melts into my tub in minutes and fills the air with a soothing lavender aroma. It is infused with chamomile oil and lavender flowers. There is no residue when I use it, which makes it easy to clean. My skin also feels soft and smooth to the touch once I get out of the bath.
— Nishka Dhawan, Associate Business Writer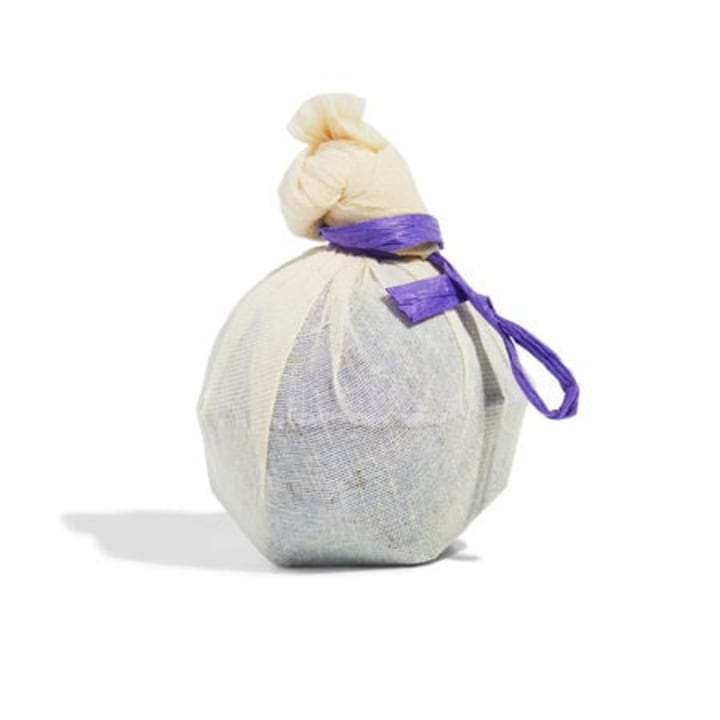 Calm app
I started using the Calm app during the pandemic when I was feeling very stressed. I love its beginner-friendliness and can quickly adapt to a meditation routine using the app's 10-minute daily series, The Daily Calm. Every time I start the day with Calm, I always feel more relaxed and ready to take on any challenges that arise throughout the day.
— Sadhana Daruvuri, Social Writer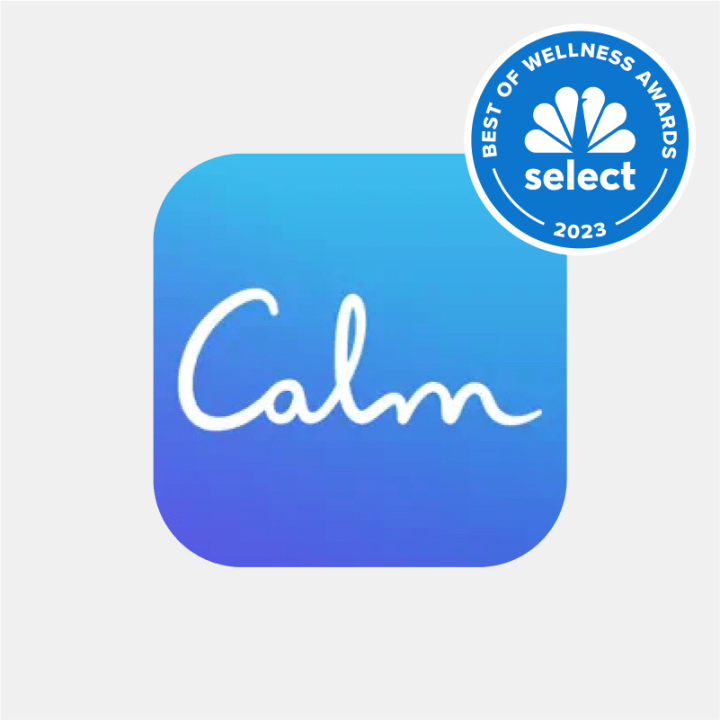 Glow Himalayan Salt Lamp
I can't relax until all the bright ceiling lights in my apartment are turned off. At night, I turn on my Himalayan salt lamp instead, which provides a warm orange glow and just the right amount of light to give my apartment a very Zen vibe. I also bought a smart plug so I can turn the lamp on and off with my phone and set schedules.
— Zoe Malin, Associate Updates Editor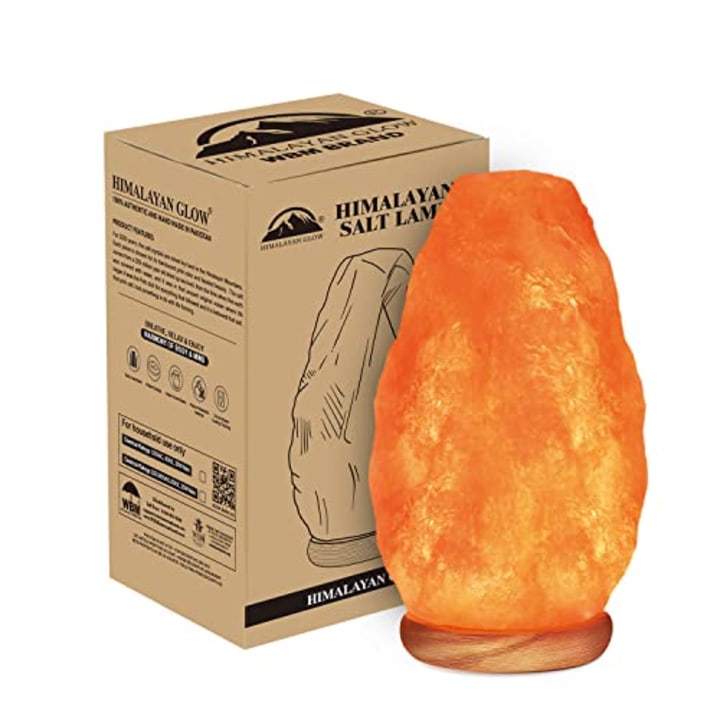 Peter Thomas Roth Water Drench Hyaluronic Cloud Hydra-Gel Eye Patches
For a little relaxation break, I like to put these patches under the eyes of Peter Thomas Roth and lie on my bed. The patches are both refreshing and gentle. When I take them off, I actually look more relaxed because my eyes are noticeably less puffy, at least for a little while.
— Leah Ginsberg, Editor-in-Chief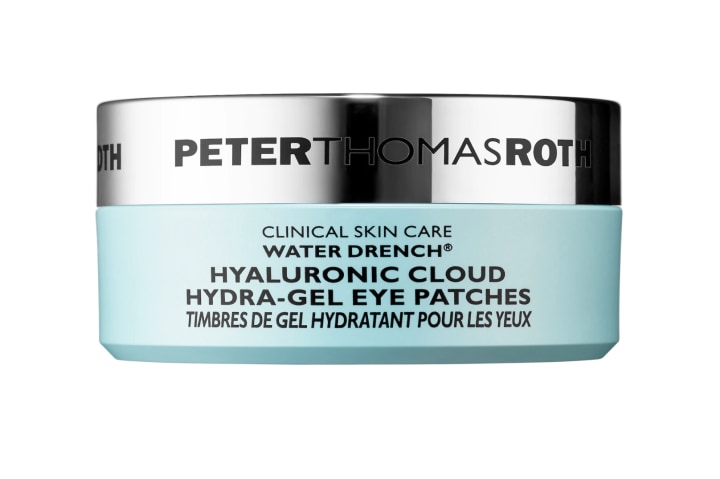 Pedestrian Project Purifying Foot Bath
If I do a full spa day, I normally include some sort of foot treatment. I will typically use Baby Foot Exfoliating Scrub, Burt's Bee Foot Cream, or Dr. Scholl's Spa Socks. But recently, I love this footbath from Pedestrian Project. I fill my tub a few inches with hot water, add a few teaspoons of soaking, then submerge my feet for about 10 minutes. My brain tingles just thinking about doing this.
— Lauren Swanson, Editorial Director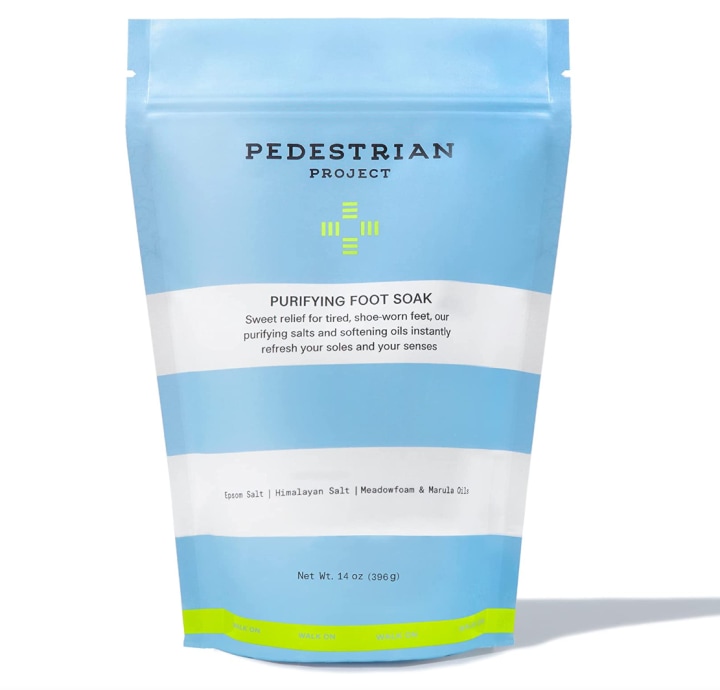 Pink Raspberry Poppi
To wind down after a long day, there's nothing I love more than changing out of my jeans and into sweatpants, turning on the TV and opening a cold can of Poppi. I drink it around 5 p.m. every day as an after-work routine, and I often pour Poppi into a stemless wine glass to feel more comfortable. My three favorite flavors are Raspberry Pink, Grape, and Strawberry Lemon, but you can't go wrong with any of them.
— Zoe Malin, Associate Updates Editor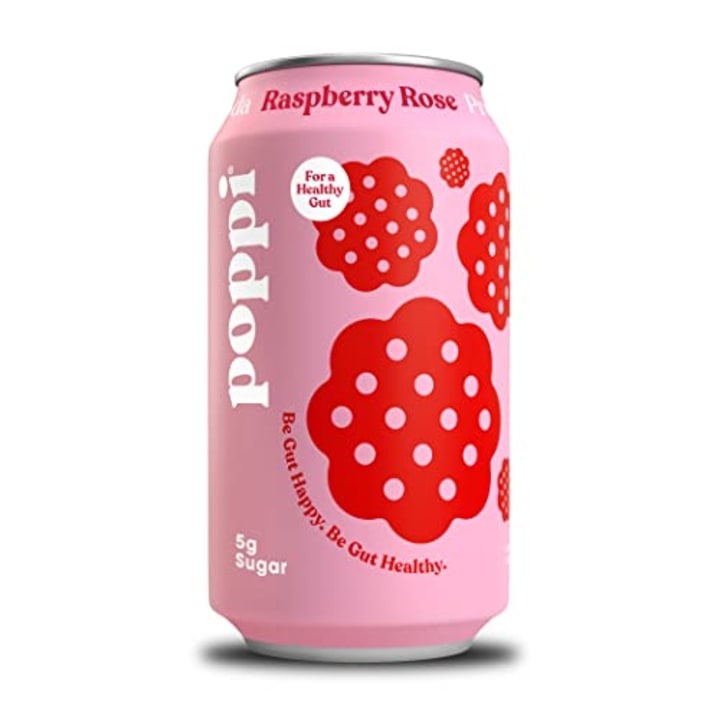 Discover Select's in-depth coverage of personal finance, technology and tools, wellness and more, and follow us on Facebook, Instagram and Twitter to stay up to date.
---