5 dead, plus unborn child, in shooting at Jehovah's Witnesses hall in Germany: Police
The shooting took place in Hamburg, police said.
Five people were killed, along with an unborn child, in a mass shooting at a building used by Jehovah's Witnesses in Hamburg, Germany on Thursday evening, police said.
Eight people were also injured in the shooting, police said, including the pregnant mother of the unborn child. The 33-year-old woman, who was 28 weeks pregnant, was seriously injured, police said.
Three of the injured suffered life-threatening injuries, while four others, including the mother, were seriously injured. A man was slightly injured, police said.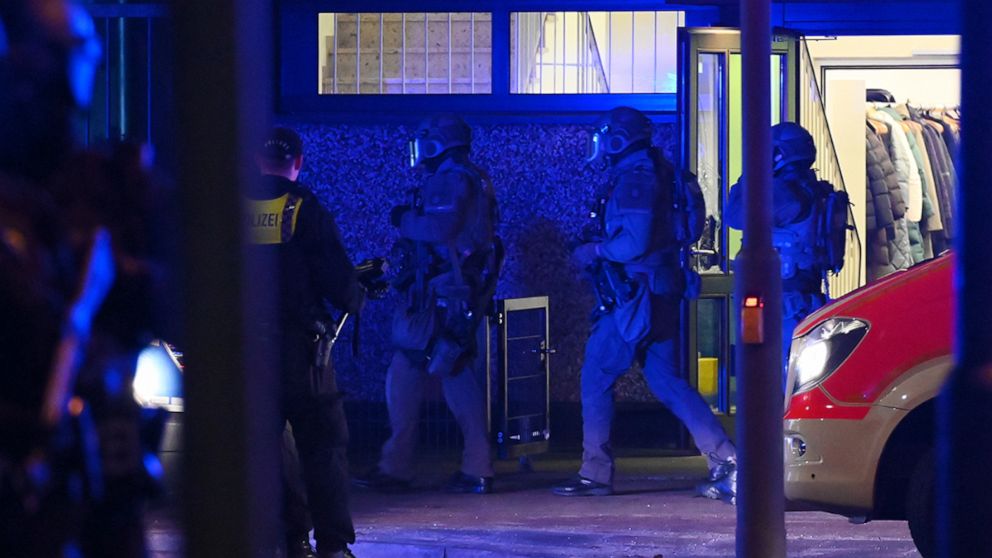 A suspected shooter was found dead at a community center, according to police, who first carried out searches to "exclude the involvement of other perpetrators". Authorities now believe he acted alone.
The 35-year-old man died of a self-inflicted gunshot wound on the upper floor of the building where the shooting took place, police said Friday. He had no known connection to terrorism.
Police said the six adults who died were between the ages of 33 and 60.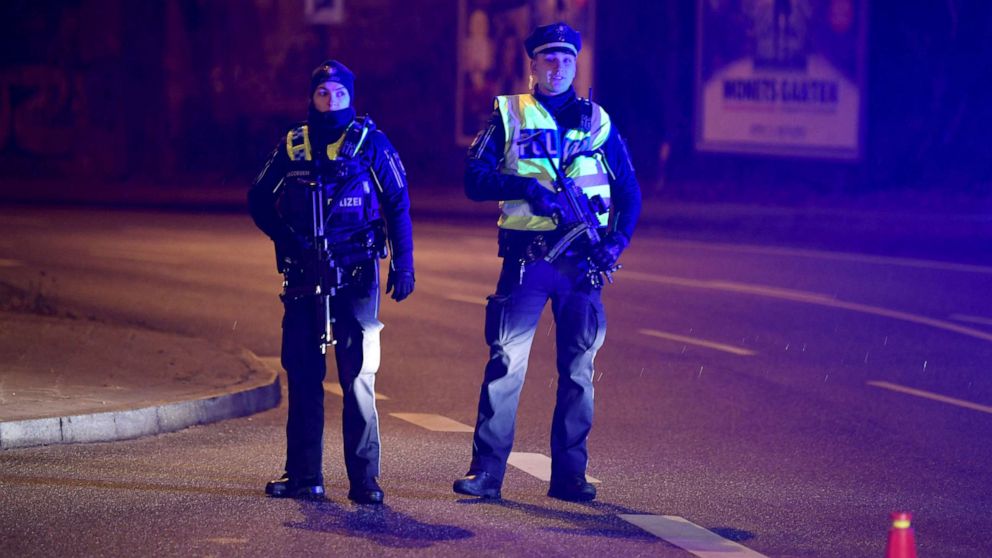 The incident happened around 9 p.m., according to an alert from the city of Hamburg.
The streets around the building have been cordoned off and residents have been asked to avoid the area and take shelter "for the time being", according to the alert. Police then began lifting shelter-in-place orders in the city.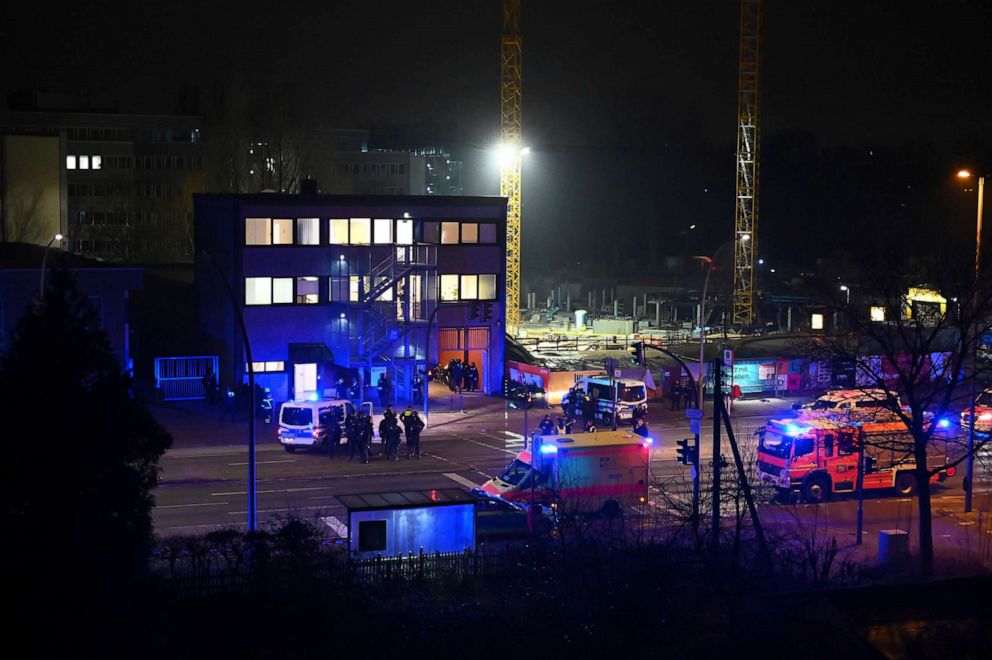 Hamburg Mayor Peter Tschentscher called the reports of the deadly shooting "shocking" and offered his "heartfelt condolences" to the families of the victims.
"Emergency services are working hard to find the perpetrators and clarify the context," he said in a statement Thursday.
ABC News' Will Gretsky contributed to this report.
---