5 times Kendall Jenner slayed runway glamor
Kendall Jenner has been in the public eye for nearly half her life as a member of the Kardashian-Jenner family, but she's come a long way from her early Keeping Up With the Kardashians days. Since her debut as a model in 2009, Kendall has appeared in campaigns for Marc Jacobs, Balmain, Calvin Klein, and others, along with on the runways.
In recent years, she has broadened her career by appearing on multiple foreign magazine covers, including Vogue. And Kendall doesn't seem to be slowing down—the model recently launched a line of tequila products and is supposedly venturing into the realm of beauty.
Kendall Jenner, who was born on November 3, 1995, has worn everything from Alexander Wang goth boots to a Chanel Couture bridal outfit, and she's only getting started. As her birthday approaches, we celebrate our favorite model by recalling some of her iconic runway looks. Check out her 5 best runway moments below.
 Top 6 Kendall Jenner's sassy ICONIC moments on Keeping Up With The Kardashians
Kendall Jenner's Jacquemus AW23 look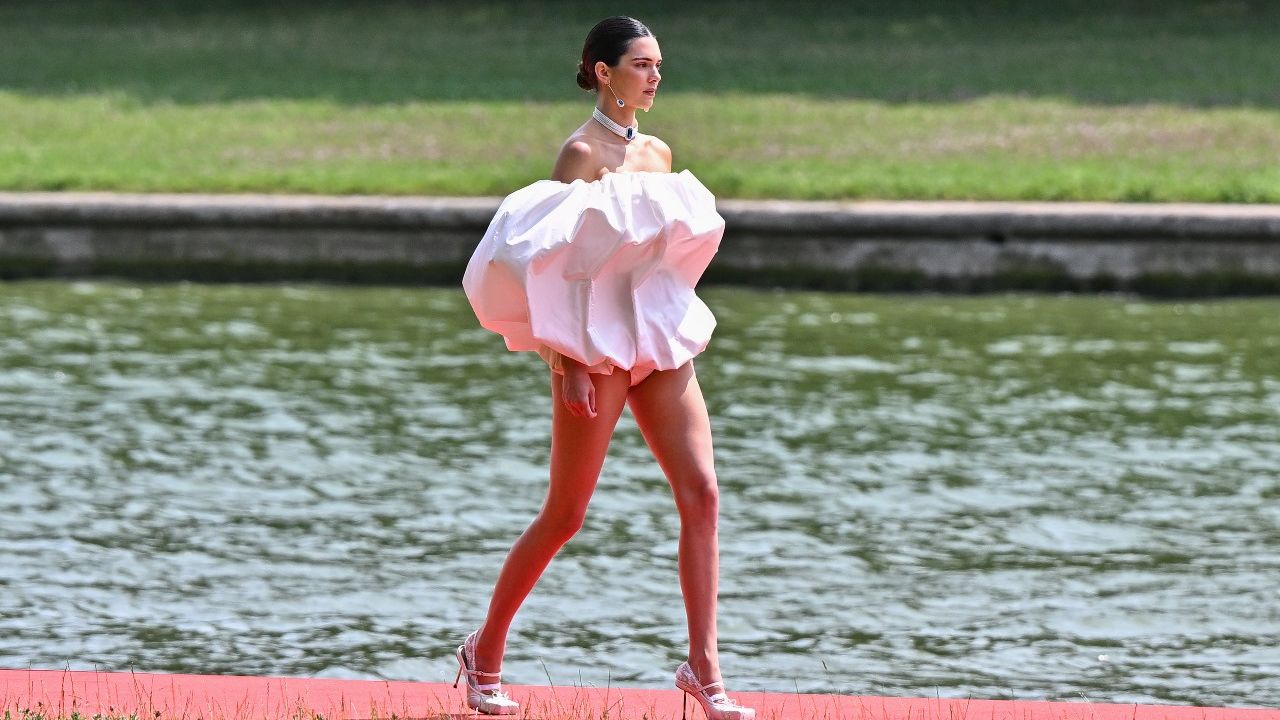 Many A-listers, including Kendall Jenner on the runway and a front row that included Emily Ratajkowski, Monica Bellucci, David Beckham, and Victoria Beckham, descended on the Château de Versailles this year to watch the Jacquemus spring/summer 2024 show. The names on the catwalk were similarly remarkable, with a superb line-up of next-generation supermodels walking the lakeside runway.
Kendall Jenner, on the other hand, stood out in a puffy white romper suit with a magnificent multi-strand sapphire necklace inspired by Princess Diana's favorite choker. The late Princess of Wales wore the necklace, made of strands of pearls with a stunning sapphire as the centerpiece, with her Christina Stambolian revenge dress in 1994. Diana was on the mood board for the collection created by Simon Porte Jacquemus.
Kendall Jenner Versace AW23 look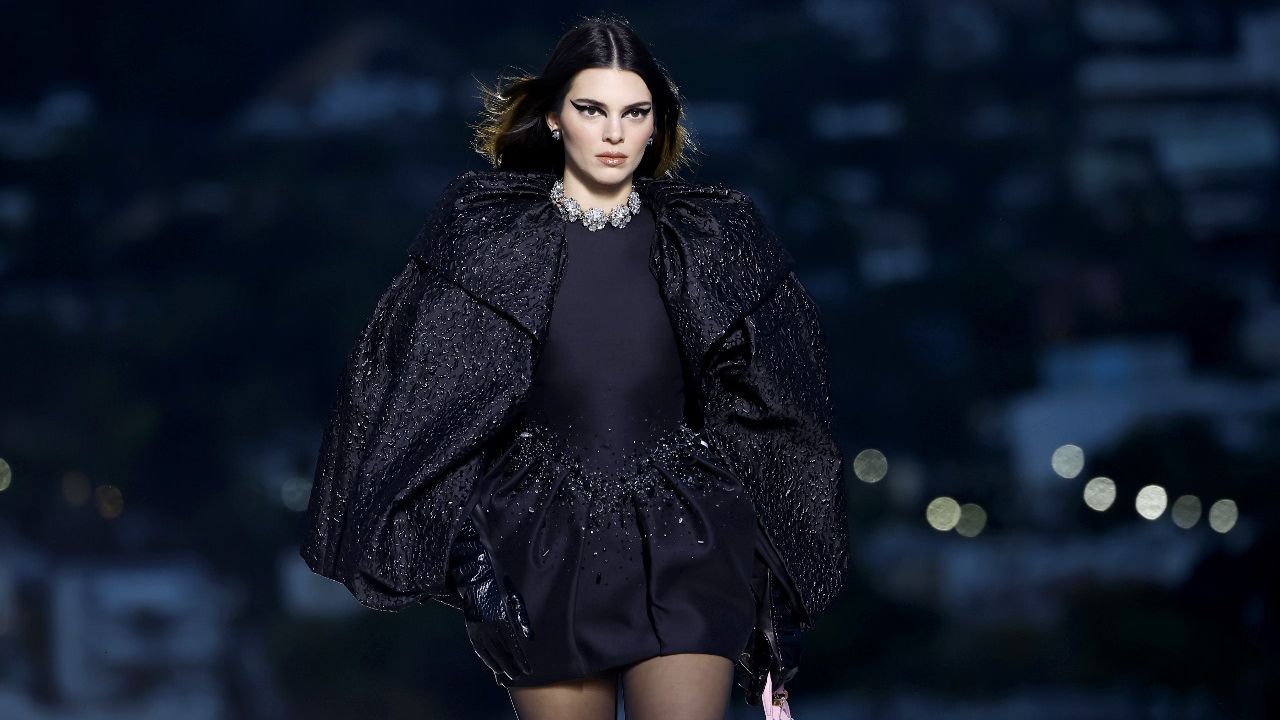 Donatella Versace brought her fall/winter 2023 show to Los Angeles and A-listers. While there were countless celebs on the FROW, including Cher, Miley Cyrus, Dua Lipa, Lil Nas X, Paris Hilton, and Anne Hathaway, to name a few, the runway was naturally inundated with iconic and new-era supermodels.
At the Versace 2023 show, Kendall Jenner wore a crystal-encrusted minidress with a voluminous capelet and jeweled neckline to complete the show. This look, in particular, has been a fan favorite and often pops up while scrolling through social media. Jenner's whole persona and the complete look with dramatic eyeliner makeup were nothing short of phenomenal.
Kendall Jenner Courreges AW22 look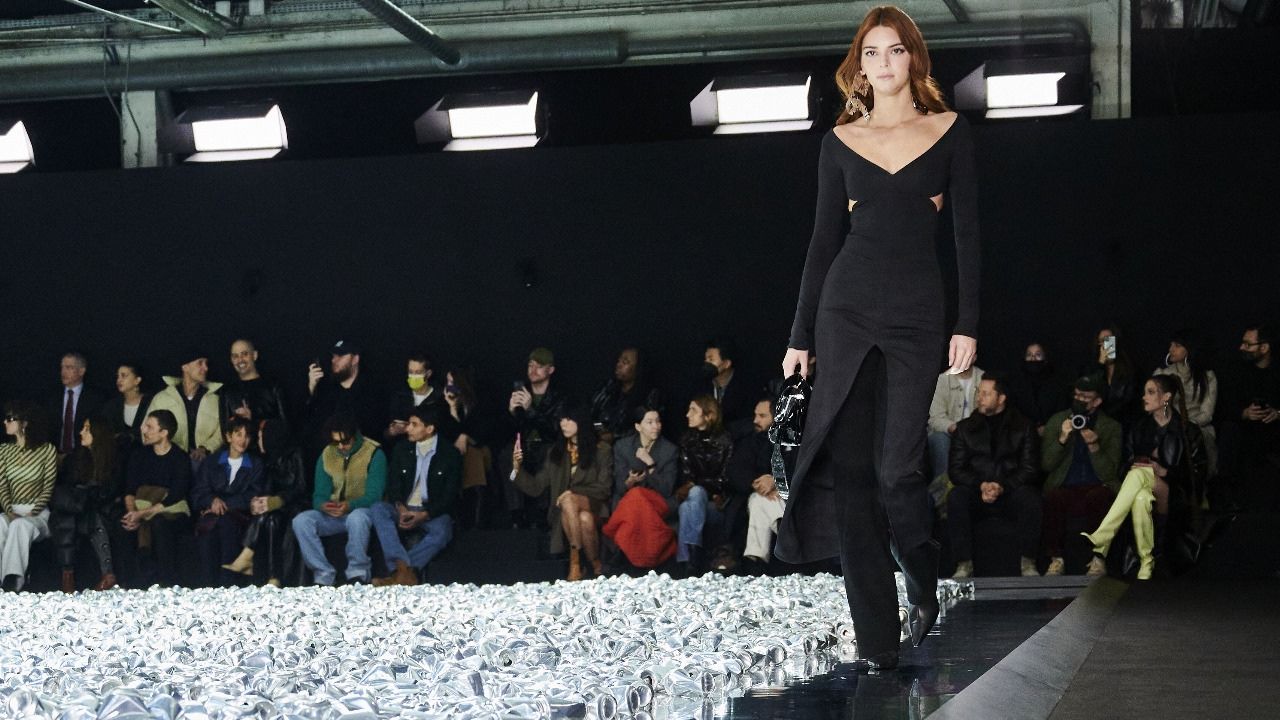 Kendall Jenner took Paris Fashion Week by storm last year, and her look for the Courreges Autumn Winter 2022 presentation on March 2 may be our favorite. The 26-year-old supermodel walked the runway in an off-the-shoulder, tight black gown with cutouts on the sides of her tiny waist.
Kendall wore a stretchy, long-sleeved dress with a plunging split in the front and paired it with a pair of tight, straight-leg black slacks. She completed her ensemble with pointed-toe leather boots, enormous brown and black beaded earrings, and a purse. With her whole look, she gave a midi dress a new way to style during the winter season and made an impact that anybody could adorn a high fashion runway moment. The look was simple yet attractive.
Kendall Jenner Versace AW20 look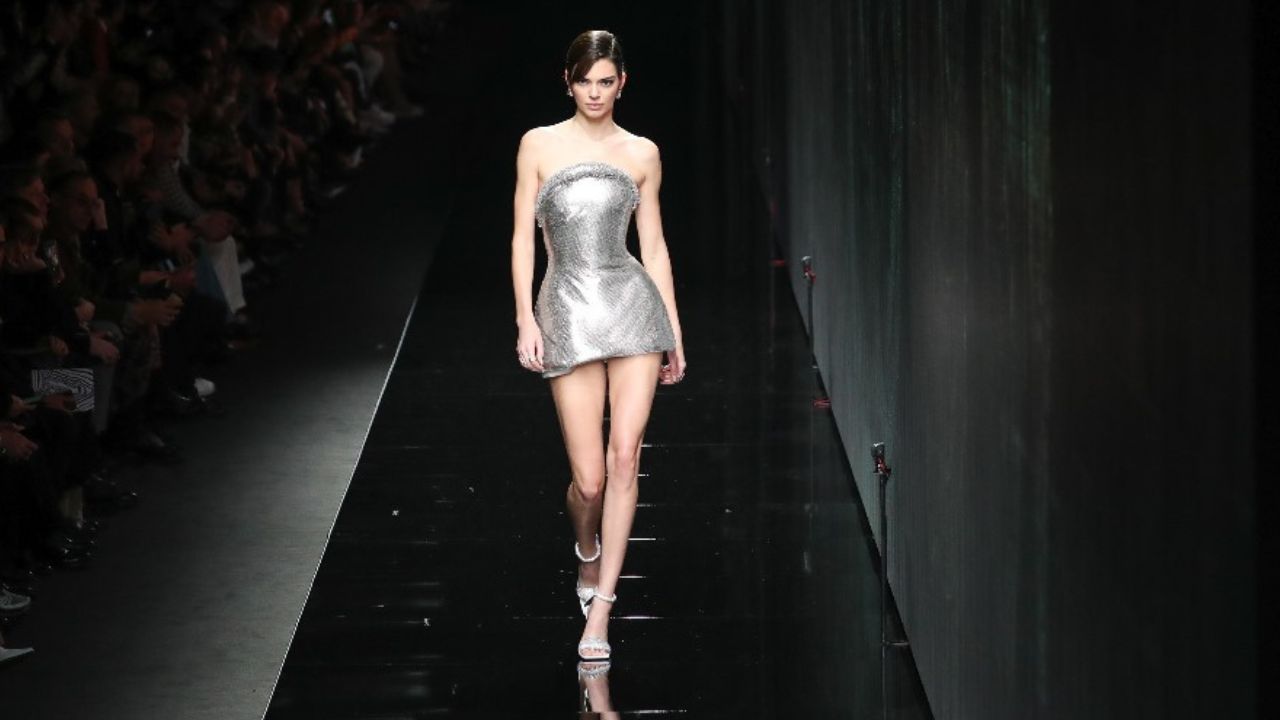 A streak of silver! Jenner appeared ready to party on the Versace runway on February 21, 2020, during Milan Fashion Week. Kendall Jenner looked terrific at the Versace Fall/Winter 2020 Milan Fashion Week show in a silver strapless mesh mini dress with a heritage inverted ballerina neckline and a pair of blingy silver heels.
Kendall Jenner's Victoria's Secret look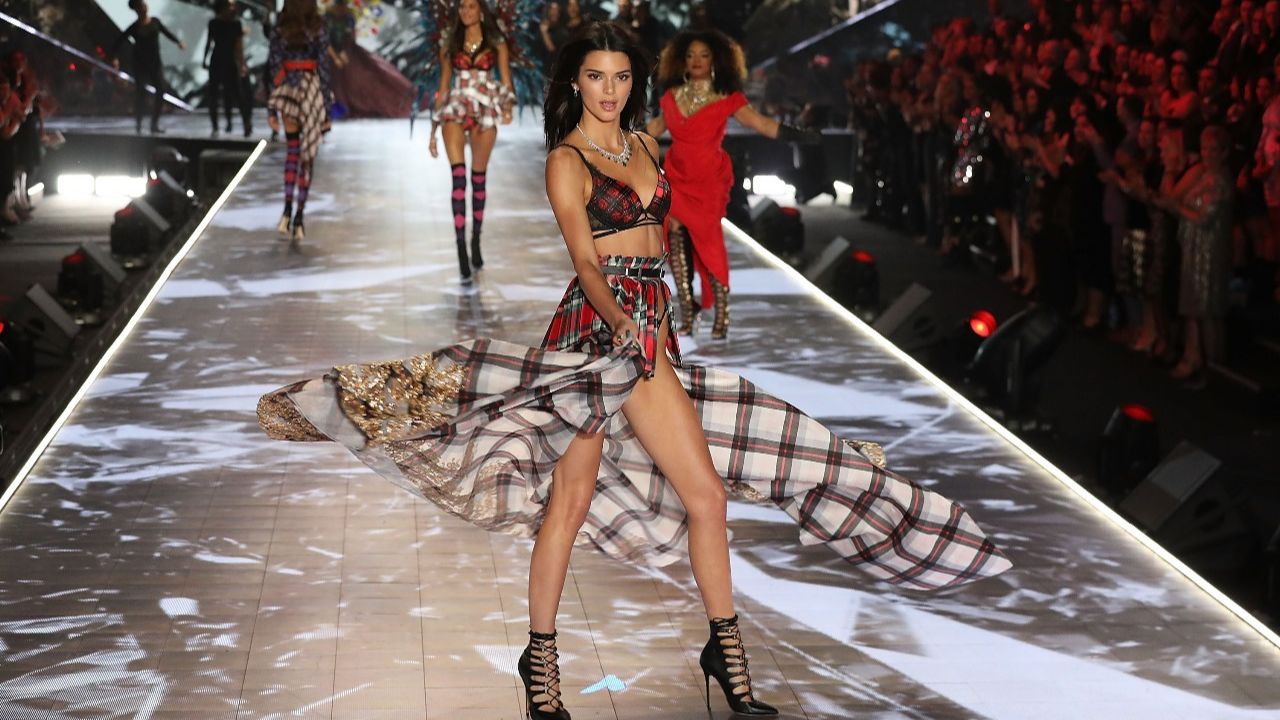 When we talk about Kendall Jenner's iconic runway moments, we cannot not mention Victoria's Secret. In 2018, Kendall Jenner returned to Victoria's Secret's annual runway after a one-year absence. Kendall stunned all in both outfits she donned during the show.
She took her initial steps onto the stage wearing a rocker-style lingerie ensemble that included a lace bra and underwear set, as well as a cropped turtleneck-and-sleeves top that came above her chest. Speaking of her second outfit for the night, she wore an allover plaid ensemble for her second look, complete with the obvious red tartan bra and underwear set and a waist-belted patchwork skirt that was micro-mini at the front and cascaded into a sea of white plaid at the rear.
 Top 10 iconic Halloween costumes that The Kardashians wore over the years
---