Ariana Madix and Katie Maloney discuss 'panel drama' and Tom Sandoval getting booed
The cast and producers of Vanderpump Rules were recently a part of a panel at the BravoCon 2023. However, they made headlines with some serious drama that went down during the event. This comes after the news broke that Tom Sandoval cheated on his girlfriend of nine years Ariana Madix with his co-star Rachel Raquel Leviss. Post this, Ariana Madix and Katie Maloney, both stars on the show sat down with People Magazine to share their thoughts on the controversy.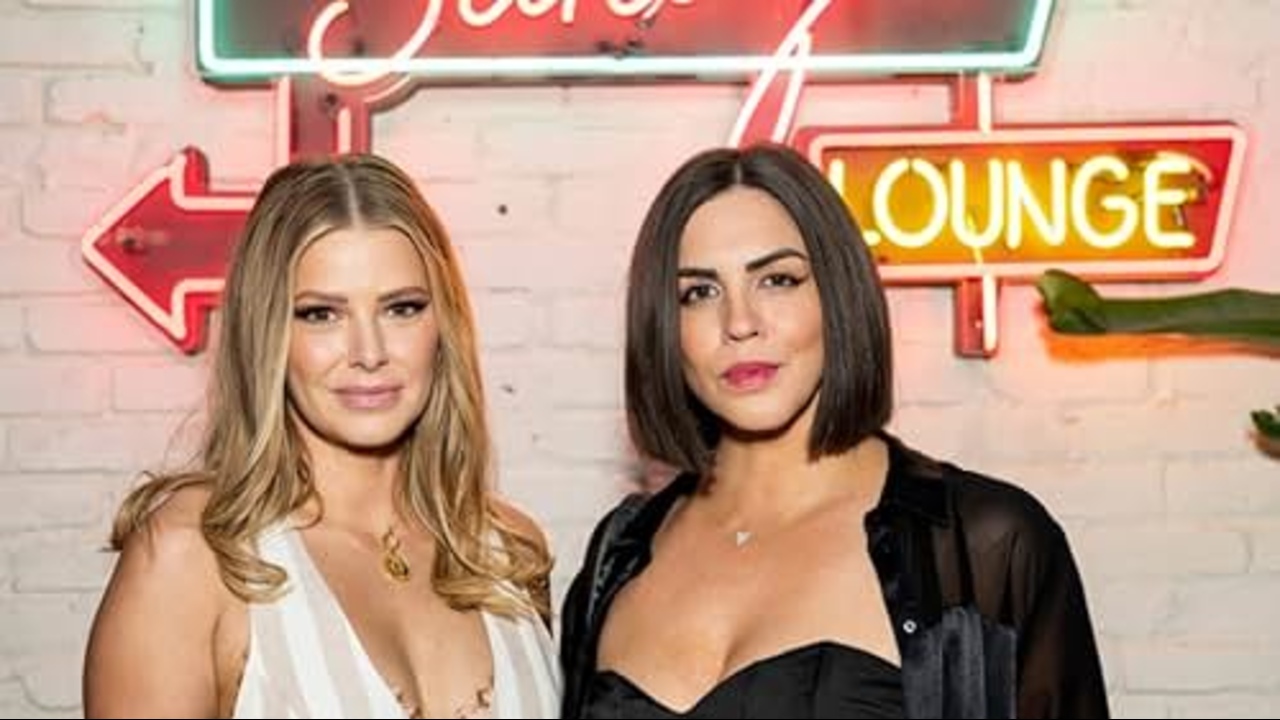 Ariana Madix and Katie Maloney comment on the chaos that surrounded Vanderpump Rules team at the Bravocon
Ariana Madix started the conversation by talking about how, "BravoCon always brings this kind of…" she trailed off, to which Maloney continued, "Feral energy!" She continued to share, "People go buck wild, it's crazy." Madix added her views on how, "There's always crossover show hook ups and panel drama. And people stirring the pot. I don't know what it is — it's a collective toxic energy that everyone already has on their own shows that comes together." Madix also joked about how, "That's what makes BravoCon so fun!"
This comes after Tom Sandoval faced severe backlash due to the cheating scandal. At the BravoCon event he could barely speak as the crowd was constantly booing him. To this Madix shared that this reaction was "to be expected". 
 Vanderpump Rules 11 first look: Ariana Madix ACCUSES Tom Sandoval of trying to kill her dog, says her 'lawyer will be dealing' with him
Lisa Vanderpump on shooting the new season of Vanderpump Rules amidst the scandal
However, Lisa Vanderpump came to Tom and Ariana's rescue as she spoke being a panelist at the event. She shared that, "I love them all individually, dearly. They have all screwed up at some point — maybe not to this extent. I've seen them grow up, and I think the magic of this show is they've had these intense relationships with each since way before the show started — and also with me. So I can't judge them on one episode." She then added, "This season was extraordinarily difficult for Tom and Ariana … but for me as a maternal figure and a matriarch and a mentor to them … [I] try to facilitate some cohesion. This is Vanderpump Rules. It's not Little House on the Prairie."
Ariana also shared that the process of filming the show was tough for her after the betrayal that she had been through. She shared, "It was weird, it was difficult, and I'm glad it's behind me. I knew it was gonna be difficult, I knew it was gonna be weird. I knew I was gonna have some very strong and ultimately negative feelings but I think if anything, the last year has shown me I can do hard things and it was hard but we did it."
 Vanderpump Rules: Did Ariana Madix suddenly soften her stance towards Raquel Leviss? Here's what we know
---