Captain America star Chris Evans has tied knot with Alba Baptista in a low-key wedding affair – Inside Scoop
Great news! Chris Evans, 46, the famous actor known for playing Captain America, has tied the knot with Alba Baptista. They got married in a small and private ceremony at their home in Massachusetts, and it was a beautiful event. Here's everything we've gathered about the wedding.
Chris Evans and Alba Baptista tied the knot privately
The wedding was a well-kept secret, with guests having to sign agreements not to share details, and they had to give up their phones too. A lot of well-known friends of the couple were seen in Boston for the wedding. This included Chris Evans' fellow Marvel actors like Robert Downey Jr. and his wife Susan Downey, Chris Hemsworth and his wife Elsa Pataky, Jeremy Renner, as well as John Krasinski and Emily Blunt.
Chris and Alba's romance started a while ago, and they've been dating for over a year. A source told People, "They are in love and Chris has never been happier. His family and friends all adore her." Chris was pretty vocal about sharing his love for Alba on social media, leaving sweet comments on her Instagram posts and posting pictures of their adventures together. Throughout the year they've gone apple-picking, skiing, and even saw the Northern Lights together.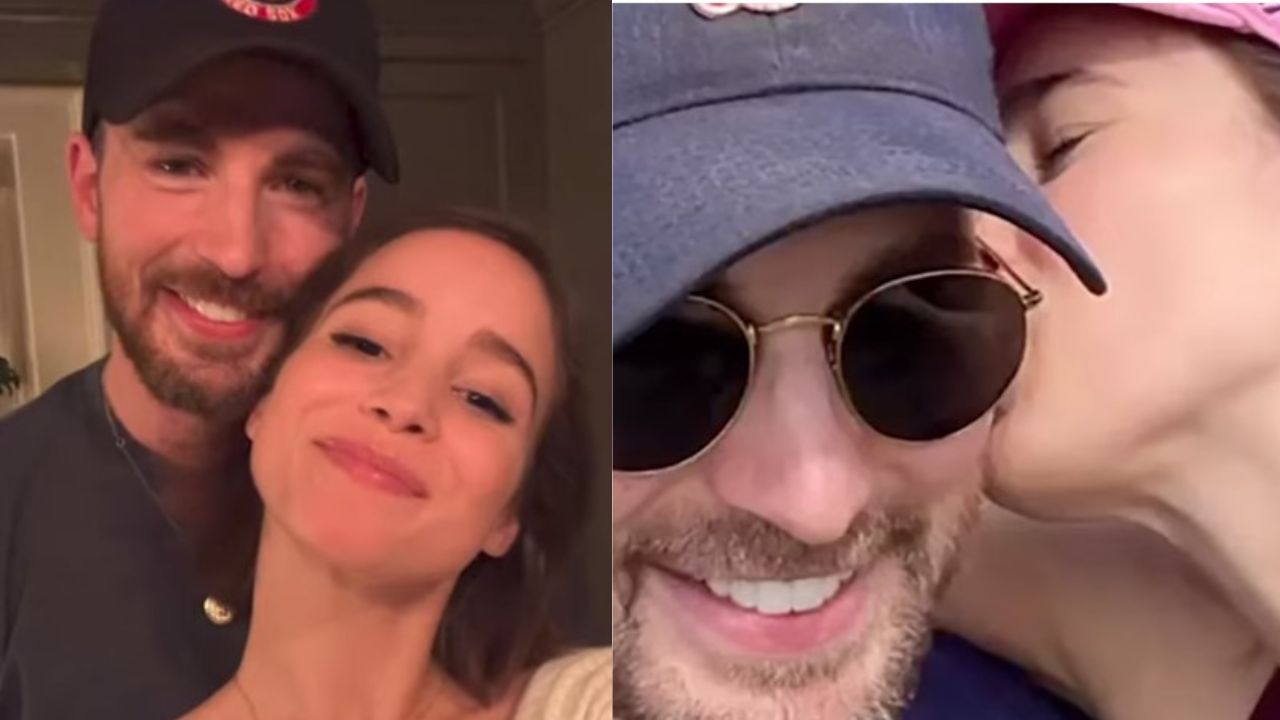 About Alba Baptista, the Bride
Baptista herself is an accomplished actress, who can speak five languages. She is the daughter of an engineer and a translator. She gained recognition for her roles in the 2022 film Mrs. Harris Goes to Paris and her part in the Netflix series Warrior Nun.
In 2018, she dedicated her time to humanitarian efforts at an orphanage in Cambodia, with a special focus on education. Her outstanding contributions to the film industry were also acknowledged when she received the prestigious Shooting Star award at the Berlin Film Festival in 2021.
 'You never really have anything to lose': Sofia Vergara on living it up amidst divorce from Joe Manganiello, attending Beyonce concert
Chris Evans on his desire to get married
Earlier in his Sexiest Man Alive interview with People, Chris Evans spoke about his desire for a family and a loving relationship. He believes that the most important things in life are the relationships we build and the love we share with others. "When you read about most of the best artists, whether it's actors, painters, writers, most of them [admit] it wasn't the work they made [that they are most proud of], it was about the relationships; the families they created, the love they found, the love they shared," The Ghosted actor continued, "So it's also something through my long 41 years that also rings true. Those things are the most important, I love the idea of tradition and ceremony. I had a lot of that in my life, so the idea of creating that — I can't think of anything better."
 Famous Hispanic People
---