'Consider the mental health of others': Selena Gomez urges fans to 'be kinder' amid Hailey Bieber feud
Selena Gomez has done it again. In 2022, Gomez told her followers to be kind, and now she's talking about the same thing again by taking over TikTok to share a message.
As the Wolves singer made headlines and caught fans' attention just by being herself, she also felt that the amount of love she receives from her fans became excessive and toxic to others.
Fans took to Twitter, Instagram, and TikTok in general by lining up to support the Wolves singer and calling out Justin Bieber's gift to his guest for his birthday, Hailey Bieber secretly mocking Selena Gomez's every move, and Kylie Jenner's troll eyebrow who lit a fire.
Also read: Kylie Jenner mocked Selena for her TikTok story? Here's what happened
Also read: Did you know that Hailey Bieber once shipped Justin Bieber and Selena Gomez's relationship?
How the past few weeks have made headlines for Selena Gomez
There have been a number of events since Kylie Jenner secretly plucked Selena Gomez's eyebrows. What led it all up was a post to her Instagram story where Kylie shared a screenshot of her FaceTime with Hailey, which showed the two Gomez making fun of her hooded eyebrows.
The event led to both H-Town cosmetics pioneers Hailey Bieber and Kylie Jenner losing a huge chunk of followers to Selena Gomez, who reached the top of the list of most followed personalities on Instagram.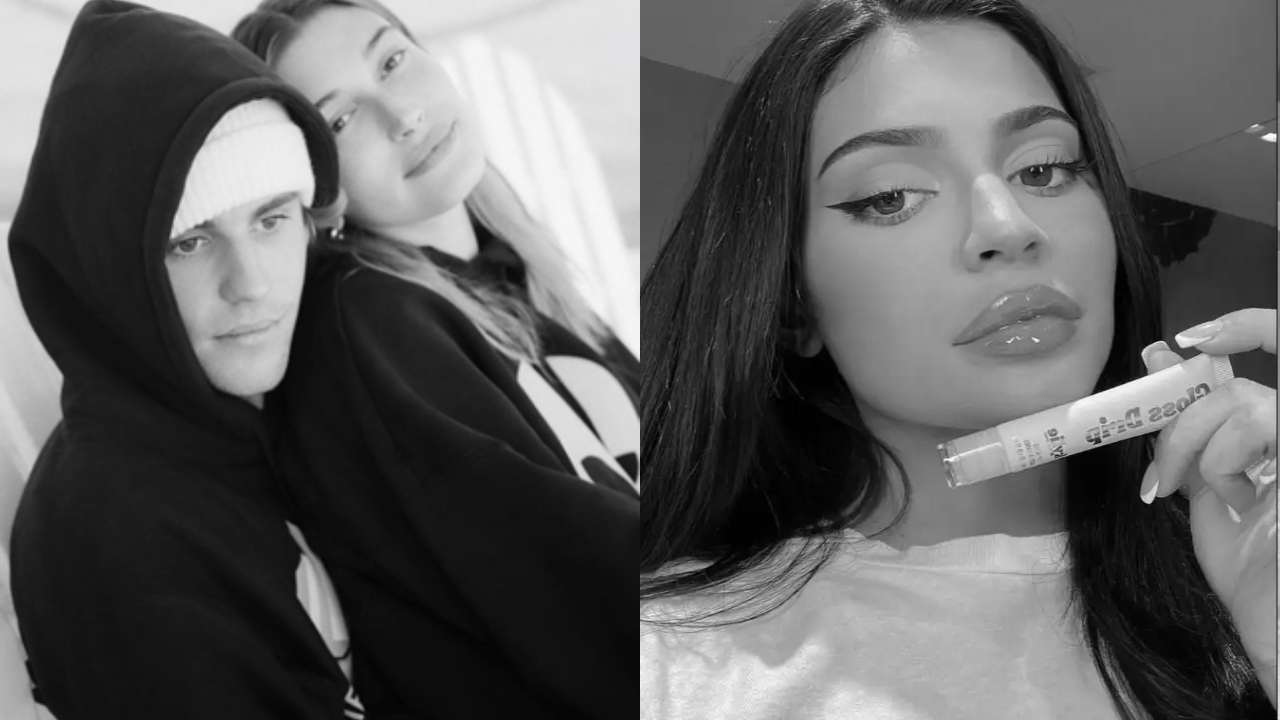 Also read: Selena Gomez says she "has a hot date" as she prepares for her new reel; Fans are curious
Justin Bieber comes to his wife's defense
The problem was only between Selena, Hailey, and Kylie until Justin Bieber threw shade at his ex-girlfriend at his birthday party by giving his guest a silver-plated lighter that read comments mentioning Selena Gomez.
Fans came out to support the founder of the rare beauty
Fans have come out to support Selena Gomez by defending her on every platform and sharing tweets and stories about how others are trying to discredit Selena Gomez.
Which made Selena have a heart-to-heart talk with her followers, where she expressed her gratitude and love for her followers. Following her statement, she mentioned and asked them to be kind and considerate to others.
Also read: Did Justin Bieber secretly throw shade at Selena Gomez amid her feud with wife Hailey Bieber?
Selena Gomez's statement to her fans on TikTok
"My heart is heavy." In the midst of her "dispute" with Hailey Bieber, Selena Gomez implored people to be "kinder" in a TikTok post on Sunday.
Selena addressed the situation by urging people to be "good" and stating that she "wants nothing but the good for everyone". She also urged them to "consider the mental health of others".
"Please, be kind and consider the mental health of others," read the second comment.
After news of Justin Bieber's birthday went viral, she posted this on TikTok for her fans.
Also read: Why was Selena Gomez ashamed of her decisions after Wizards of Waverly Place? Discover
---