Deadpool 3 director confirms major news about Hugh Jackman's Wolverine in MCU timeline
The superhero fandom has been on the edge of its seats ever since the announcement of Hugh Jackman joining the Marvel Cinematic Universe with Deadpool has been confirmed. However, one question has been consistent about his future existence and how the character from X-Men will join the MCU. Breaking the silence about the same, Shawn Levy, director of the movie had to offer more details about the Marvel character with claws in his hands and reveals that Hugh Jackman will be playing the same Wolverine we all know and loved in the past.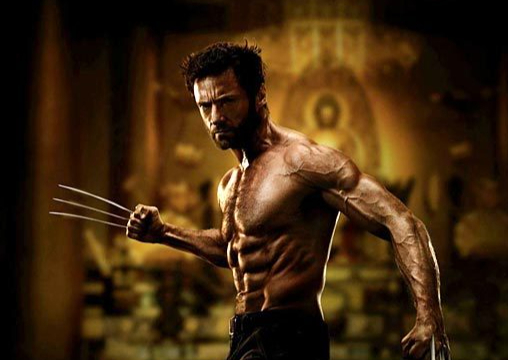 Deadpool 3 director Shawn Levy confirms Hugh Jackman's Wolverine timeline
As Hugh was last seen in Logan, it was confirmed that he wouldn't be reprising the role as his character got a perfect ending. Well, it is never the end for any character until Marvel Studios decides. The reunion of Wolverine and Deadpool was anticipated for a long time and it seemed like a dream come true moment when the movie with the duo was announced. Talking about the movie, Director Shawn Levy spoke about the importance of Wolverine in a conversation with BroBible. He explained the reverence and admiration the team behind Deadpool 3 has for the James Mangold-directed Logan movie and said that they would respect it fully, adding that the film is canon and would remain so in the MCU. 
Shawn made clear that Logan is important to the story that his upcoming movie will tell. "I have always said that I can't wait for Deadpool 3 to come out because all I want to do is give interviews alongside Ryan where we talk about our reverence for the movie Logan," Levy said to the publication. He also confirmed that "Logan is canon" adding, "We love Logan. That happened. I want the world to know, as the producer and director, all of us share a deep love and respect for Logan, every aspect of how it's crafted, and all the events that take place."
 When Ryan Reynolds recalled sending Hugh Jackman THIS unexpected gift, claimed he's 'not tacky'
When will Deadpool 3 release?
After first appearing in X-Men Origins: Wolverine, the character became a fan favorite as the studios showed faith in Ryan Reynolds. The first Deadpool movie was released in 2016 and it went on to make handsome money for the studios as they renewed it for further installments. The latest Deadpool 3 movie has changed two times as the film was initially announced for September 6, 2024, but it later changed, being pushed back to November 8, 2024.
Let us know in the comments what you think about it and stay tuned for more updates.
 Deadpool 3: Ryan Reynolds and Hugh Jackman feature in new PIC released by director amid filming delay
---