Dogs take the lead in a parade down the street named after King Charles
LONDON — King Charles' coronation day has gone to the dogs.
Around 150 doe-eared and doe-eyed namesakes of Charles' ancestor Charles II marched down London's King's Road on Saturday to celebrate the country's new monarch.
Soggy but undeterred by the rain, Cavalier King Charles Spaniels, some wearing tiaras and others red royal cloaks, traveled in force with their owners to Chelsea, one of the capital's swankiest areas.
"I just thought it was a no-brainer," said Jenny Matthews, who owns a pet grooming service, cafe and shop on King's Road and came up with the idea for the parade.
"It is the coronation day of our King Charles III," Matthews, 53, told NBC News. "What more can we do for him than round up as many King Charles Spaniel dogs as we can and parade his route? This is the King's Route.
She added that the Cavaliers of London ownership group had reached out to their 5,000 members to generate interest and she had been inundated with inquiries.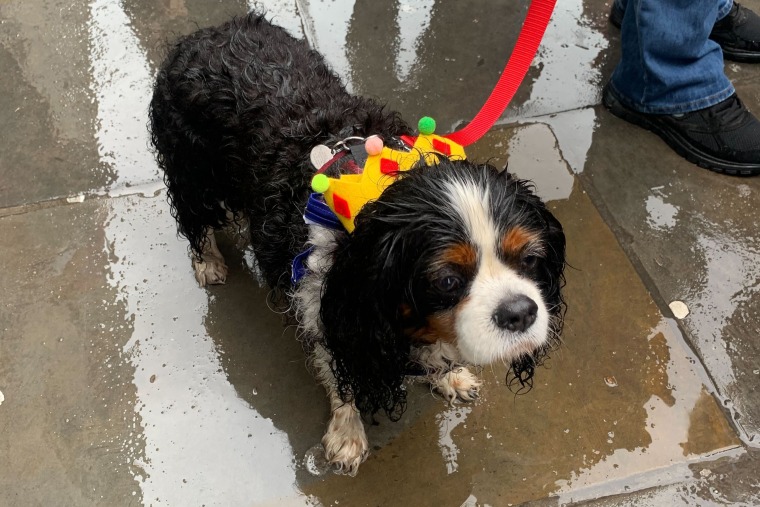 Sophie Bradley and her dog Amber, from nearby Hammersmith, were among those selected to participate.
And despite the downpour, she said they had a great time.
"Forget the UK weather," said Bradley, 51. "It's once in a lifetime, it's part of history… Celebrating the king and his coronation. I can't think of a better way to spend the day, to be honest with you.
The event took place after the coronation of King Charles III in a ceremony at historic Westminster Abbey in London. His wife, Queen Camilla, was also crowned, before a parade of thousands of members of the British Armed Forces, dressed in colorful uniforms, led them back to Buckingham Palace. There they made a traditional appearance on the balcony alongside other members of the royal family in front of a cheering crowd.
"It is particularly poignant and special that we have a monarch, King Charles III, who was literally crowned king a few hours ago, and to be here," said David Lindsay, the royal borough mayor. of Kensington and Chelsea, as he joined the party on King's Road. "It's symbolic, it's fun and it's history, and we're just history in the making now."
Ahead of the dog parade, a group of 300 military veterans known as the Chelsea Pensioners marched down the road, which, like the spaniels, was named after King Charles II.
Among the walkers was Roy Palmer, 84, who said he enjoyed tea with Queen Camilla as part of her 75th birthday celebrations.
"Being here with these people is wonderful," said Palmer, who along with the other veterans lives at the nearby Royal Hospital. "It's historic for a debut." he added.
Built in 1682, the hospital predates King's Road by 12 years.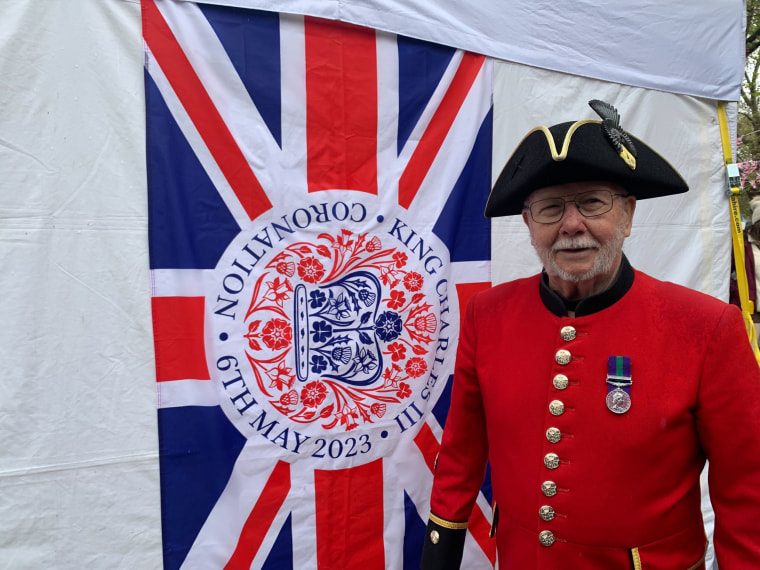 After the road was built in 1694, only the King was allowed to use it, and he traveled between his royal residences, St James's Palace and Hampton Court.
Later, members of the aristocracy were allowed to roam it if they had special tokens bearing the king's initials. It finally became available to the public in 1830.
More than a century later, it has become the haunt of some of the most popular figures in British music and fashion.
The Beatles and Rolling Stones and fashion designer Mary Quant were all regulars in the 1960s and the following decade Vivienne Westwood opened her Sex boutique there. The notorious punk band the Sex Pistols used to meet there regularly.
---