Drew Barrymore deletes tearful apology video and post on talk show return amid controversy; Deets INSIDE
Drew Barrymore continues to be in the headlines. After the criticism that she got after announcing the return of her talk show amid the writers' strike, the actress took to social media to make a post apologizing for her action. She dropped a video and shared the reason behind restarting the show. However, in a turn of events, the post now has been deleted, reports Toofab. While backtracking the link to it, the post no longer appears on her Instagram profile.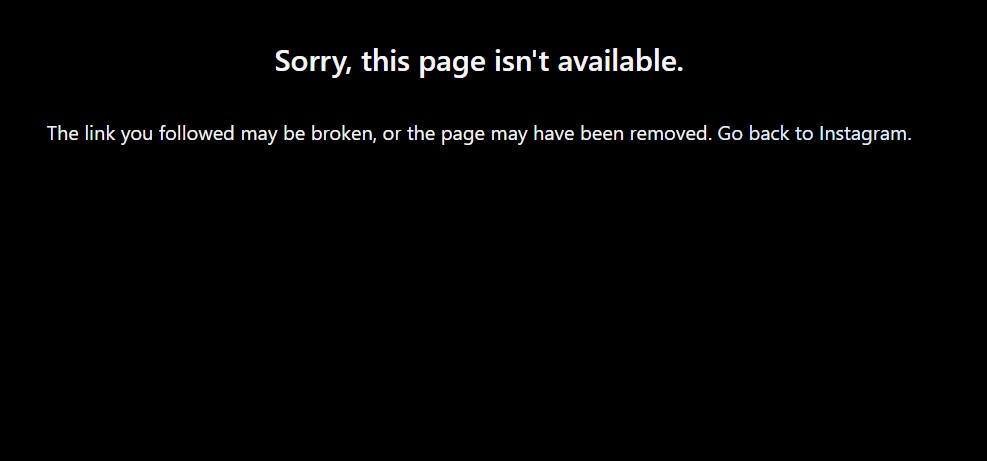 Drew Barrymore's apology video and post on her talk show is deleted
Six days after Drew Barrymore had announced the return of her show, a new development in the story has emerged. Taking to her personal Instagram account, the actress shared a candid video addressing the reason behind the resumption of The Drew Barrymore Show. This heartfelt public apology was posted on September 15, 2023, in response to the growing criticism she faced for choosing to continue production despite ongoing Hollywood strikes. These strikes had garnered widespread support from various quarters, including protesters who had made their presence felt during one of her show's tapings.
In the emotional video, Barrymore openly acknowledged the seriousness of the situation, conveying, "I believe there's nothing I can do or say in this moment to make it okay." She expressed her sincere desire to take full responsibility for her actions rather than relying on public relations strategies. With tears in her eyes, she extended her apologies to the affected writers and unions, fully comprehending the complexity of the matter.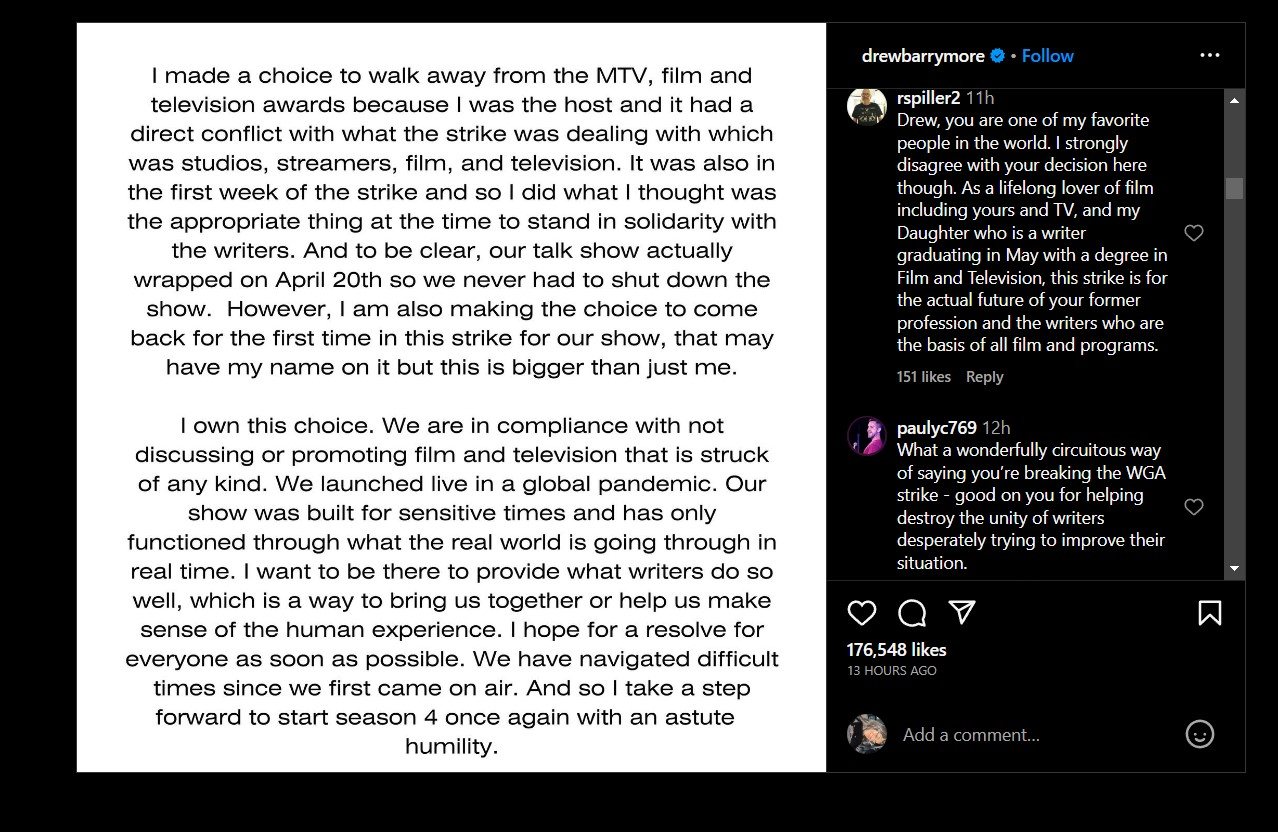 Barrymore went on to provide insight into her decision to proceed with the show's filming. She pointed to the show's origins during the COVID-19 pandemic and emphasized its importance during sensitive times. Her decision, she explained, transcended her personal interests, as the livelihoods of many others were also at stake. Her ultimate aspiration, she affirmed, was to create a show that could be a constant source of support for people, irrespective of external circumstances.
This now-deleted video served as a heartfelt and genuine attempt to directly address the swirling controversy surrounding her decision and to convey her deep understanding of the concerns raised by the ongoing strikes. Meanwhile, the deletion of the video points to dissonance in her decision to address the matter publically.
All updates from this story will be mentioned in this space. Thus, keep an eye on Pinkvilla for more intel.
 Drew Barrymore loses National Book Awards hosting gig amid talk show controversy? Here's what happened
---