EXCLUSIVE: 'I think Shahenshah as an anime could be cool': Captain Laserhawk creator Adi Shankar on Amitabh Bachchan's movie, his journey in animation industry, more
On a Friday afternoon, Adi Shankar sat down with me to share his life story and the inspiration behind his animation work. As he settled after a long day at work, we began chatting about his latest Netflix series, Captain Laserhawk. It is based on a cyborg supersoldier and how he finds a cause worth fighting for in a dystopian society. Most of Adi's work is inspired by such themes and focuses on a whole different style of writing. The fans are loving it and are looking forward to what is in the bag. During a conversation with Pinkvilla, we explored more about his background and how he thinks and connects with his fans. We also delved into what he likes in Bollywood and what he believes in.
Creator Adi Shankar gets candid about his life, work, and inspiration 
What was the inspiration behind Captain Laserhawk?
I love the cyberpunk genre, and I didn't want to just copy it. For example, The Matrix, Ghost in a Shell, Cyberpunk 2077, and Cyberpunk Edge Runners, I didn't want to copy those things. I mean, aesthetically, something that feels in the world of cyberpunk, but also our own take on cyberpunk. It's a new subgenre of cyberpunk that I'm calling Game Boy Punk. I wanted it to feel like a video game universe. So when you look at the different devices people pick up, like the weapons and cars, it feels very much like a world that you would find when you're playing a video game.
How do you manage to deliver fresh content for the old and new fans that follow the franchise that you adapt?
The cold, hard truth is that it happens intuitively. Because if you look at all the stuff I've done or even been a part of, they're thematically similar but at the same time very, very different. So it's not like I have a magic formula per se that I'm recreating. It's like I see the universe in my head, and then I'm transcribing it, if that makes sense. So with Captain Lazerhawk, this whole world existed in my head—not even in my head; maybe it's my subconscious. Personally, I think it's a channel, right? I think it's like coming from somewhere; it's being downloaded to me from somewhere else. Maybe the future, maybe aliens, maybe I—who knows, but I'm seeing this, and then I just transcribe.
Which franchise, movie, or series has influenced you and your creative approach? 
Hey, I'm not just saying this because this isn't a game, but there's actually… Do you remember this movie, Shahenshah? That movie really has influenced me, subconsciously, pretty deeply. This is the Amitabh Bachchan movie. He's basically a superhero Look at the metal arm, right? He's got a metal arm. He's blocking bullets. I used to watch Shahenshah every day and used to cry when my parents didn't let me watch it.
You don't come from an entertainment background, so what was the driving factor for being a part of this world?
I got very, very sick when I was 18. It was when I was in school, and it was very traumatizing, actually.  Before this, I wanted to do creative work. I wanted to be an artist. I wanted to sing, paint, and be an artist. There was fear, and there were also societal expectations—you know, family expectations. I don't come from a filmy family. We didn't have access to this kind of thing. So I'd always tell my parents, you know, uh, Mommy, Papa, I want to do this. And they'd say, We don't know anyone. So then, when I got sick, I actually looked at my life and said, If I don't take risks, then what is the point of any of this?  So then I said, Okay, you know what? If I get okay with this, then I'm not looking back. So, that was motivation. It wasn't really like to be in Hollywood or to do anything. It was just to be in the arts, to be creative, and to express myself.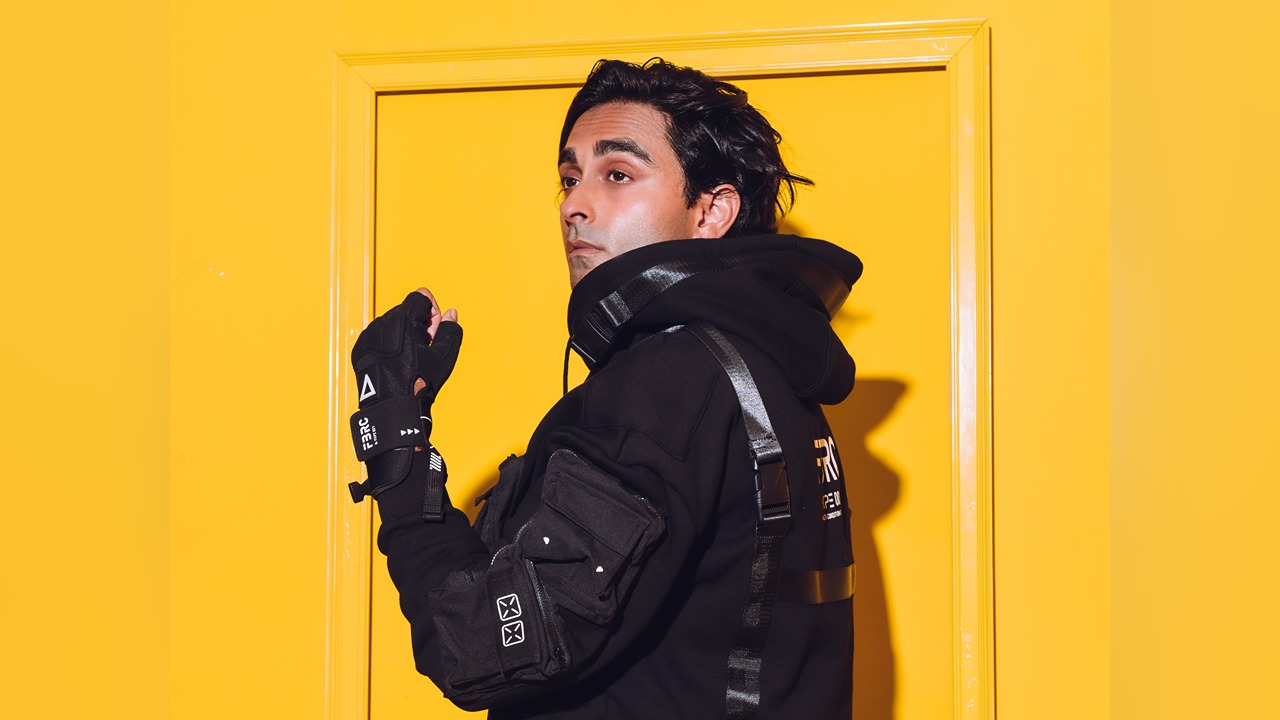 Talk about your upcoming project, Devil May Cry. Will the new generation connect with what you are creating?
Devil May Cry is a huge franchise, and I'm taking it very, very seriously because it's, you know, the weight of it. Then I started creatively directing a video game as well. There's lots of overlap in terms of, like, process and preparation, but it's been fun so far.
Are you planning to expand your work in India, given that the animation series is quite booming here?
Absolutely, absolutely. I guess the simple answer is absolutely. The complex answer is, you know when you put something on Netflix, it is available everywhere. I think for me, there is this sense that I'm less known in India than I am in the West, even though India is my home and I'm Indian. I was born in India, and my family is Indian.  And it's not, not from an ego perspective, but it's like, I also want to make things for my people.  Something more personal touch to it, you know, a little personal touch to Indians. I actually wrote a story, and I started making it, but it didn't quite work, but the concept was basically Superman in India. He crash-landed in India instead of Smallville.
Any message to your fans across the world who enjoy your work?
I hope you find meaning in it or enjoy it. and I hope people have as much fun consuming it as I have making it.
About Adi Shankar
Adi Shankar is an Indian-American film producer, screenwriter, and film director. He is well known for his works like Castlevania, Dredd, and his Bootleg universe. His filmography also includes The Grey, which went on to become the number-one film at the North American box office. He was also an executive producer for Gangs of Wasseypur.
 Top 10 best vampire shows of all time to binge watch; that have even higher ratings than Vampire Diaries
---