Fans are calling out Hailey Bieber for copying Selena Gomez as old videos come to light
Hailey Bieber is taking a lesson from Selena Gomez and makes sure to be just as intimate as Gomez does, which seems to be going viral. Fans are calling out Hailey Bieber for being Selena's biggest fan, as no one can do quite the same the way Hailey makes sure to do it.
From her house tour video to her cheeky tattoo mark behind her ear just like Selena, Hailey Bieber has made sure to copy the Calm Down singer's every move, and for the same reason, we can say without a doubt that no one follows Selena Gomez as closely as Hailey Bieber does.
The charismatic founder of Rare Beauty and Rod has a long, drawn-out history, bringing the spotlight to the two every now and then. Justin Bieber fans have often caused divisions among the public as social media has been divided into two camps. One idolizes Selena Gomez and protects her from social hate, and the other sympathizes with Hailey Bieber.
From eyebrows to Justin Bieber's birthday gift to a guest, the two have been making headlines since February, and it looks like this won't stop as long as fans make sure to dig deep into Hailey Bieber's past and actions.
With the videos floating around, which is fun because Hailey seems to be accurate with what Selena Gomez is doing.
Also read: 'Consider the mental health of others': Selena Gomez urges fans to 'be kinder' amid Hailey Bieber feud

Also read: Did Selena Gomez and Justin Bieber follow each other on Twitter amid ex-feud with Hailey Bieber?
Viral videos are going viral of Hailey Bieber allegedly imitating Selena Gomez.
After noticing several occasions where Hailey Bieber appeared to be copying her alleged rival, in one of the videos, Selena Gomez is heard discussing the kitchen range on her cooking show, Selena + Chef in one of the videos. Gomez says:
"This is my real home; everything we do is at home. This is my great kitchen, and it's the combination."
In the following video, Hailey Bieber introduces her kitchen in What's in My Kitchen? Youtube video saying the exact words:
"Yeah, we're actually in my real kitchen in my real house. This isn't a set, this is where I really live."
The next part of the TikTok video shows Selena Gomez inviting her family members to the show. Hailey Bieber similarly introduces her family to the show as did the Wolves singer.
Also read: Did Justin Bieber and Hailey break up amid eyebrow feud? Fans think so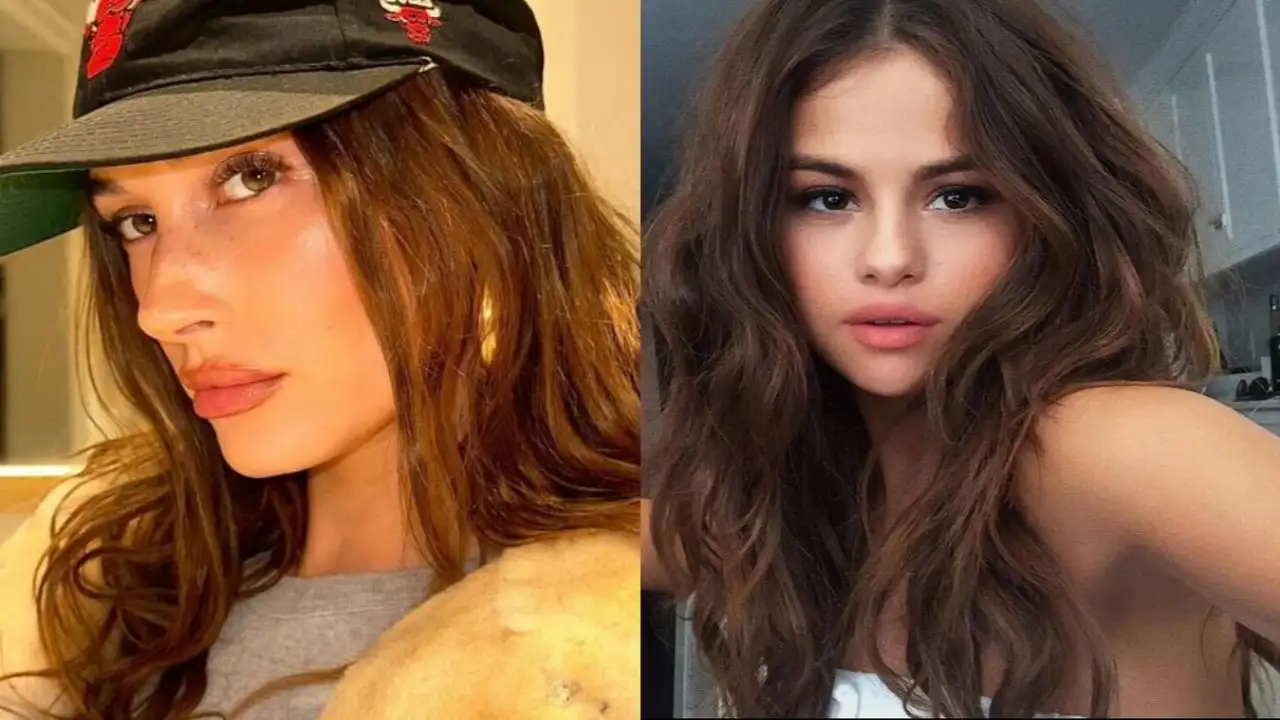 The Ellen DeGeneres Show
Later, it was also shocking when Hailey took responsibility for talk show statements made by Gomez. It's important to note that fans think Hailey Bieber imitated Gomez because the latter interviews were announced much earlier than Hailey Bieber's. In an appearance on The Ellen DeGeneres Show, Gomez was heard to say:
"I realized that everyone else seemed to be telling my life for me, so why not show something that represented both sides of the story? It's not obnoxious or anything; it's simply a beautiful moment to let go of, and I was really, really proud of it."
which was taken up by Hailey Bieber, who was seen quoting the same thing.
"I was able to tell my story out of my mouth for myself instead of people from the outside being able to tell my story for me."
The second part of the video shows Gomez constantly expressing her desire toheartTo be recognized by others. A similar statement can also be heard by Bieber in another interview.
Many claim that Hailey Bieber has impersonated Selena Gomez in several situations, with the above mentioned situations being just a handful. Which makes fans curious as to how Hailey can pull off the same trick as Selena Gomez
Also read: Selena Gomez and Hailey Bieber drama: Crowd shouts "f**k Hailey" as Justin Bieber performs on stage
---