Ghostbusters: Frozen Empire trailer drops, Paul Rudd joins forces with Bill Murray in this chilling sequel
Sony has just given us a sneak peek at a brand-new Ghostbusters movie with a chilly twist. They released a trailer for Ghostbusters: Frozen Empire, and it promises an icy adventure that could plunge the world into a second Ice Age.
Ghostbusters: Frozen Empire – Release date and trailer
https://www.youtube.com/watch?v=
In this sequel, we'll get to see the Spengler family in action again, joined by some of the original Ghostbusters like Ray Stantz and Winston Zeddemore. It's set to hit theaters on March 29, 2024.
The trailer reveals that not only will we see the return of the newer Ghostbusters crew from 2021's Ghostbusters: Afterlife, including Paul Rudd, Carrie Coon, Mckenna Grace, and Finn Wolfhard, but we're also in for a treat because the original stars, like Bill Murray, Dan Aykroyd, Ernie Hudson, and Annie Potts, are making a comeback. They all have exciting roles to play in this chilly sequel. Plus, there's a fresh set of faces, including Kumail Nanjiani, Patton Oswalt, Celeste O'Connor, and Logan Kim, joining the Ghostbusters gang.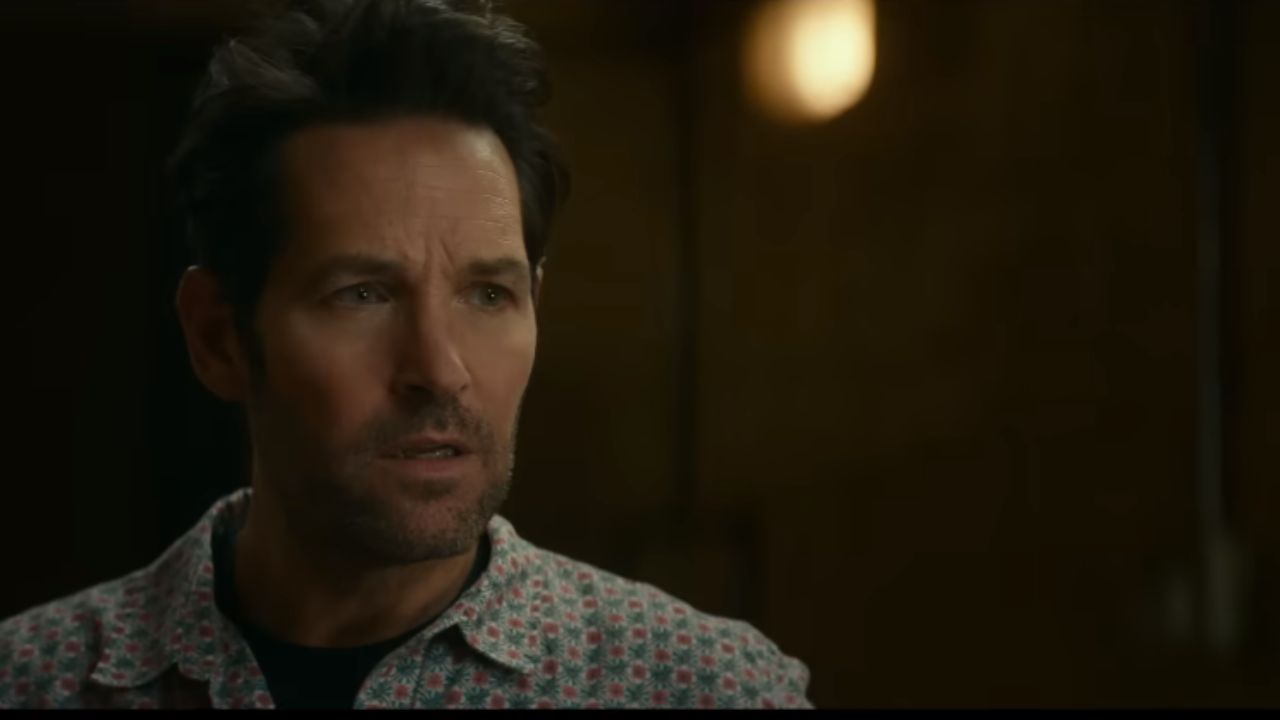 What's the plot of Ghost Busters?
Now, let's dive into what this new Ghostbusters movie is all about. The story picks up after the events of Ghostbusters: Afterlife, where we met Gary Grooberson (played by Paul Rudd), Callie Spengler (Carrie Coon), Trevor Spengler (Finn Wolfhard), and Phoebe Spengler (McKenna Grace). This time around, they've fully embraced the Ghostbusters calling, complete with those iconic jumpsuits from the original film. But their mission is no small task – they must stop an ancient, evil force from causing a second Ice Age. This isn't just a threat to New York City; it's a danger to the entire world. The official synopsis of the movie read:
In Ghostbusters: Frozen Empire, the Spengler family returns to where it all started – the iconic New York City firehouse – to team up with the original Ghostbusters, who've developed a top-secret research lab to take busting ghosts to the next level. But when the discovery of an ancient artifact unleashes an evil force, Ghostbusters new and old must join forces to protect their home and save the world from a second Ice Age."
 Met Gala 2024 Theme: 'Sleeping Beauties: Reawakening Fashion' set to redefine red carpet glamor
Who are the creators of the Ghostbusters?
While Ghostbusters: Frozen Empire is a thrilling continuation of the Ghostbusters saga, It is centered on Callie Spengler and her family inheriting her late father Egon Spengler's farm, leading to a series of supernatural adventures. It's notable for being the first entry in the series without the involvement of the original director, Ivan Reitman. His son, Jason Reitman, directed Ghostbusters: Afterlife, and Ivan was credited as a producer and co-screenwriter before his passing in 2022.
Jason Reitman announced in April that this new film would take place in New York City, bringing the Ghostbusters back to their iconic stomping grounds. Sony had previously announced that Ghostbusters: Afterlife would be getting a sequel in April 2022, setting the stage for more paranormal adventures. So, get ready for the chills and thrills as the Ghostbusters return to save the world once again in Ghostbusters: Frozen Empire on March 29, 2024.
 Priscilla Presley reveals she was concerned about her daughter Lisa Marie marrying Micheal Jackson
---