'He would sort of become a villain': When Tom Holland and Michael Keaton delivered their ICONIC character one-liners during USD 880 million movie
Tom Holland, most commonly known for his role in the Marvel Cinematic Universe's Spider-Man, has received a lot of love from fans and audiences for his part. Similarly, Michael Keaton entered the Marvel Cinematic Universe as the villain Vulture in Spider-Man: Homecoming, but before that, he was DC Comics' Batman, something that Keaton wouldn't let co-star Tom Holland forget in production. In 2018, Holland recounted working with Keaton on Spider-Man: Homecoming.
 'They don't tell you anything': When Tom Holland felt that Marvel will fire him as Spider-Man post his debut in USD 1.1 billion movie
Tom Holland recalled working with Michael Keaton
During a panel at ACE Comic Con in Seattle in 2018, Holland discussed working with Keaton on Spider-Man: Homecoming and how Keaton inserted a stunning Batman allusion into one of their sequences together.
He said, "Yes, certainly. There's a great scene that's not in the movie because it was cut short where I carry the vulture out of the flames when he nearly dies and I rescue him and I lay him down on the sand and he says, I think the line was, 'Why did you save me?' And I say, 'Because I'm Spider-Man.'And he went like, 'I'm Batman.'"
According to Holland, working with Keaton was noteworthy for more than just the fact that he was Batman. He said, "I will never forget that. He was a pleasure to work with. Terrifying. We shot that scene in the car for an entire day, and as soon as you called 'cut,' he was like the nicest guy ever, and you'd be talking about whatever, but then you'd call 'action,' and he'd sort of become this villain, and I'd be like, 'Okay, cut!' But it was a pleasure to collaborate with him."
Meanwhile, Spider-Man: Homecoming became an iconic film and crossed over $880 million on the box-office charts.
Tom Holland and Zendaya took part in Beyonce's concert
Tom Holland and Zendaya know how to turn up the heat. On Monday, the Spider-Man: No Way Home actor and actress had a memorable date night at Beyoncé's birthday celebration. The duo engaged in a staple of the tour's almost three-hour setlist at the last stop on the singer's Renaissance Tour and the final Los Angeles gig, the 'Mute' challenge. 
During the performance of Renaissance's Energy, the 42-year-old performer sings, "Look around everybody on mute" and raises her hand in the air, after which she and her background dancers halt and fall silent, and the audience is supposed to join them.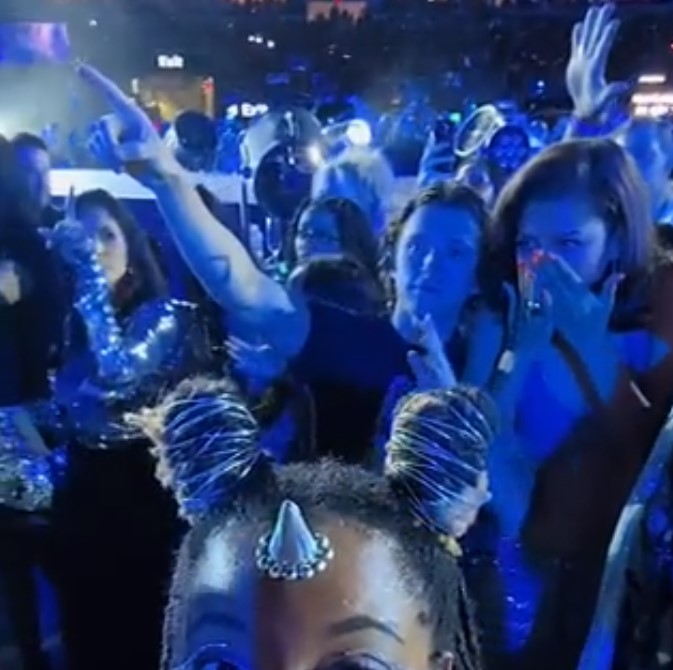 The crowd participation challenge is now a centerpiece of the act, which Holland and Zendaya were plainly aware of before their L.A. engagement. During the challenge, a fan-captured video showed the pair halting; Holland with his finger in the air and Zendaya with her hands covering her face until Beyoncé gave the crowd permission to move by singing the song's following line: "Look around, it's me and my crew."
Meanwhile, Tom Holland was most recently seen in The Crowded Room, which was released in June. Holland, on the other hand, is now working on a Spider-Man sequel that will be released next year. He is also rumored to be working on the Avengers sequel for the MCU, which is set to hit theaters in 2027.
 'Ask Benedict Cumberbatch or Robert Downey Jr…': When Tom Holland compared Marvel superhero movies to Oscar-worthy films, calling them 'real art'
---