'I'm like so enthralled…': Britney Spears calls out fans for not respecting her privacy and deactivates her Instagram again; Details inside
Britney Spears, the exhilarating singer and pop sensation, is loved by her admirers, and if they spot her, they don't leave a chance to take a moment and say hello to the Oops I Did It Again singer. However, that might be appalling for Spears, as she just wants people to respect her privacy. According to the Daily Mail, on September 15, she was very appalled by this and decided to share a cathartic post on Instagram for fans not respecting her privacy; she later followed by deactivating her Instagram account for the second time this year.
 Sam Asghari drops new shirtless workout video amid rumors of Britney Spears' past relationship with housekeeper emerge; Read INSIDE
Britney Spears called out fans and deactivated her Instagram account
As reported by the Daily Mail on Friday evening (September 15), the 41-year-old Overprotected pop queen took to her extremely active Instagram account to seemingly call out pushy well-wishers who approach her in public. She removed the post and then deactivated her Instagram account again.
Britney's letter came with new photographs of her posing in her underwear. Her caption expressed her feelings about being contacted in public. She captioned the post on her now deleted Instagram account, "Everywhere I go, people say, 'We missed you, we missed you.' I'm like so enthralled that I'm so relatable that you can talk to me even when you're not being spoken to, because I care [middle finger emoji]. I mean, should I not let you miss out on saying hello and disrupt the peace [peace sign emoji]?" Meanwhile, this is the second time Spears has deleted her account this year.
Spears, who divorced husband Sam Asghari this month, previously lambasted fans and claimed she was gaslit and bullied when police were summoned to do a welfare check after she deactivated her Instagram account earlier this year.
Britney Spears and Sam Asghari divorced after 14 months of marriage
Britney Spears had been with the pair since she was under conservatorship. Britney and Sam Asghari announced their miscarriage in May after a long period of trying to conceive. She said in a now deleted Instagram post, "This is devastating news for any parent. Perhaps we should have waited until we were further along, but we were overly excited to share our good news."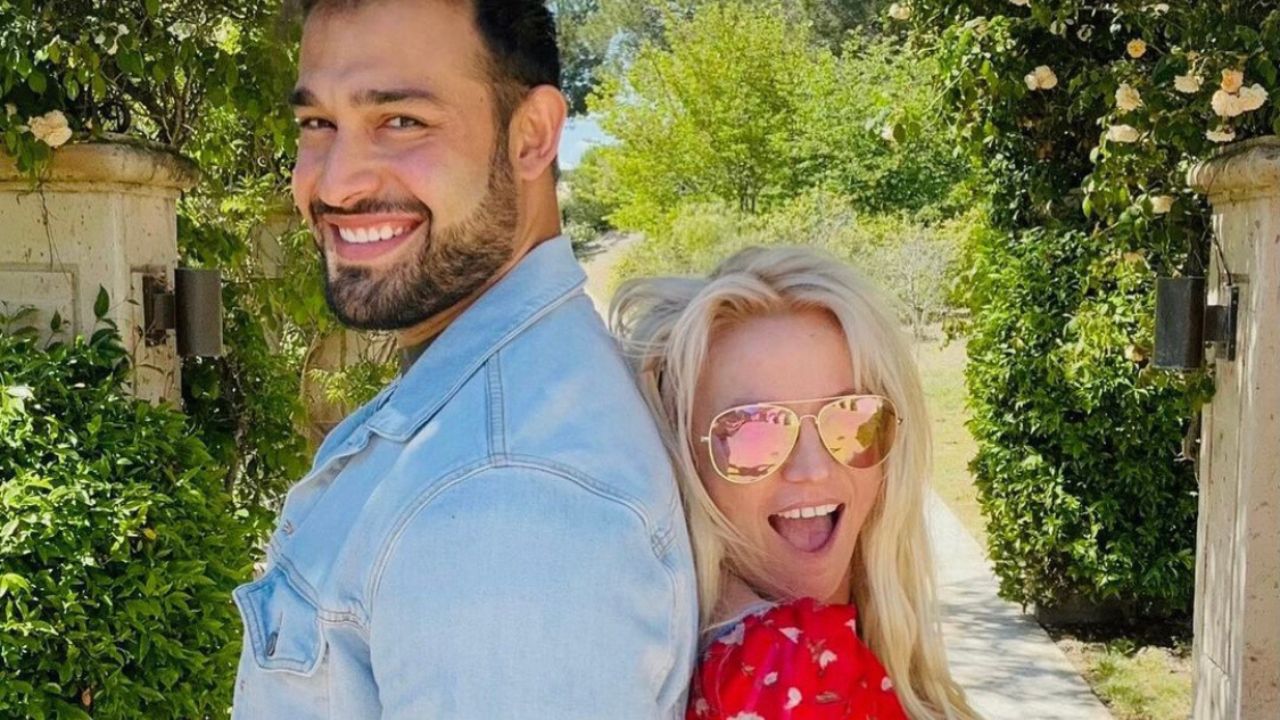 According to sources, Britney and Sam divorced due to claims of Britney's adultery. Although the couple's divorce was announced today, the couple's real separation date, according to Sam's divorce file, was July 28, just over a year after their wedding in Thousand Oaks, California. Sam's divorce petition referred to irreconcilable differences and asked for legal fees and spousal maintenance, as reported by Page Six.
Meanwhile, Britney Spears and Sam Asghari first got engaged in 2021 after nearly five years of dating. The couple then got married last year.
 Britney Spears and Paul Richard Soliz split after a short-lived romance? All you need to know
---