'I'm so excited' says Britney Spears as she unveils new snake tattoo amidst divorce from Sam Asghari
Britney Spears, the iconic Toxic singer, recently made waves on Instagram by revealing her brand-new snake tattoo. This striking red ink design is on her lower spine, positioned just above her existing fairy tattoo. In a video posted on Friday, Spears enthusiastically showcased her latest tattoo and shared her excitement with her followers.
Britney Spears says tattoo doesn't hurt that bad 
In the Instagram clip, Spears dons low-waisted white denim shorts and an off-the-shoulder floral crop top while energetically showing off her new tattoo. As she gets the tattoo, followers see her reaction to the pain, capturing her silent moment of discomfort. However, she quickly reassures her fans, saying, "It doesn't hurt that bad, actually," displaying her resilience and enthusiasm for the ink. 
 'It was free from the jeweler': Britney Spears replaces 4-carat wedding ring gifted by Sam Asghari amid divorce news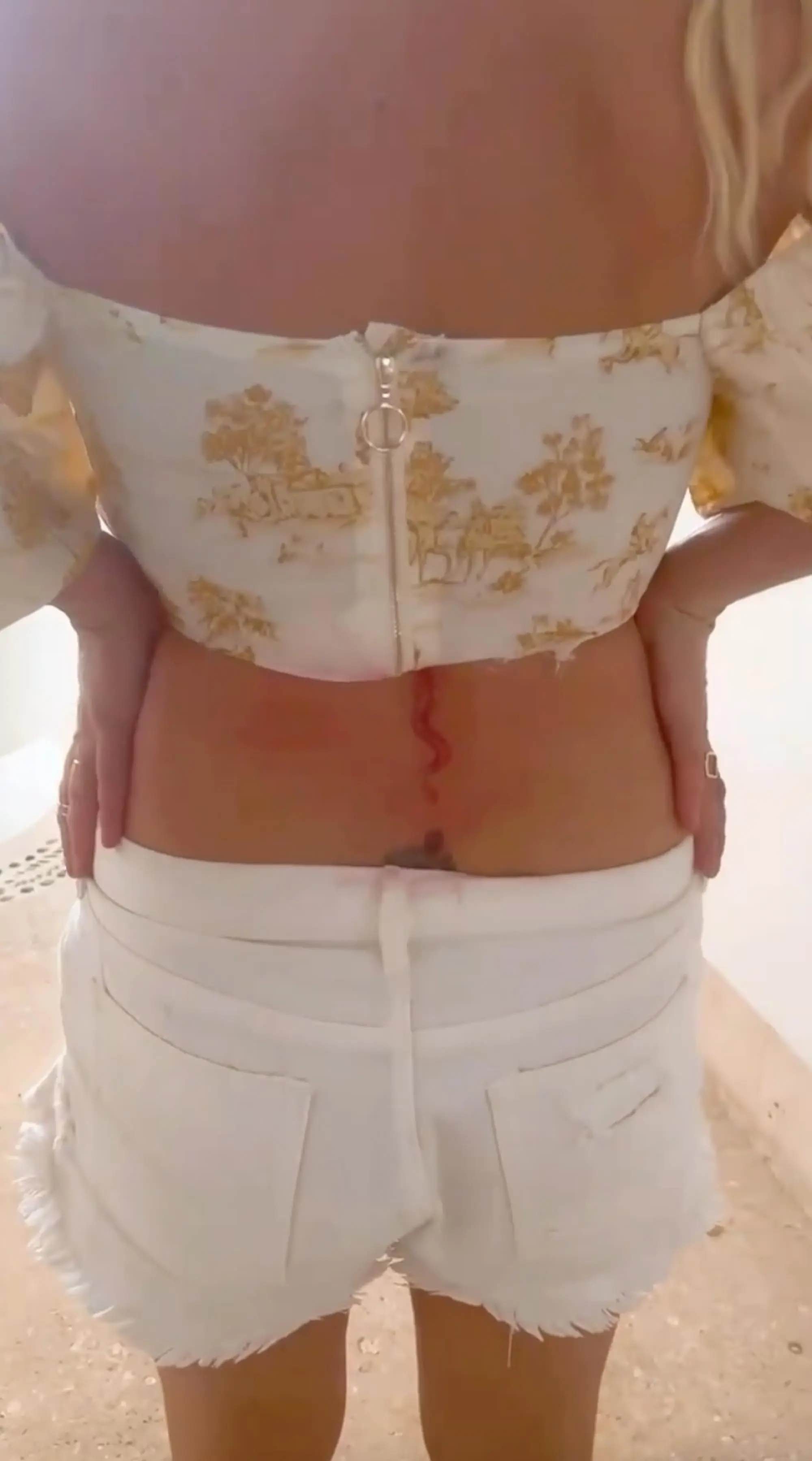 Britney Spears's canvas of tattoos
The pop icon is renowned for her collection of tattoos adorning her body. Apart from the newly unveiled snake, her ink repertoire includes double-crosses below her hips, a lip print on her waist, and a vine on her foot. In 2020, she even experimented with temporary Henna tattoos that covered her body.
 Sam Asghari, Britney Spears' estranged husband 'is still looking for his big break' and currently unemployed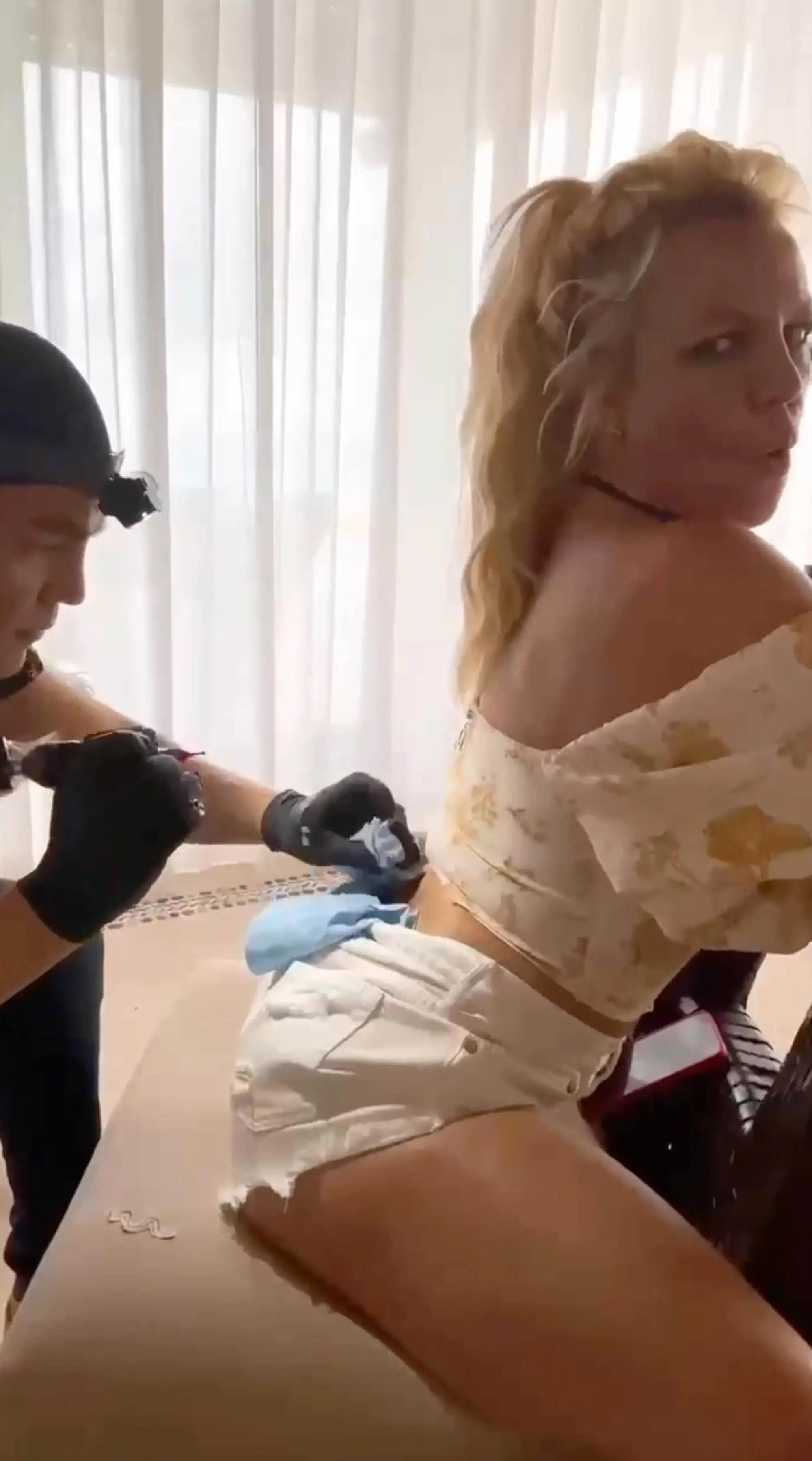 Britney Spears split from her husband Sam Asghari
As Britney Spears navigates her life post-split from her husband Sam Asghari, she has become notably more active on social media. Her posts have included vibrant dance videos and attention-grabbing fashion choices. The recent divorce follows allegations from Asghari of infidelity and physical abuse, ultimately leading to the end of their marriage, despite their lavish wedding ceremony in June 2022. Britney's ongoing presence in the public eye continues to captivate fans and followers, who eagerly anticipate her next moves and artistic expressions. Sam and Britney met in 2016 when he featured in one of Britney's music videos Slumber Party along with Tinashe. Since then the couple have shared an unbreakable bond in their relationship.  Sam has supported Britney's efforts to break free from the conservatorship, which granted her father Jamie Spears control over her finances and estate. After 6 years of being together, the couple tied the knot.
 Did Britney Spears throw shade at Madonna amidst tour invite by posting her ex Ahlamalik?
---