Insider opens up about Jamie Foxx's new and 'total sweetheart' girlfriend Alyce Huckstepp
Jamie Foxx got out of the hospital a few months ago, and since then he's been making the news for one thing or the other. The actor is having a bit of a rollercoaster ride this year. But finally, Foxx seems to be much happier from the looks of it, as he has a new girlfriend. Alyce Huckstepp has been with him for an unknown time, but the two went on vacation to Mexico recently together. Here's what an insider had to say about her.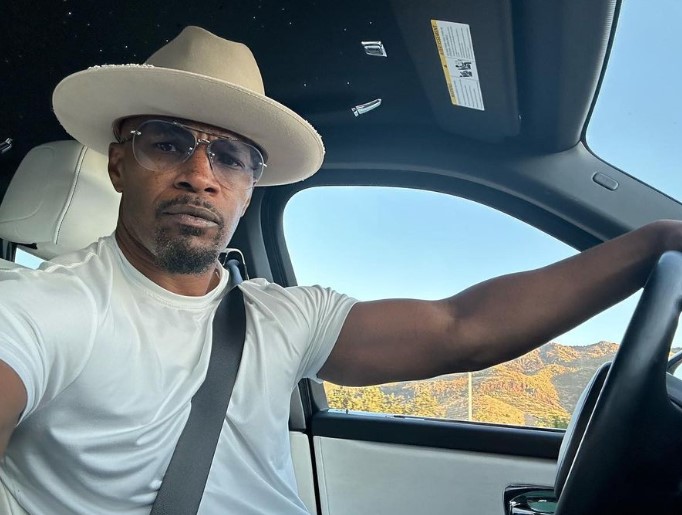 What did the source have to say about  Alyce Huckstepp?
The They Cloned Tyrone actor initially ignited speculation about a romantic relationship with Huckstepp  last month in August, when they were seen dining with a bunch of friends at Nobu in Malibu, California. According to a source that talked to People Magazine, reported that not only is Jamie in excellent health following a medical scare earlier this year, but also his new girlfriend is a caring person. They said, "Alyce is a total sweetheart," and he pointed out that she is "Australian but has been in the U.S. for a while."
 Jamie Foxx APOLOGISES and clarifies his alleged 'Antisemitic' Instagram post, says 'That was never my…'
Jamie Foxx's other outings with Alyce Huckstepp
While shooting a BetMGM commercial in July, Huckstepp tagged along with the 55-year-old actor, as per another source by People Magazine. An actor who was part of the commercial as an extra on the set of the new advertisement reported, that the two new lovebirds, were together on the set for at least one day. The sources claimed, "They seemed cozy." They continued, "[Foxx] had people around, but they weren't surrounding him or keeping him away from the rest of the set and crew and actors," adding that the veteran actor was "incredible to work with."
In early September Jamie enjoyed quality time with Huckstepp during a trip to Cabo, Mexico over the Labor Day weekend. According to Page Six, throughout their vacation, the pair looked comfortable with each other as they strolled together, holding hands while dressed cutely in coordinating sweatsuits and sporting wide-brimmed hats. Following their return from their vacation, the duo was captured shopping and sharing an affectionate kiss in Los Angeles.
 Jamie Foxx Health Update: Cameron Diaz 'shocked and saddened' by co-star's health crisis
---