Is Lucas Gage dating his hairstylist Chris Appleton? Here's what we know
Lukas Gage, who portrays himself as an "open book," would usually share his life with the public rather than keep it a secret, but now it appears that the "The White Lotus" star wants to keep things low key with his rumored new boyfriend, Chris Appleton, who also happens to be his hairdresser
Lukas Gage who caught the public's attention with his appearance on the hit series Euphoria as 'Tyler', recently gave the nods, confirming rumors that he is dating his hairstylist Appleton.
Lucas Gage interview with The New York Times
When the actor was asked about the ongoing hype, he explained it by saying, "If they want to think about it, they can," Gage told the New York Times.
By further stating that he is an open book about most things but he sometimes refrains from exaggerating because he has problems with people's mindsets and the cultural differences they have.
Despite Gage's efforts to keep their relationship status private, Appleton reposted the NYT article to his Instagram Story, writing, "Hot & Talented."
Lucas Gage and Chris Appleton appear in Vanity Fair.
The couple made their red carpet debut at a Vanity Fair event on Wednesday night. While Gage went all-white, Appleton kept it chic in a white silk button-down and simple black suit.
The "You" star and Appleton couldn't keep their hands off each other as they were photographed with their arms around each other.
Also read: Are Lukas Gage and Chris Appleton dating? Their latest vacation photos leave fans excited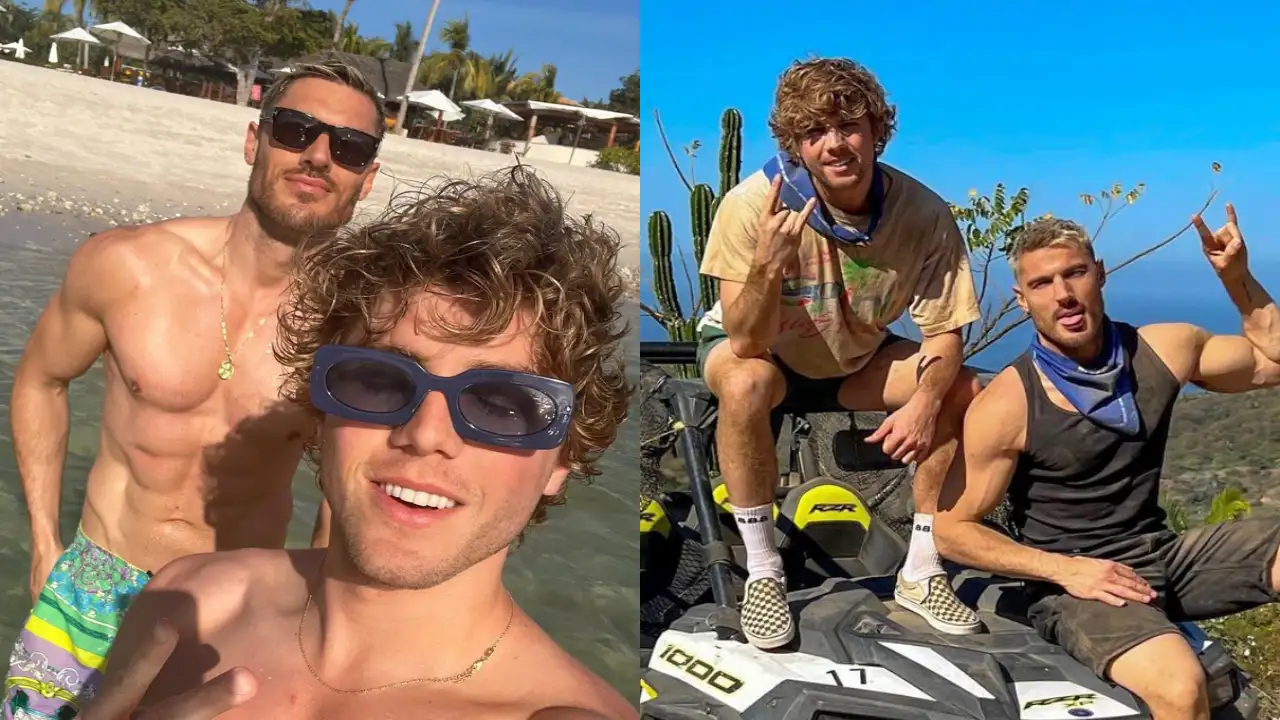 ---