'It feels like yesterday': Vin Diesel pays heartfelt tribute to late friend Paul Walker on his birth anniversary
Vin Diesel remembered his dear friend and co-star Paul Walker on his birthday via an emotional and heartfelt post. The two stars worked on the 7 Fast and Furious movies together until Walker's untimely passing in 2013. Since then Diesel has paid tribute to the late actor on many occasions throughout the years. The two became close during the production of the famous film franchise in the early 2000s. Here's what the actor had to say about his friend. 
Vin Diesel pays tribute to Paul Walker
12 September marked Paul Walker's 50th birthday anniversary. His closest family and friends took to social media to pay tribute to the actor. Vin Diesel who got close to Walker while filming for the Fast and Furious franchise, took to Instagram to write an emotional letter. He wrote, "A decade… ten long years… and yet it feels like yesterday when we were singing happy birthday to you for the big 40!" The 56-year-old added, "The world isn't the same brother… as a species, one might say we are struggling. But I think of you, and I smile and know everything is going to be alright."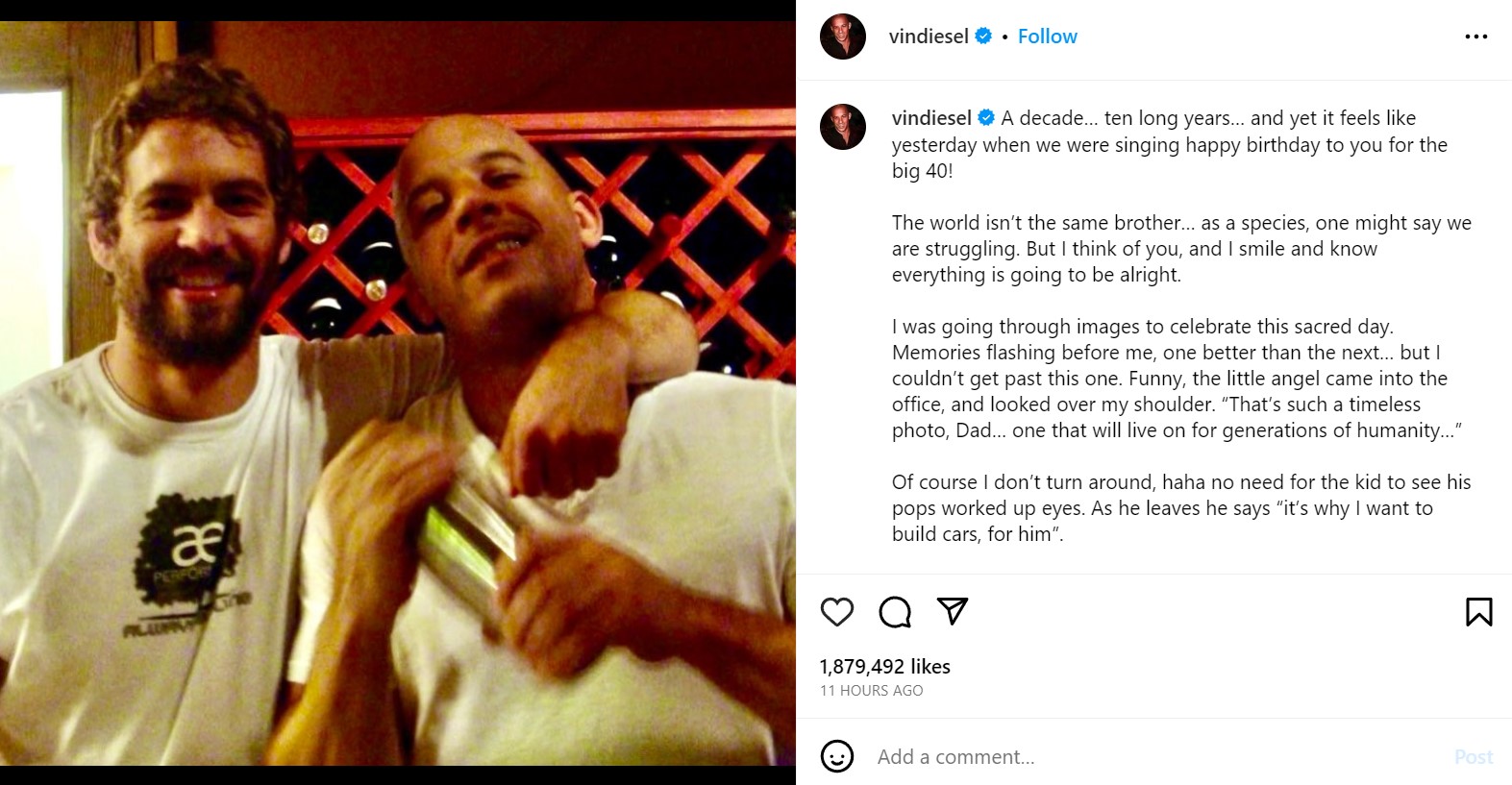 Vin Diesel pens an emotional post to update Paul Walker about Fast & Furious 9, John Cena & Meadow
Diesel reveals that while he was going through the pictures to commemorate the "sacred day," he just "couldn't get past this one." He continued, "Funny, the little angel came into the office, and looked over my shoulder. "That's such a timeless photo, Dad… one that will live on for generations of humanity…" The actor admitted he didn't turn around to look at his son, because he didn't want him to see, that Vin had become teary-eyed. He recalled the time when Walker announced the cast and crew of F&F that the xXx actor had to be on his way to go for the birth of his son.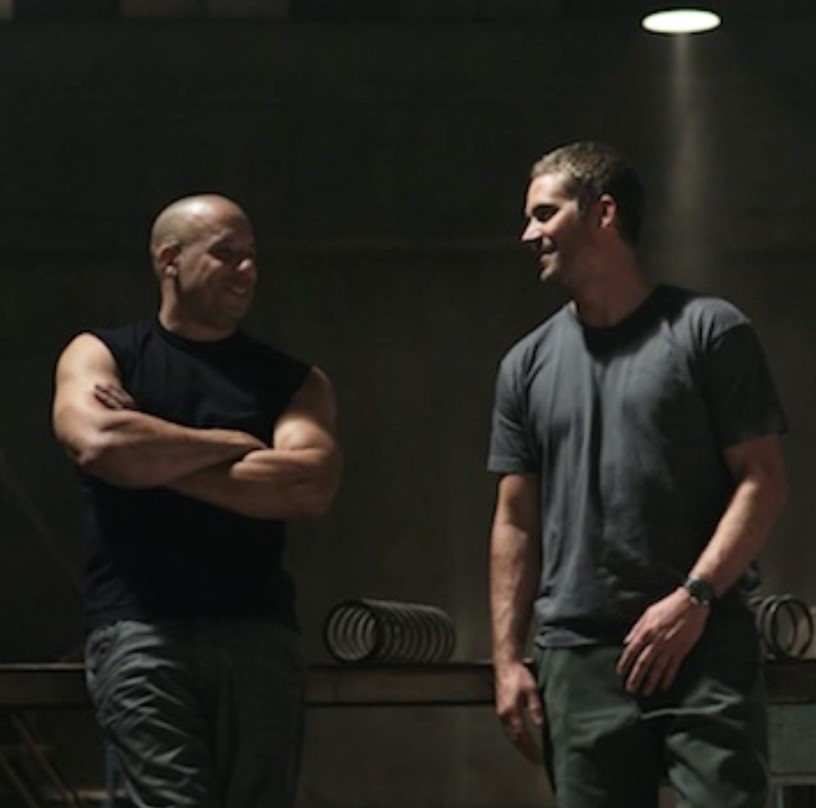 Vin Diesel revealed the moment he realized his brotherhood with Paul Walker
 In the same note, Diesel noted the first time he knew that Paul and he would have an unbreakable bond. He wrote, "For me, this picture [the photo attached to the birthday post] represents the moment I knew we would be brothers for eternity." He recalled the night before the two went on a trip to Haiti, and the "passion and joy," Walker had "to simply help people." Reportedly the She's All That actor had said to him, "First responders shouldn't have to wait for anyone." 
Diesel explained, "So as much as I would like to think we would be cutting cake and singing happy birthday for the big 50! We probably wouldn't…cause you would be in Maui or Morocco, or anywhere in this planet where people were in need." He finished off the note saying, "I miss you… I love you, and I will continue to honor the beautiful soul you are. Happy Birthday…"
Meanwhile, Paul Walker's daughter Meadow Rain Walker paid tribute to her father in an equally emotional message on Instagram. 
 Vin Diesel and Dwayne Johnson end feud after 2 Years, Reunite for Fast X
---