Joe Jonas accused of asking for nudes by Nickelodeon alum Alexa Nikolas amid divorce drama
The Joe Jonas-Sophie Turner divorce continues to get new developments down the line. A lot of chatter also surrounds the purity rings that the brothers adorned for a while. While some have mocked this idea, others feel that it is their choice to wear what they want. But this week, a serious accusation was made against the man in question. Alexa Nikolas, a Nickelodeon alumni who was part of Zoey 101, took to Twitter to speak about Joe Jonas. Naturally, both of them were part of the television industry at the time and happened to meet. Here is what Alexa mentions on her Twitter.
Alexa makes accusations on Joe Jonas
Amid all the chatter around Joe Jonas wearing a purity ring in his earlier days, Alexa came forward to talk about the same. In her latest tweet, the former actress wrote about the time she met Joe Jonas. Her tweet from September 8, 2023, reads 'I met Joe Jonas when we were teens and let's just say he's the guy who wore a purity ring but asked for nudes. [the skull emoji].' The tweet was met with a lot of comments both in favor and in question of her allegations.
One of the replies on the post read 'I've no doubt you were part of disturbing Hollywood child actor exploitation. But this sounds more like teen boy behavior that happens thousands of times a day in schools on phones than institutional assault by predators. If you share all, maybe it dilutes the more serious stuff?' There was certainly a debate about the fact that he was a teenage boy behavior, very common within that age. Another user put out the comment that 'you met a teenage boy??? WOW what a flex.'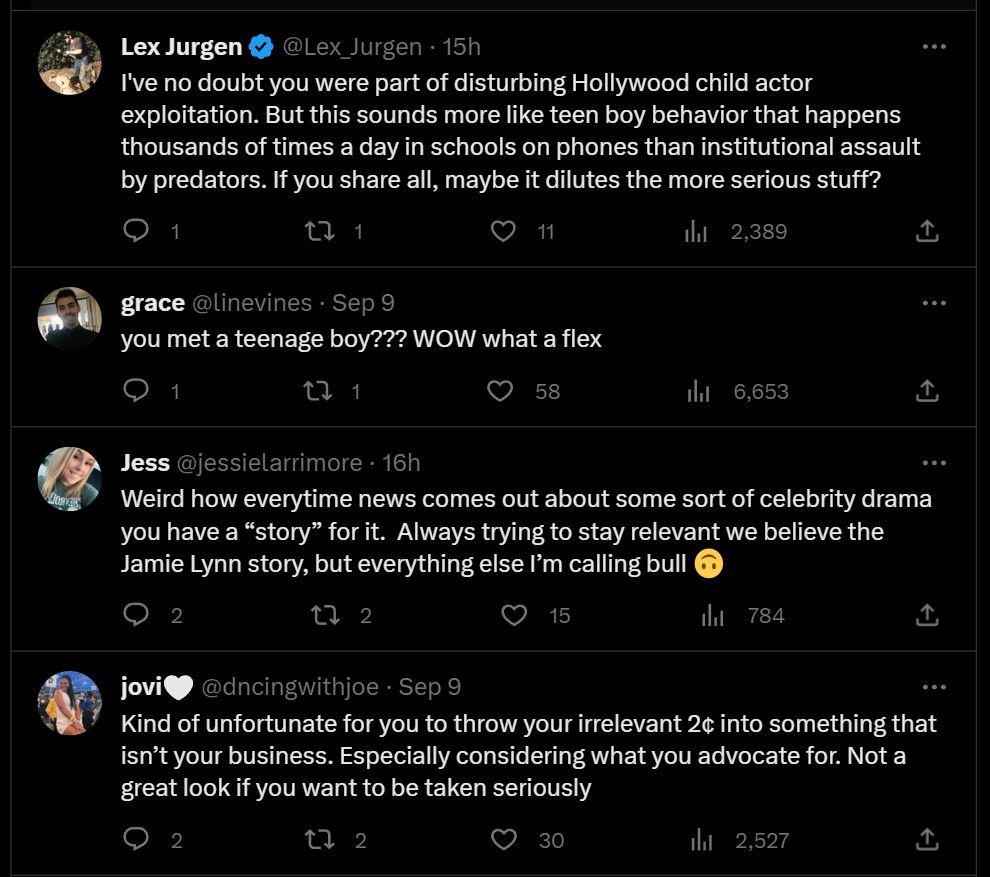 Sophie Turner-Joe Jonas divorce developments
It was on September 6, 2023, that actress Sophie Turner and singer Joe Jonas released a joint statement about their divorce. They are splitting after four years of their marriage. The real reason for this decision was not clarified and continues to be unknown. The legal process of the divorce continues and the celebs are yet to comment on what they plan next. All updates of this story will be available in this space. Thus, keep an eye on Pinkvilla.
---