Kelly Clarkson reveals 'it's hard' to teach her kids that she's famous; Details inside
Maintaining humility throughout her illustrious career, Kelly Clarkson emphasizes instilling the same values in her children. Speaking at SiriusXM's Next Generation Industry & Press Preview event in New York City, the 41-year-old pop superstar shared with People her joy in having her kids, 9-year-old daughter River Rose and 7-year-old son Remington Alexander, join her on stage during concerts. Clarkson, committed to grounding her family, expressed how her children perceive sharing the stage as a normal and cherished family activity, showcasing her dedication to fostering down-to-earth values.
Kelly Clarkson on teaching kids about 'fame'
Kelly Clarkson's children are no strangers to the spotlight, frequently accompanying her on outings. Recalling their recent presence during her summer shows in Vegas, the singer told People, "Mine come out with me all the time. They recently did in Vegas when I did these shows in the summer, but they asked to. I don't ask them." Clarkson, who shares her kids with ex-husband Brandon Blackstock, acknowledged it's "hard" to teach the unique nature of her celebrity lifestyle to her children, emphasizing the importance of striking a balance in their understanding.
The Miss Independent singer creates a sense of normalcy for her children by hosting frequent "dance parties" at home. Having witnessed their mom's performances and television appearances since a young age, her kids struggle to discern the distinction between these experiences. Clarkson shares, "It's so normalized for them. So, they don't even see it as anything weird. They're like, 'Can I bring my friend?' And I'm like, 'OK, well, maybe we'll just bring you right now.'" As a parent, she prioritizes imparting a sense of gratitude to her children for growing up amid the glitz and glamour of her entertainment career.
She explained, "They don't know the fame thing yet. They just think everybody can do that, right? Which is kind of cool, but at the same time you want to teach them the gratitude and appreciation factor. Privilege is definitely taught in my household. They're annoyed with it, probably."
 'I don't feel like smiling': Kelly Clarkson reveals why she left The Voice, opens up about how she struggled because of personal life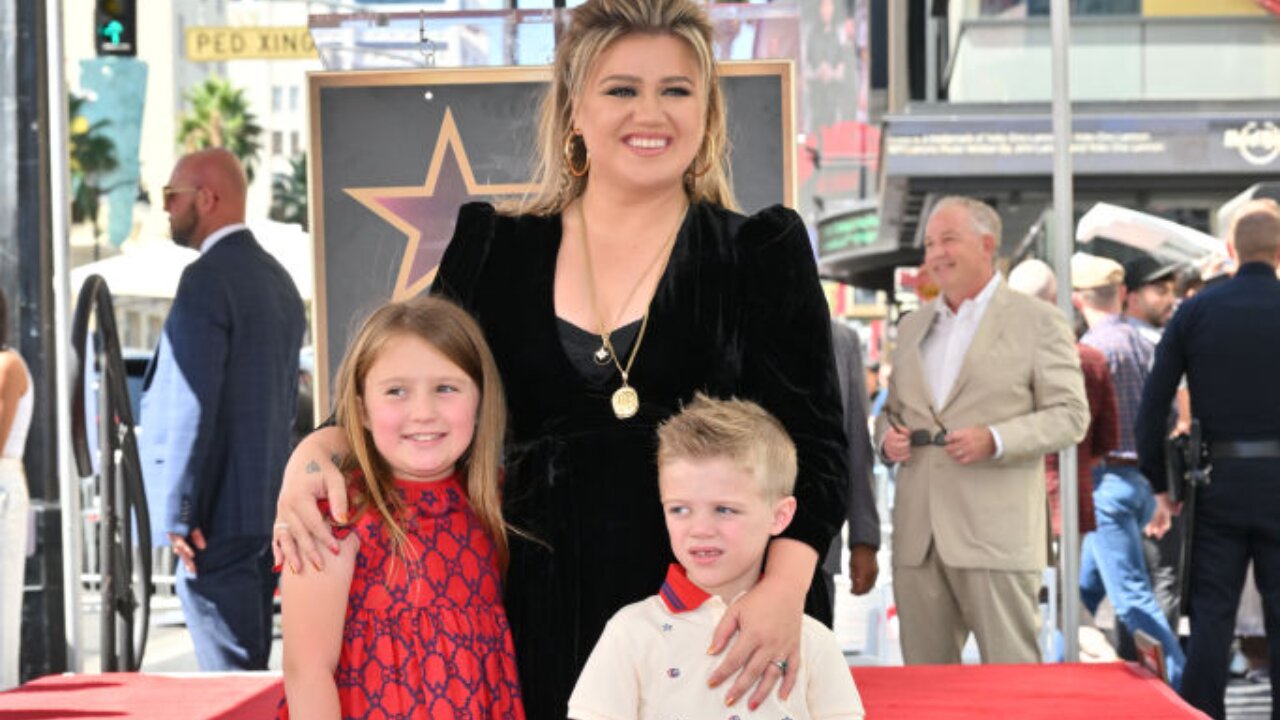 Kelly Clarkson shares daughter's 'excitement' in her song
The musical legacy continues in Kelly Clarkson's family, with her daughter experiencing the thrill of being a musician. River's vocals are featured on the track You Don't Make Me Cry in the deluxe version of Clarkson's Chemistry album. Recorded at the age of 5, the clip was recently released, and the talk show host shares that her daughter "was so excited" for the song's debut. Clarkson stated, "They wanted to listen to it all the time before it came out, and now it's out. So, now she gets excited about it, but she gets a little nervous," realizing her daughter may be entering an age of self-consciousness, the family's shared enthusiasm for music remains a delightful bonding element.
She said, "I didn't even think about it, but, you know, it's now kind of brought to my attention of like — hey, she's gonna get to that stage where she's like, 'Mom, don't do this,' or 'Don't do that,' but she loves it right now. She actually calls it her song."
While River may not fully grasp the financial perks of releasing music yet, such as earning royalties from streams and purchases, Kelly Clarkson ensures her daughter's interests are protected.
 Kelly Clarkson starts her Las Vegas residency: 'We're gonna go a little Kellyoke every night'
---