Kylie Jenner and Travis Scott sign petition to change their son's name to Ayr Webster
Kylie Jenner and Travis Scott are going to court to legally change their son's name.
The couple's second child together was born in February 2022, after which they announced that their son would be named Wolf Jacques Webster. However, just a month later, the Kylie Cosmetics founder informed her millions of fans and followers that Wolf was no longer their newborn son's name.
Taking to her Instagram stories in March 2022, Kylie wrote "FYI our sons name is not wolf anymore." She also added, "We didn't really feel like it was."
Kylie Jenner and Travis Scott are legally changing their son's name to Ayr Webster
According to TMZ, Kylie Jenner, 25, and Travis Scott, 31, have now reportedly signed a petition to change their son's name from Wolf to Ayer, one year after he was born. They are now waiting for the court to finalize the name change.
The media portal reports that Jenner and the rapper "regret choosing the initial" and now that they "have had the opportunity to spend time with their child, they think the name Aire Webster is more appropriate."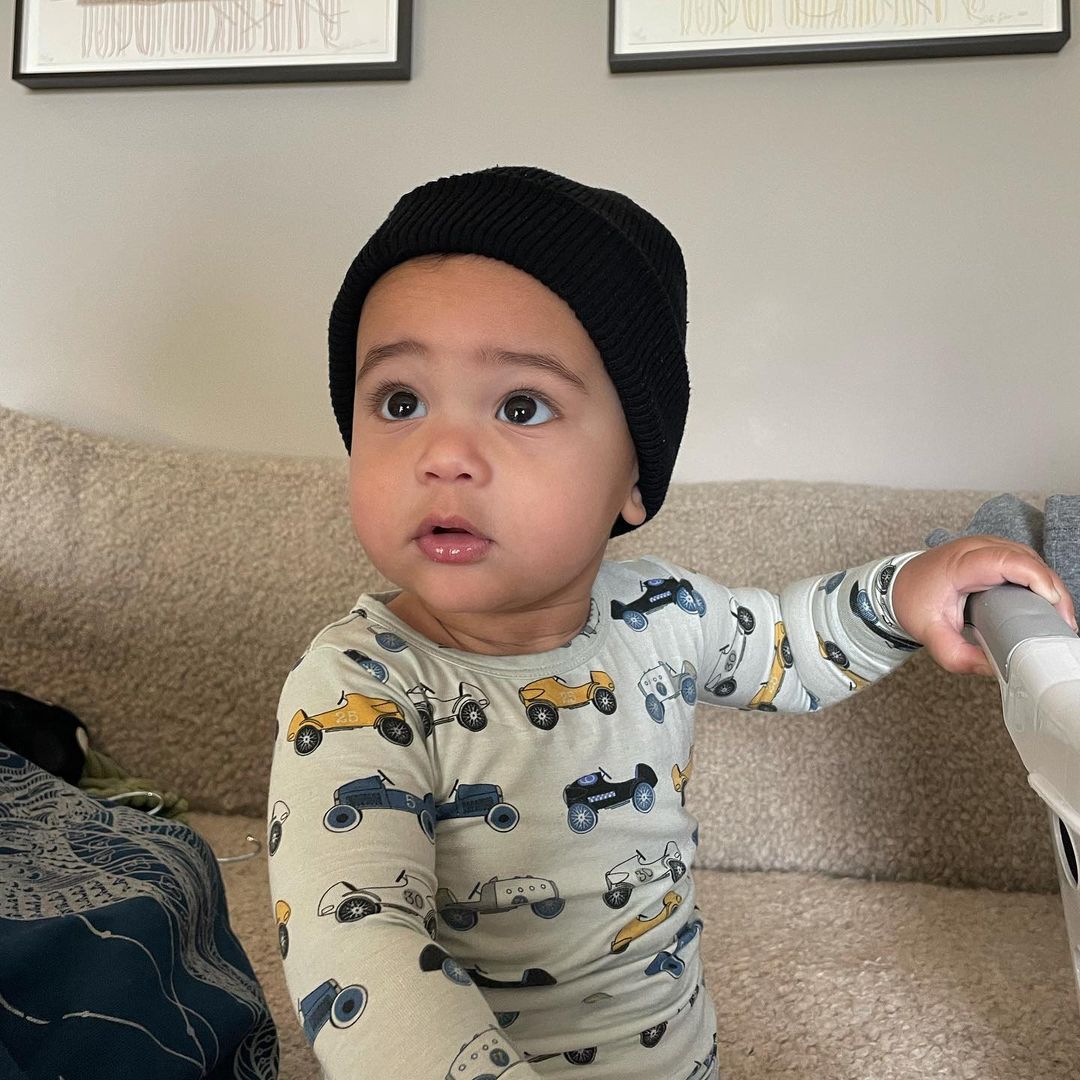 When Kylie Jenner announced her son's new name on Instagram
In January 2023, Kylie shared her son's new name with fans and followers. The Keeping Up With The Kardashians star took to her Instagram space and posted a mirror selfie, thus revealing her son's face on social media for the first time. In the photo, she can be seen holding her son in her arms as she clicked the photo. In the caption I simply wrote, "Ayre."
After some confusion over its pronunciation, Kylie clarified that it is pronounced similarly as "air". The name means "Lion of God" in Hebrew. However, some fans were quick to point out that it is also slang for "penis" in Arabic.
Kylie and Travis also share a 5-year-old daughter, Stormi.
Also read: Did Jordyn Woods support Selena Gomez amid recent social media drama with Kylie Jenner and Hailey Bieber?
---