Lori Vallow Daybell found guilty of murdering her 2 children
A jury found Lori Vallow Daybell guilty of murdering two of her children in what prosecutors said was a doomsday plot.
She was also convicted of conspiracy to kill her children and her husband's first wife, Tamara Daybell.
She faces life in prison without the possibility of parole.
Lori Vallow Daybell and her husband, Chad Daybell, have both been charged with two counts of first-degree murder in the 2019 deaths of her children, Joshua "JJ" Vallow, 7, and Tylee Ryan, 16, whose remains were found on an Idaho property owned by Chad Daybell after a months-long search.
The jury deliberated for about four hours Thursday and two hours Friday before delivering their verdict, which was read out to a packed Boise courtroom and also broadcast live from the court.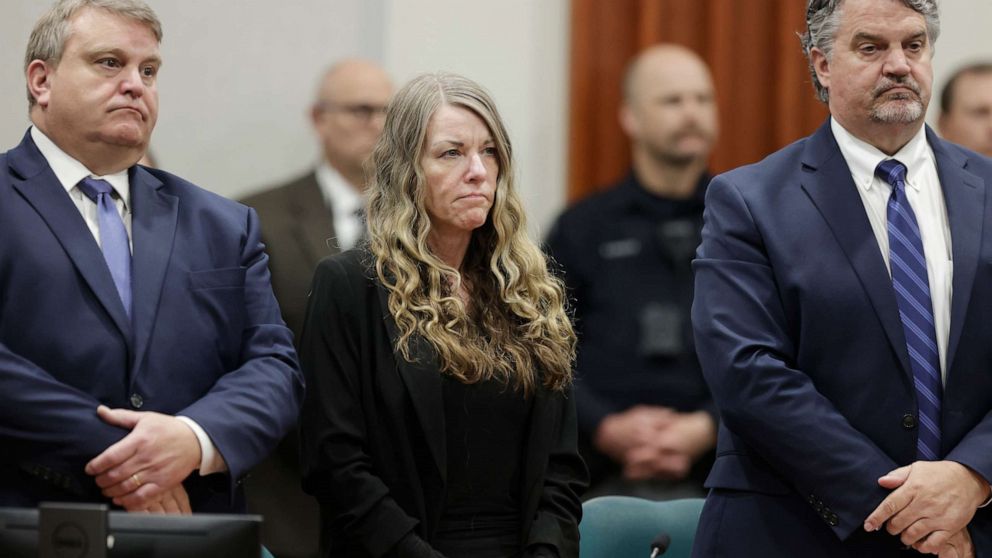 Judge Steven Boyce asked those present to refrain from making "loud explosions" as the verdict was read.
Prosecutors said they were "very satisfied" with the jury's verdict but declined to comment further given the ongoing case against Chad Daybell.
"We want to assure each of you that we remain committed to getting justice for Tylee Ryan, JJ Vallow and Tammy Daybell," Madison County District Attorney Rob Wood and Fremont County District Attorney Lindsey Blake said in a statement. joint statement. "We also want to express our sincere gratitude to the many members of law enforcement and the community who have worked tirelessly together to hold Lori Vallow Daybell accountable."
The defense declined to comment on the verdict.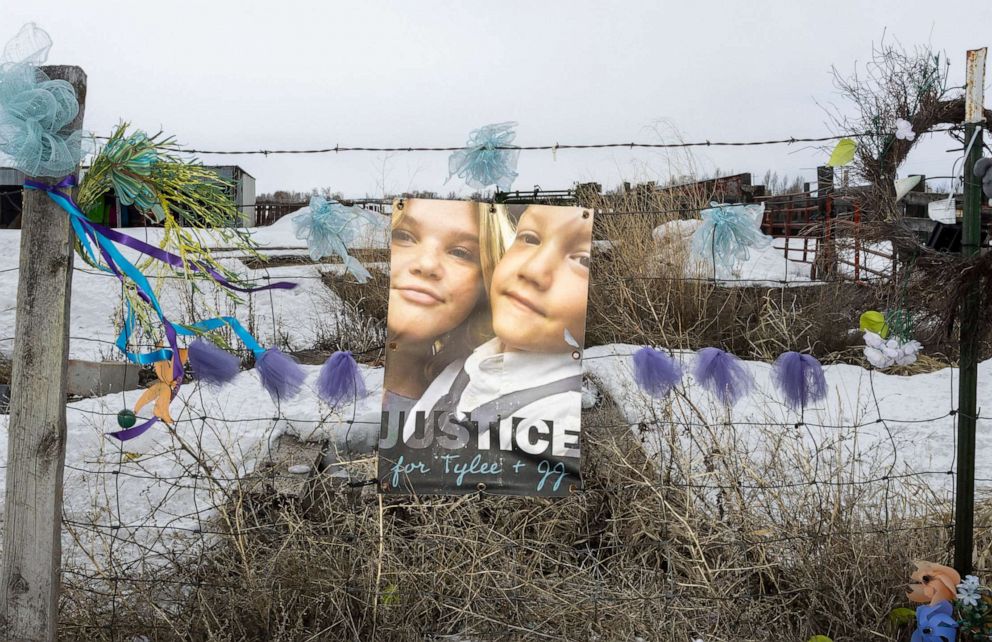 The verdict follows a six-week trial in which prosecutors argued the couple thought the children were zombies and murdered them.
JJ's grandfather, Larry Woodcock, who along with his wife had reported the children missing, thanked the jurors for their "honest, fair and just verdict".
"What they went through, what they saw is mind-boggling," Woodcock, who was in the courtroom throughout the trial, told reporters outside the courthouse following the verdict. "I hope no one ever has to go through this. I hope no one ever has to see and hear the details of what happened to JJ, Tylee and Tammy."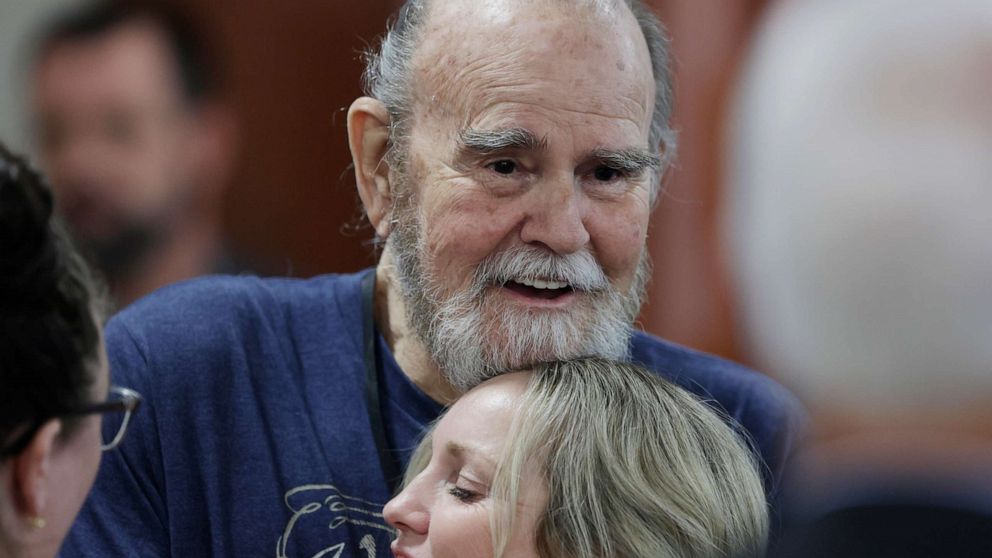 When asked for his final message to Lori Vallow Daybell, he started singing Willie Nelson's song, "The Party's Over."
"JJ, I love you. Pawpaw wishes you were here under different circumstances. Tylee – Pawpaw loves you," Woodcock said tearfully. "Tammy, I'm sorry for what happened to you. My heart aches. My heart aches for those three."
Wood, the lead prosecutor, told the jury during closing statements Thursday that Lori Vallow Daybell had set up a plan for the murder of children in October 2018 "using money, power and sex", and that she and her husband "used religion to manipulate others". ."
"It doesn't matter what they believed, it doesn't matter what they did," Wood said. "They can believe whatever they want, but when it's murder it's different."
Defense attorney Jim Archibald called Lori Vallow Daybell a devoted mother who loved her children and Jesus, but that all changed in late 2018 when she met Chad Baybell.
"Is Lori a leader or a follower of Chad? She desperately wants to be a leader, but she follows Chad," Archibald said during his closing statement.
During the trial, the jury heard text messages that prosecutors say were sent between Lori Vallow Daybell and her husband in the weeks before her children disappeared.
The messages talked about the demons inhabiting the children's bodies and how they were "tired" of dealing with the demons. Lori Vallow Daybell reportedly texted her husband to "ask the Lord to take them" and days later if he thinks there is a "perfectly orchestrated plan to take the kids", to which he reportedly replied: "There's an orchestrated plan going on for the kids."
Archibald dismissed text evidence presented by prosecutors during closing statements.
"Of the 15,000 texts in evidence, show me one that says, 'When did you kill Tylee?' It's not there," Archibald told the jury on Thursday. "Of the 15,000 text messages, show me one where Lori says, 'When are you killing JJ, by the way?' Such a text does not exist."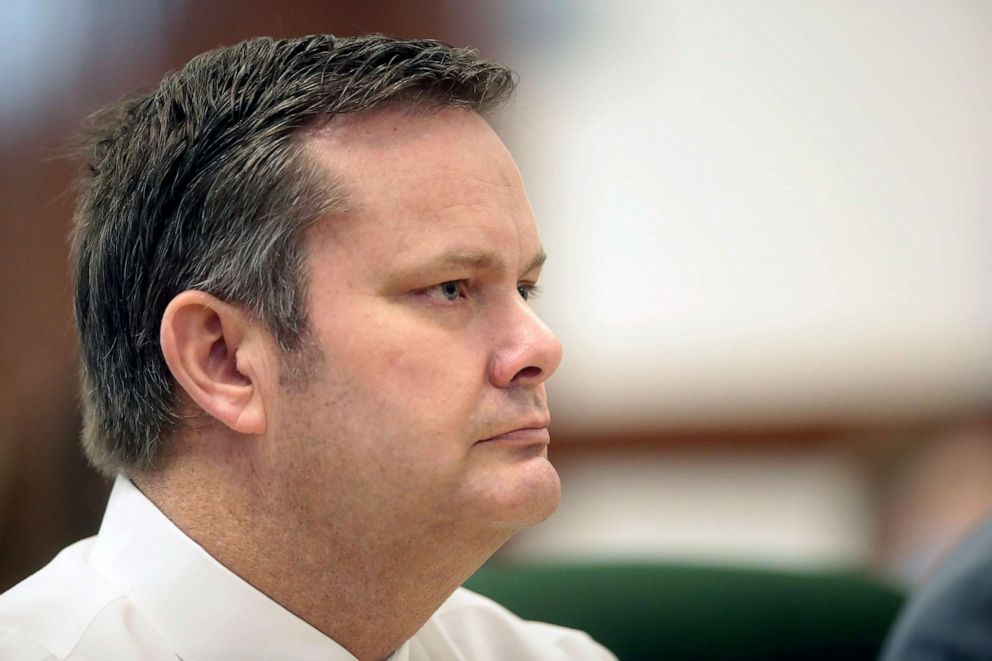 The children were last seen alive in September 2019 and were reported missing by their extended family members to police in November 2019. Lori Vallow Daybell and Chad Daybell were charged with murder nearly a year after authorities discovered the remains of her children on Chad Daybell's property. in June 2020.
In her closing statements, Wood pushed back against the defense's characterization of the defendant as a good mother, saying, "You can't have a good mother if she doesn't report her children missing or dead."
"We have the evidence in spades. You have to convict her," he told the jury.
Among the revelations during the trial, a DNA expert testified to the state that a strand of hair tied to duct tape found among the remains matched Lori Vallow Daybell's DNA profile.
Jurors also heard emotional phone calls from Lori Vallow Daybell's surviving sister and son confronting her about the children's murder. Her sister, Summer Shiflet, testified that she initially trusted Lori Vallow Daybell until she learned the children's bodies had been found on Chad Daybell's property.
Lori Vallow Daybell and Chad Daybell have both been charged with conspiracy to commit murder in the death of Chad Daybell's ex-wife, Tamara Daybell, who died on October 19, 2019, less than a month before the wedding. Lori and Chad in Hawaii. Chad Daybell has also been charged with the murder of his ex-wife.
In opening statements, prosecutors revealed that Tamara Daybell, 49, died of asphyxiation. His death was initially considered natural.
Prosecutors closed their case Tuesday after calling about 60 witnesses. The defense did not call any witnesses.
Chad Daybell, the author of numerous books of religious fiction, is the fifth husband of Lori Vallow Daybell. The pair are said to have both embraced an apocalyptic ideology, with Lori Vallow Daybell at one point claiming she was 'a god assigned to do the work of the 144,000 at the second coming of Christ in July 2020' and wanted nothing having to do with her family "because she had a bigger mission to do," according to court documents obtained by ABC News.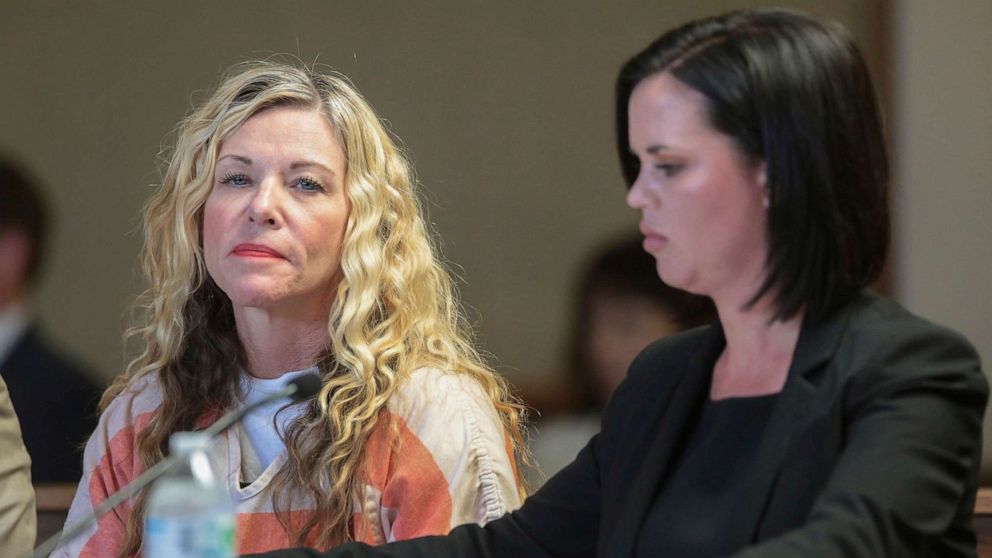 Lori Vallow Daybell was found fit to stand trial last year after spending 10 months in a mental health facility in Idaho. His lawyers had said they did not intend to raise a mental health defense during the guilt phase of the trial.
The judge granted the defense motion to overturn the death sentence in the case of Lori Vallow Daybell.
Lori Vallow Daybell was also charged with grand larceny related to Social Security survivor benefits awarded to care for her children which prosecutors say were appropriated after the children disappeared and were ultimately found dead. The jury also found her guilty on this count.
Chad Daybell has also been charged with two counts of insurance fraud related to life insurance policies he had on Tamara Daybell of which he was the beneficiary, prosecutors said.
Both had pleaded not guilty to their respective charges. The judge allowed their cases to be tried separately, with Chad Daybell's to begin at a later date.
ABC News' John Capell contributed to this report.
---