Matthew Perry's co-star Bradley Whitford says FREINDS actor had 'joyous brain'; calls him 'fountain of light'
Matthew Perry's influence on his colleagues and fans has truly been felt since his passing on October 28. The love and respect pouring in from all sections of the industry have proved, that the actor has left a deep impression on not only his fans but also his colleagues. Bradley Whitford was the newest addition to the list to pay a heartfelt tribute to the icon. Whitford got to know Perry up and close when they worked on 'Studio 60 on the Sunset Strip' together.
Bradley Whitford posts an emotional message for Matthew Perry
Whitford took to Instagram to share his condolences. He posted a short video of the two giving an interview together, the duo's witty chemistry is palpable as they joke around. Bradley wrote, "Matthew Perry made me laugh. Hard." He continued, "You have not lived until you have witnessed one of his in-between-the-takes confidential riffs on the absurdity of show business and the idiocy of male confidence, wrapped up perfectly with the sudden realization that we were both grown men who wear makeup for a living."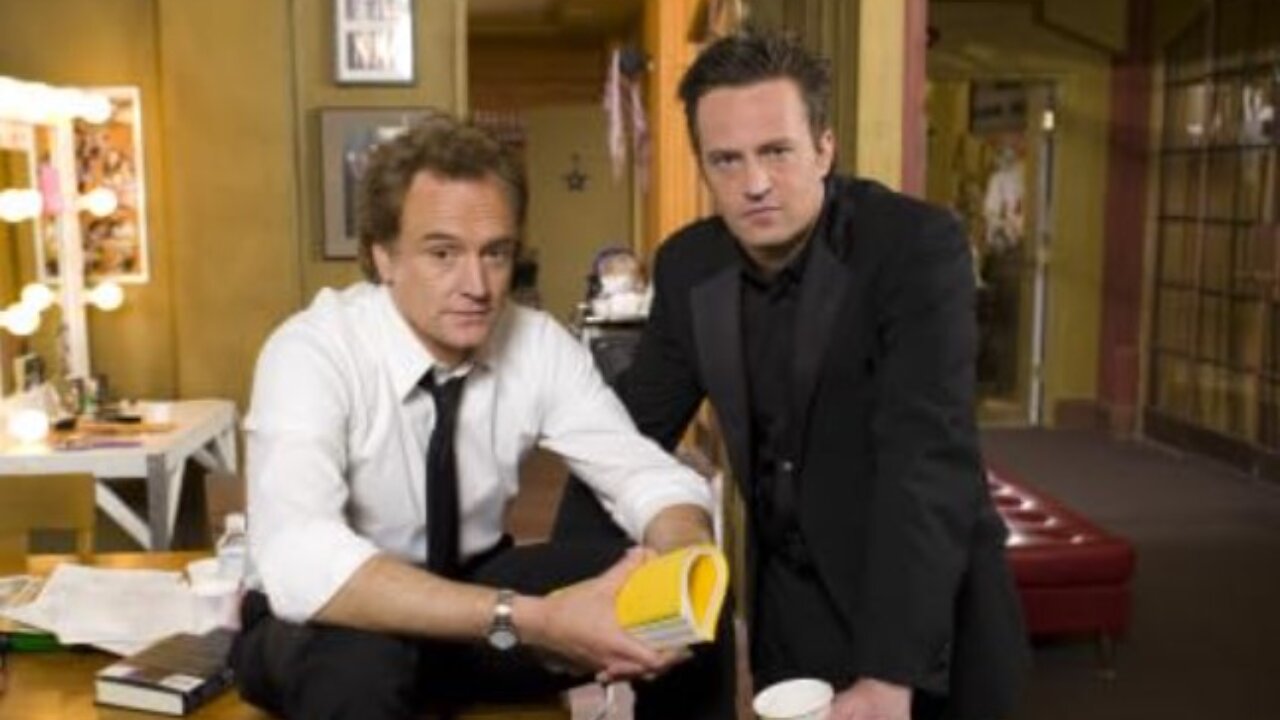 'It's just devastating': How are the Friends cast members dealing with Matthew Perry's devastating death? Here's everything we know
The Brooklyn 99 actor revealed the 54-year-old was an absolute joy to be around when he wasn't on drugs. He added, "Without substances, Matt had a huge, open heart and a pyrotechnical, joyous brain. I think the most beautiful parts of Matt made him the most vulnerable to the monster that he would have to fight for the rest of his life." According to Bradley, the actor should've gotten an award for fighting against his self-proclaimed disease. Reportedly Matthew was "self-deprecating and insecure" while at the same time being highly confident. 
The 64-year-old assured his parents that their son was "kind", not only to his costars but to everyone. The Get Out actor hoped Perry's memory would help people open their hearts to those struggling with the same addiction he struggled to keep in control. He concluded, "I'm so grateful that I had the opportunity to work with Matt, to spend some precious time with him, and most of all, to be his friend."
FRIENDS cast on their co-star's death
In a statement given to People Magazine, Lisa Kudrow, Matt LeBlanc, Jennifer Aniston, Courteney Cox, and David Schwimmer said, "We are all so utterly devastated by the loss of Matthew. We were more than just cast mates. We are a family" They explained they needed to take a few moments to grieve the unimaginable loss, and that with time they'll say more when they can.
 Friends cast express being 'utterly devastated' in joint statement amid Matthew Perry's tragic demise
---