NAACP warns people of color against traveling to Florida
The NAACP issued a travel advisory for Florida on Saturday regarding Republican Gov. Ron DeSantis' "aggressive attempts to erase black history and restrict diversity, equity and inclusion programs" at schools in state, the organization said in a statement.
"Florida is openly hostile to African Americans, people of color, and LGBTQ+ people," the NAACP said. "Before you travel to Florida, please understand that the State of Florida devalues ​​and marginalizes the contributions and challenges faced by African Americans and other communities of color."
The notice comes after the DeSantis administration in January blocked the offer of an advanced placement course in African American studies at Florida high schools. In a letter to the College Board rejecting the course, the administration said, "As presented, the content of this course is inexplicably contrary to Florida law and grossly lacking in educational value."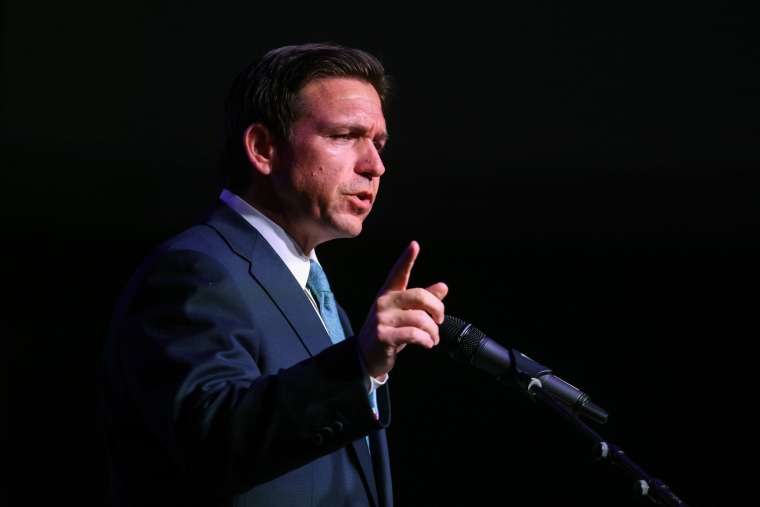 NAACP President and CEO Derrick Johnson said in a statement that "failing to teach an accurate depiction of the horrors and inequalities that black Americans have faced and continue to face is a disservice to students. and a dereliction of duty to all".
Under DeSantis, "the state of Florida has become hostile to black Americans and in direct conflict with the democratic ideals upon which our union was founded," Johnson added.
The College Board, a nonprofit that oversees the AP program nationwide, decided to revise its framework for the program after state officials said they rejected it due to six areas of concern – "Black Queer Studies", "Intersectionality", "Movement for Black Lives", "Black Feminist Literary Thought", "The Reparations Movement" and "Black Struggle in the 21st Century" – and for his works by Kimberlé W. Crenshaw, bell hooks, Angela Davis and other black authors.
Although the College Board and many academic experts consulted on the course framework insisted that they would not bow to political pressure and that the revisions were long overdue, the changes made concessions that directly address concerns. conservatives. The revised curriculum removed the names of several black authors identified as problematic by Florida officials, significantly revised sections on intersectionality, and deleted a section on the Movement for Black Lives.
The NAACP travel advisory for Florida was originally proposed to the board by the organization's Florida State Conference, which voted unanimously in favor in March.
DeSantis, who is expected to launch a presidential campaign soon in 2024, has made education and other social issues a top priority of his administration. Last year, he signed into law a law dubbed the "Stop WOKE Law," which restricts how race and gender are discussed in classrooms.
DeSantis' office and the NAACP did not immediately respond to requests for comment on the travel advisory.
The Missouri Chapter of the NAACP issued an advisory in 2017, urging black people "to travel with extreme CAUTION" because "crimes based on race, sex, and color have a long history" in the state. The notice came three years after the killing of black teenager Michael Brown by a white police officer sparked days of unrest in Ferguson.
---