NYC Mayor Eric Adams defends role in Turkish consulate project
New York City Mayor Eric Adams defended his role in the new Turkish consulate building project on Sunday amid reports that he pressured the city to approve the building despite safety concerns.
Shortly after winning the Democratic mayoral primary in 2021, Adams, then Brooklyn's borough president, reached out to Daniel Nigro, the New York City fire commissioner at the time, encouraging him to let Turkish government officials use the building, which had not yet opened because fire department officials had refused to sign off on the safety of its occupancy, sources told The New York Times.
NBC News has not independently verified the Times report.
Adams said in a statement Sunday via campaign spokesperson Evan Thies that part of his role as Brooklyn borough president was to "notify government agencies of issues on behalf of constituents and constituencies."
"I have not been accused of wrongdoing and I will continue to cooperate with investigators," he said.
City Hall Chief Counsel Lisa Zornberg said in a statement Sunday that Adams and her team are cooperating with investigators.
"We hope that investigators will continue to cooperate with us and reprimand any federal officer who has improperly leaked details about this investigation," Zornberg said, "as such conduct could prejudice the public and undermines the integrity of our law enforcement process."
The examination is part of an ongoing campaign fundraising investigation that led FBI agents to seize multiple electronic devices from Adams earlier this week.
The mayor's team said this week that it had willingly alerted authorities involved in the federal investigation to someone who "acted improperly." And at a news conference this week, Adams said he would be "shocked" if investigators find that his campaign had coordinated illegal behavior.
Adams' text exchanges with Nigro and Turkish Consul General Reyhan Özgür from September 2021 suggested the mayor may have helped speed up the opening of the Turkish government's new building, sources told the New York Post. But they said the texts did not appear to show criminal activity.
Özgür had asked Adams if he could help the building receive a "temporary certificate of occupancy" from the city's fire department, according to the sources' descriptions of the text messages, and Adams then asked Nigro to look into it — but didn't instruct him to do anything in particular.
NBC News has not independently verified the Post report.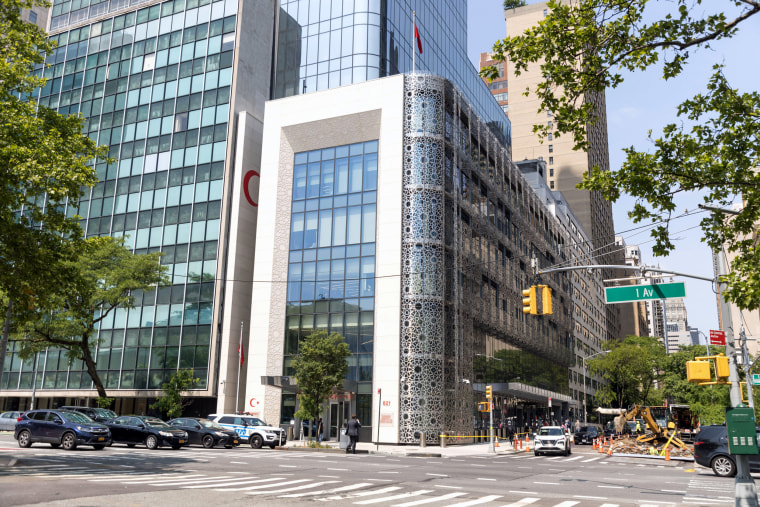 NBC New York reported earlier this month that Adams had raised more than $2 million for his re-election campaign in 2025. Adams, formerly a New York Police Department captain, had campaigned as a tough-on-crime Democrat who would increase the city's police staffing and funding.
In July, six people were charged in an alleged scheme to divert tens of thousands of dollars to Adams' campaign through straw donors, or people whose names were used to subvert individual donation limits. Two pleaded guilty.
The allegations, filed in state court, did not implicate Adams, and his representatives have said he did not have knowledge of the alleged scheme.
---