Paul Pelosi attack suspect surprisingly takes the stand to testify in his own defense
SAN FRANCISCO — The man who broke into former House Speaker Nancy Pelosi's home last year unexpectedly testified in his own defense Tuesday, delivering rambling explanations for the hammer attack on her husband — an act he said he now regrets because they had "a good rapport."
Defense lawyers for suspect David DePape have already conceded their client broke into the Pelosi home in Pacific Heights on Oct. 28, 2022, and hit Paul Pelosi with a hammer.
DePape has pleaded not guilty to attempted kidnapping of a federal official and assault on the immediate family member of a federal official.
The defense claims DePape never intended to harm either Nancy or Paul Pelosi. After breaking into the home and jarring Paul Pelosi out of bed, DePape said he felt comfortable around the former speaker's husband.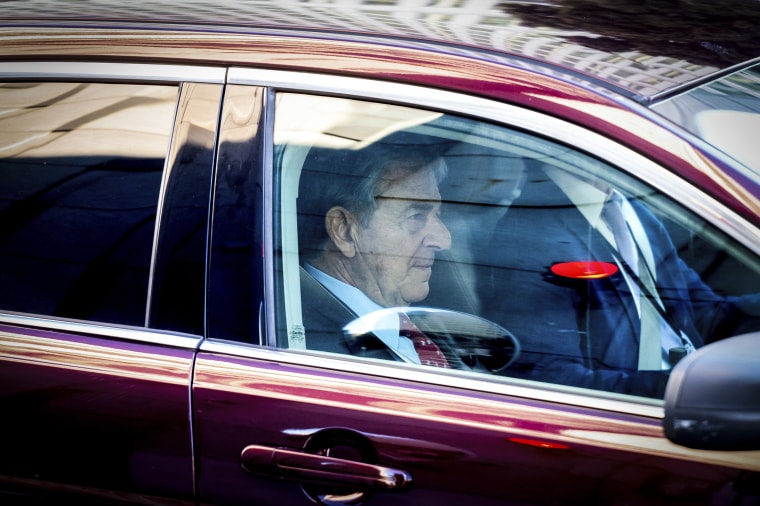 "We kinda had a good rapport going," DePape testified. "He was an amiable gentleman. We had a good rapport going and I kinda trusted him."
When officers arrived, DePape said he hit Pelosi once, though police body camera footage showed three strikes.
Defense attorney Angela Chuang asked her client why he hit Paul Pelosi.
"To get to my other targets," DePape testified, adding "I felt really bad for him because we had a good rapport and Paul was never a target."
The defense has said DePape's plans were to use Nancy and Paul Pelosi to lure a person the government has labeled "Target 1."
That person has been identified as Bay Area scholar and University of Michigan professor Gayle Rubin, a leading academic in feminist theory and queer studies.
This is a developing story. Please check back for updates.
Chris Young reported from San Francisco and David K. Li from New York City.
---