Police search for rider accused of punching nonbinary person on NYC subway
New York City police are searching for an unidentified individual who was recorded harassing a nonbinary person and allegedly punched them on a Manhattan subway. 
Hunter Greer, 27, who uses gender-neutral pronouns, said they were attacked Sunday night by two people sitting next to them on the 1 train. Greer said the attack began after they accidentally bumped their elbow against one of the people. That person then stood up and began verbally harassing Greer, at one point using a homophobic slur.
"They were continuing to yell slurs at me, and she threatened to break my nose if I didn't get the f—  off the train. At that point, they were determined to kick me off the train," Greer said in an interview with NBC News.
A video Greer recorded and shared with NBC News shows one of the people approaching them before kicking Greer's phone out of their hands. Greer is also heard yelling expletives in return.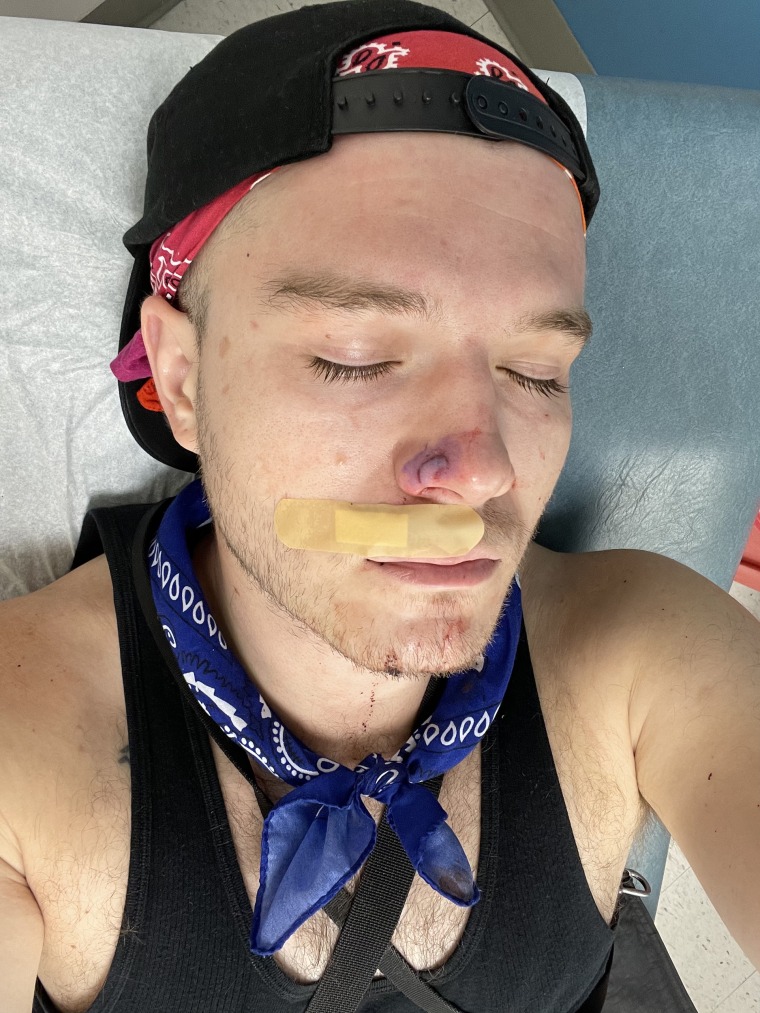 "I was literally doing nothing. So I just stayed in my seat. I was like, listen, y'all can move, y'all can do whatever. But I didn't do anything to you, and leave me alone," Greer said. 
Greer said the couple harassed them for multiple stops before one of the people punched them in the face and pushed them off the train car at the 116th Street stop near Columbia University. The couple then fled to a different subway car, Greer said. 
"Like, if it can happen when I'm just sitting down on a train and quietly reading a book because someone decides that I'm queer, then it'll happen," Greer said, adding that they were wearing an Apple Watch with a rainbow wristband during the attack. New York City police did not respond to a question about whether the incident is being investigated as a hate crime.
Greer said they noticed a significant amount of blood on their face after they were pushed out of the train car. They received assistance from a bystander who happened to have an ice pack while other people alerted officers at the station. They were then taken by Emergency Medical Services to a hospital, where they were treated for a fractured nose and cuts on their nose and mouth.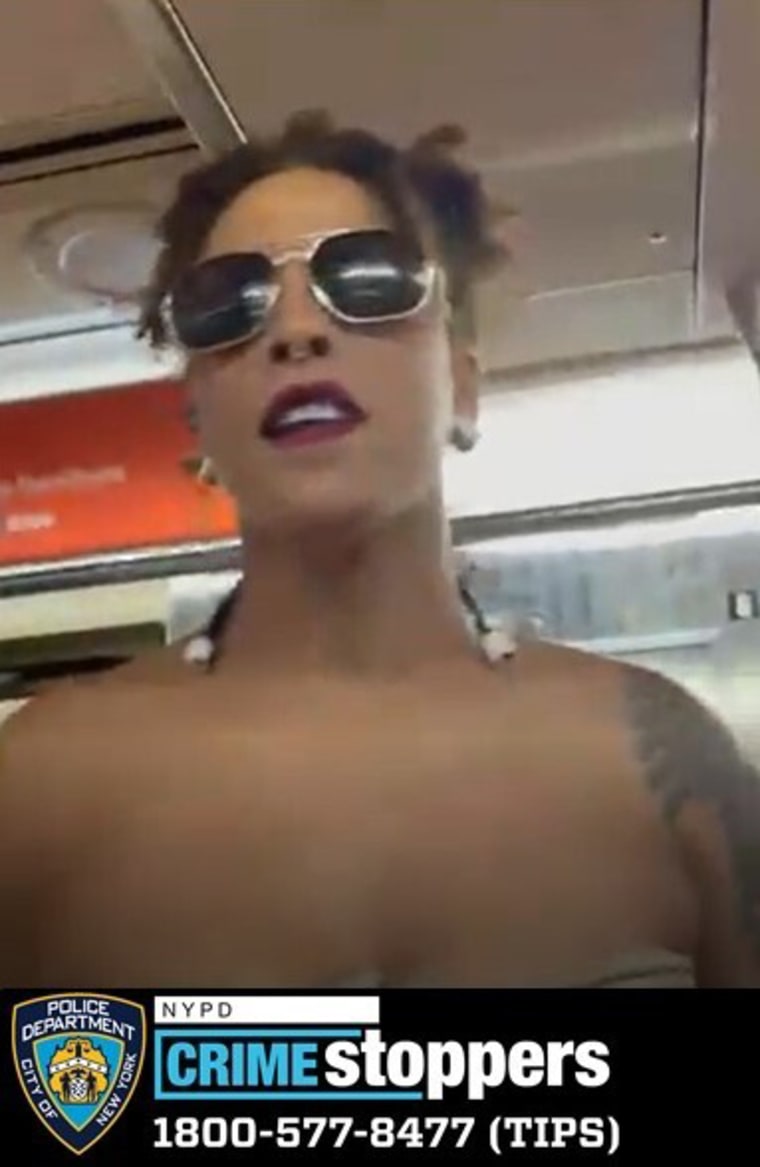 Asked whether they are searching for both people who Greer says harassed them, police confirmed only that they are searching for the person seen in the video. The police department is asking for the public's assistance in identifying that person. 
Greer, who has lived in New York City for over five years, said they are in disbelief that this happened to them. 
"I would think it's such a safe place," Greer said, adding that they plan to press charges against both people if they are identified. 
It is the latest of several attacks against LGBTQ people, establishments and symbols in New York City over the past year. The NYPD Hate Crimes Dashboard reported 45 hate crimes based on sexual orientation from January to June.
---