'Saving Private Ryan' actor Tom Sizemore dies at 61
Hollywood tough guy Tom Sizemore, who won acclaim for 'Saving Private Ryan' before his career took a turn for the worse amid drug addiction and domestic violence allegations, died on Friday, his manager said.
He was 61 years old.
Sizemore died in his sleep at St. Joseph's Hospital in Burbank, his director Charles Lago said in a statement Friday.
Sizemore's brother, Paul, and Sizemore's 17-year-old twins, Jayden and Jagger, were by his side, Lago said. Paul Sizemore called his older brother "larger than life".
"He influenced my life more than anyone I know. He was talented, loving, generous and could entertain you endlessly with his wit and storytelling ability," Paul Sizemore said in a statement. "I am devastated he is gone and I will always miss him"
Sizemore collapsed at his Los Angeles home after suffering a brain aneurysm on February 18 and doctors were never able to revive him. Earlier this week, doctors informed his family that there was no more hope and recommended an end-of-life decision.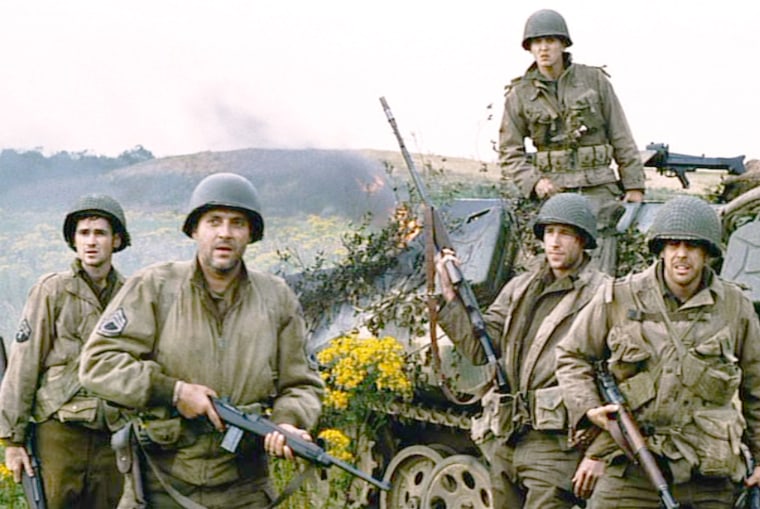 The veteran actor is best known for playing Sgt. Mike Horvath in "Saving Private Ryan," which came out in 1998 and won five Oscars. The film won Steven Spielberg the Best Director award.
Sizemore and fellow onscreen "Ryan" were nominated for Outstanding Performance by a Cast at the Screen Actors Guild Awards.
He was also in "Black Hawk Down", "Strange Days", "Heat" and other films.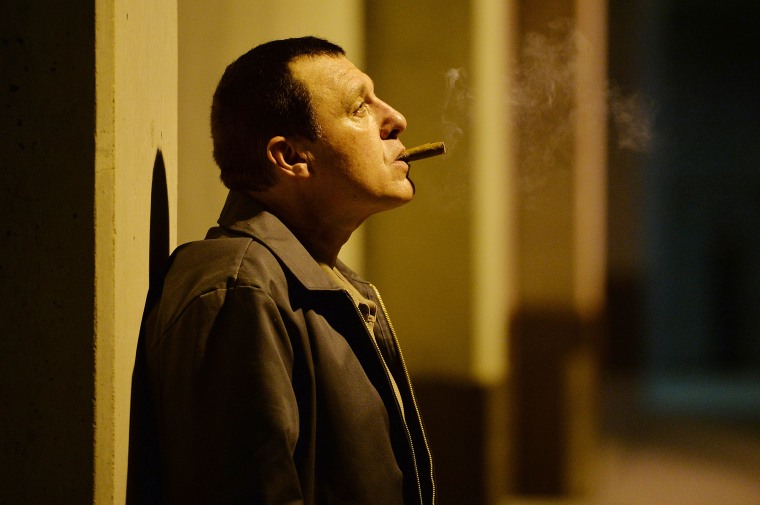 In recent years, Sizemore's headlines have most often related to drug addiction and domestic violence allegations.
In a 2005 interview with "Dateline" correspondent Keith Morrison, Sizemore said there was a direct correlation between living a sober life and his once-booming career.
When asked when was his longest clean streak, he replied, "Did drugs at all? From 1995 to 2001. It's no coincidence, those were the most prolific years, and my career was building."
"My poor judgment, drug abuse. I take full responsibility for that," Sizemore said.
"I wish I hadn't. I couldn't believe this was happening to me. It's as simple as that. I don't want to die. Already my mum hasn't slept in three years. "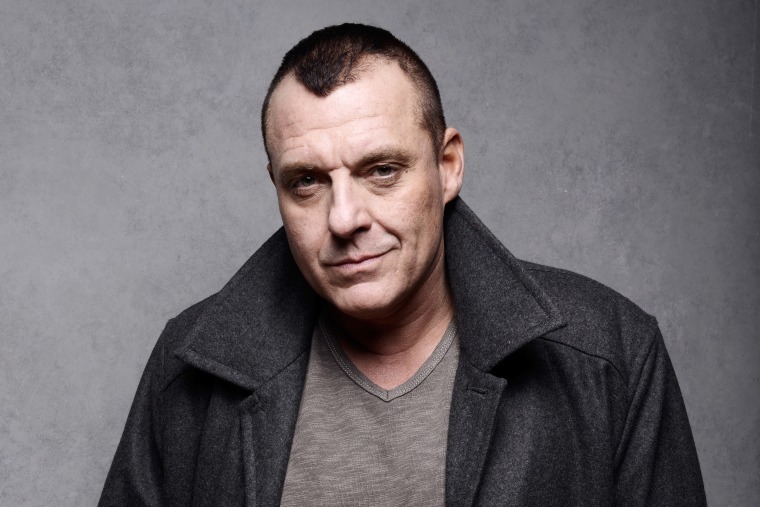 The lowest moments of his public life came during a year-long criminal case in Los Angeles County when he was accused of beating his then-girlfriend, the former madam of Hollywood Heidi Fleiss.
He was convicted in 2003 of beating and threatening Fleiss and sentenced to six months in prison. Sizemore in 2005 insisted he didn't hit her.
Even after Fleiss' conviction, he continued his run-ins with the law related to drugs.
A judge jailed Sizemore in 2005 for violating probation after he allegedly failed drug tests and even attempted to use a fake penis to falsely urinate.
He was arrested outside a hotel in Bakersfield, California in 2007 for possession of methamphetamine.
All of these run-ins with the law took their toll on Sizemore's family, especially his mother and father, the actor said in 2005.
Thomas Edward Sizemore Jr. was born on November 29, 1961 in Detroit to Judith Sizemore, a civil servant, and Thomas Sizemore Sr., a lawyer.
He studied acting at Wayne State University before earning one of his first major Hollywood screen credits in the critically acclaimed 1989 Vietnam War film, "Born on the Fourth of July." , directed by Oliver Stone.
Sizemore teamed up with Stone five years later in "Natural Born Killers".
Hollywood success opened the door to a relentless flow of alcohol and drugs, which Sizemore said he abused despite the best efforts of his friends, such as actor Robert DeNiro and director Michael Mann, to keep him sober.
From the red carpet of "Saving Private Ryan," Sizemore would end up with another much less successful screen credit, the VH1 reality show "Celebrity Rehab."
"I am very, very sorry for the people I misled, which is a euphemism for 'lying'. Robert De Niro and Michael Mann in particular, (for) taking a great interest in me as a man and as a performer and as a person with a disease and I've been to rehab many times," he told The Associated Press in 2013.
"I'm very, very sorry for the people I hurt, especially my dad."
In addition to his twin sons and brother, Sizemore is survived by his ex-wife Maeve Quinlan and former girlfriend Janelle McIntire, who gave birth to Jagger and Jayden Sizemore.
Quinlan in Friday's statement said his heart was with Tom Sizemore and his family.
"Especially my thoughts and prayers are with Tom's two sons, Jayden and Jagger. May God hold you both in the palm of his hand, give you strength and bless you all the days of your life," she said.
A private cremation service will be held and a larger celebration of the life event will be scheduled in a few weeks, Lago said.
"The Sizemore family has been heartened by the hundreds of messages of support and love shown to their son, brother and father," said Lago, who called Sizemore a personal friend and mentor.
---