Selena Gomez wows with mesmerizing monokini mirror selfie -Take a PEEK
Selena Gomez recently released a new track Single Soon, and it sure is garnering all the praise from her fans. And what is interesting is that the singer has been pretty active on her Instagram throughout. From being spotted at Beyonce and Taylor Swift's concert to promoting Rare Beauty through her stories, Selena sure is on top of her social media game. This time around, Selena Gomez took to her Instagram to share a new monokini selfie. Here is everything you need to know about her new look.
Selena Gomez stuns in new selfie
As mentioned, singer Selena Gomez has been pretty active on her social media ever since the announcement of her new track. And now that Single Soon is out on YouTube and other platforms, she is back to posting random glimpses from her life. In her latest story, the singer took to her dressing mirror to flaunt a black monokini. We could see quite a few Rare Beauty products lined up. Selena also rocked a sleek black hairdo.
This comes after she had already posted two stories of herself. One of the two was a selfie and the other one was another mirror selfie in an all-black look.
You can check out all two of the stories right here.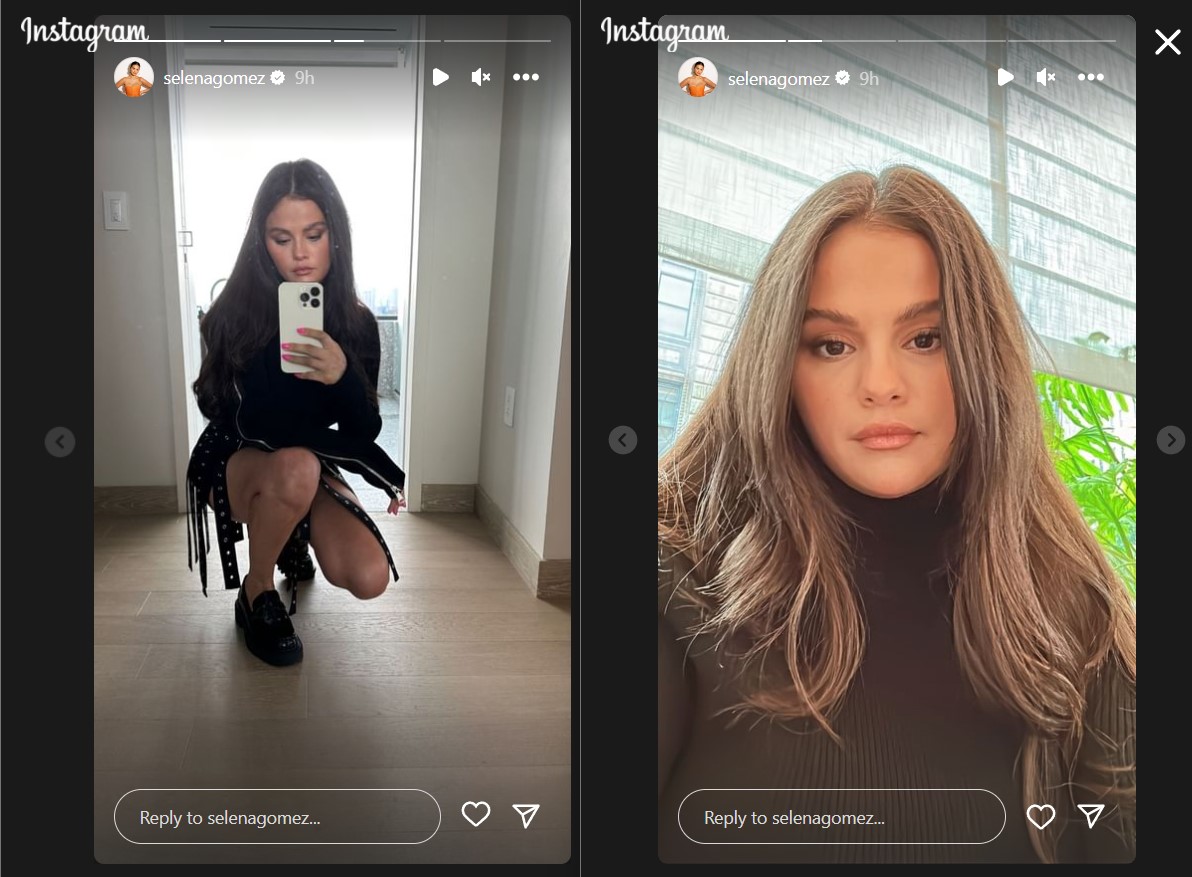 Selena's track release alongside Miley
In other news, Selena and Miley released their new songs, Single Soon, and Used to be Young on the same day. While talking to PopCrush Nights host Donny Meacham, Gomez shared how she found out that they'd double-booked and what her response was to the news. "It was probably a few months ago, so then it was like, 'Awesome,'" Gomez explained. "We're both so supportive of each other, I love her so much. It wasn't like, 'Oh, we must change it,' we should embrace it and make it a moment," reports Elle.
This only confirmed that both the singers knew that their singles were coming out on the same day and they went with the decision anyway. And instead of changing anything, they ended up making it a moment for each other.
All updates from the world of pop culture will be mentioned right here. Thus, keep an eye on Pinkvilla.
 'I think it's dangerous for sure': When Selena Gomez shared her thoughts on devastating effects of social media
---