'She went back to being the boss': When John Krasinski revealed he and Emily Blunt kept their marriage strong on the set of their USD 274 million movie
John Krasinski was going through a range of feelings. Krasinski, who directed, co-wrote, and acted in the horror film A Quiet Place in 2018, revealed in an interview how he and Emily Blunt worked on their first movie together like it was a marriage and kept it brutally honest. He was beaming with pride as he made introductions moments before the film's premiere. Soon after, he started crying as he introduced his co-stars at the AMC Lincoln Square theater in New York City in 2018: Emily Blunt, who is also Krasinski's wife, Noah Jupe, and deaf actress Millicent Simmonds.
 When Emily Blunt sent John Krasinski to a 'quite place' while talking to Oppenheimer co-star Robert Downey Jr
John Krasinski revealed how he and Emily Blunt collaborated on their movie
In a 2018 interview, he told Vanity Fair, "This is actually taking place! Wonderful, I just passed out. In front of a large audience that included Blake Lively, Ryan Reynolds, Justin Theroux, Stanley Tucci, and Rob Marshall, who had also directed Emily Blunt in Mary Poppins Returns, I have no idea what I'm about to say. I cannot express to you how important this movie is to me. I adore the fact that fear is being expressed. However, for me, it's all about the family and a metaphor for what it means to be a parent and the lengths you would go to protect your children."
He described the perks of working alongside his wife to Vanity Fair on the red carpet, saying, "The biggest benefit is the support system. She would stay for the scene she wasn't in while I cried every day. She would have amazing suggestions and observations regarding the shooting script and color performances. She is simply the most encouraging person to be around."
Blunt initially had no plans to be in the movie. She was a little afraid to film a movie with her spouse of eight years, despite the fact that she adored the story.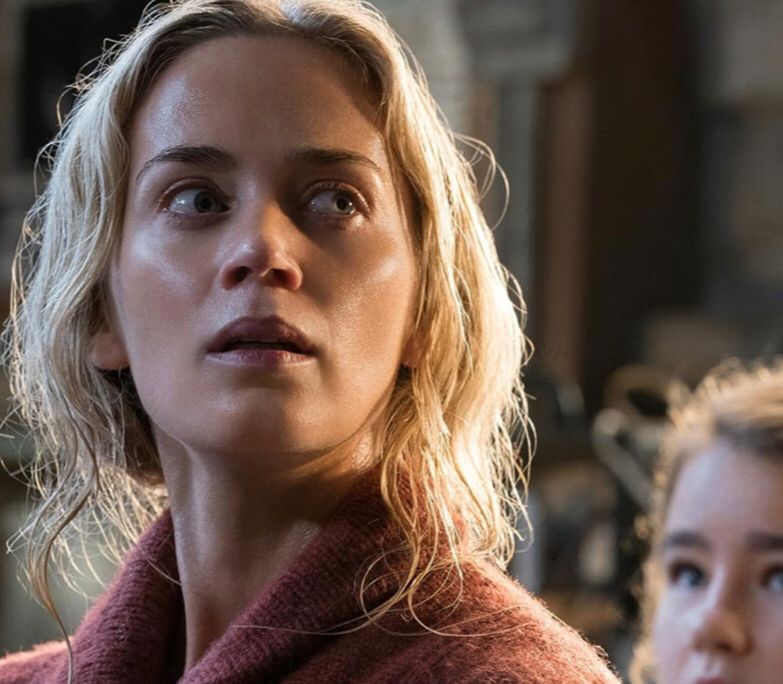 Emily Blunt revealed at the premiere, "The moment we began, it was terrifying. You never know what will occur or whether your two processes will mesh. Some individuals said, 'You're going to be divorced by the end of it'. But we quickly realized how well we get along with one another. Beyond just being married, we learned new things about one another. We never actually interacted on a daily basis for work. The experience of working together and going home together is quite different. Together, we were really in the middle of it, and it has strengthened our relationship. He is an amazing director, highly collaborative, impulsive, and confident."
Before the film's 36-day fall production, Krasinski claimed he and Blunt had extensive dinner chats where they went over every shot. The two agreed to be open and honest with each other about their working approaches in order to preserve a healthy and respectful relationship on set. He said, "Let's be as honest with the movie as we are with our marriage, and let's simply talk about anything I suggested as the key to [our collaboration]. Let's chat now so we don't have to do it on set if there are any issues you have or anything you want to change. Since she wanted to do one thing and I wanted her to do another, we simply walked through the intensity and what it would be like. She is the best there is."
When Blunt's character was sitting in a bathtub just before giving birth, which was the most frightening scene in the movie, Krasinski didn't need to give her any comments. Despite the agonizing labor pains, she must remain silent, or the monster that materializes in the hallway just outside the restroom will murder her.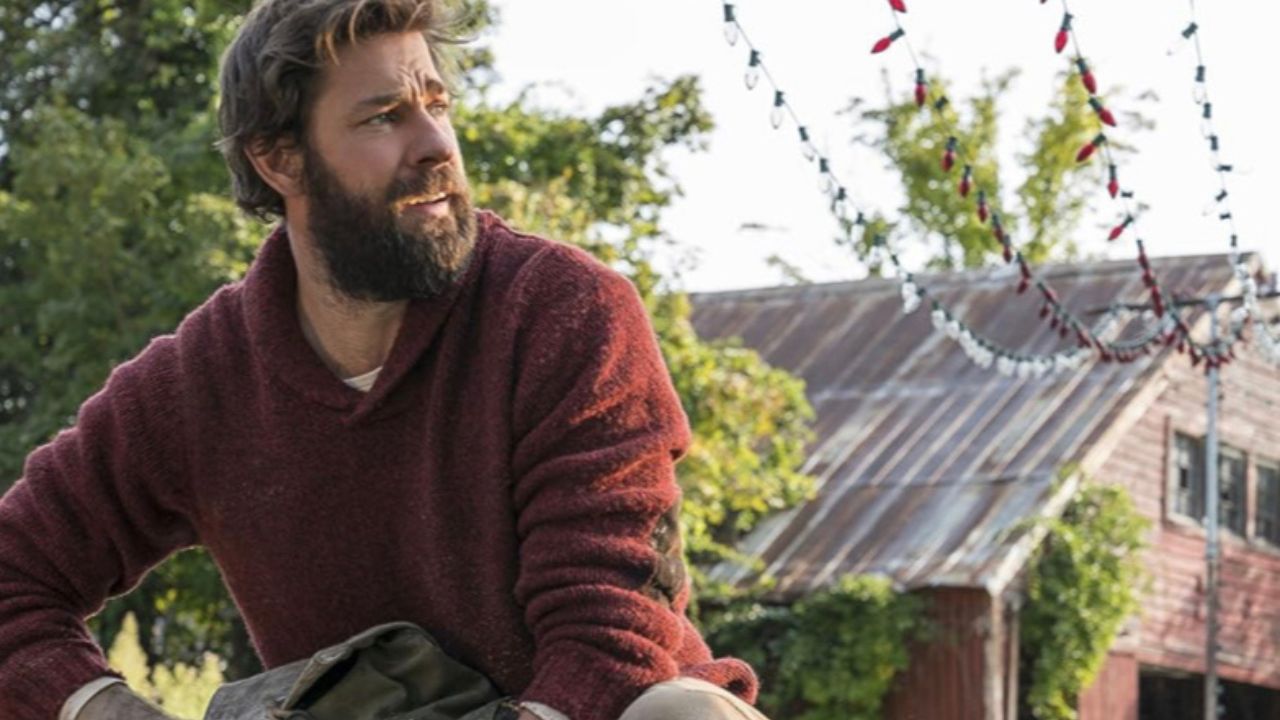 Talking about the scene, Emily Blunt's husband revealed, "Out of the two of us, she is the only one who has actually gone through it. My solution was to let her carry it out, he replied with a smile. No guidance is required!"
Krasinski doesn't intend to continue being in charge, even after gaining experience doing so. He said, "She's always in charge, and I knew that, he continued. " She is listed as the boss in the manual. Fortunately, she let me take charge before she took over again once we got home."
What was John Krasinski and Emily Blunt's movie about?
The story of a couple (Krasinski and Blunt) and their young children (Simmonds and Jupe) striving to survive in a post-apocalyptic world full of mystery creatures that hunt by sound, where the slightest noise prompts the monsters to viciously attack, was the focus of the movie A Quiet Place, which was released in theaters on April 6, 2018.
The daughter was deaf, so the movie used sign language, and there were only approximately 90 lines of spoken dialogue, most of which were whispered, which added another level of dread to the already terrifying concept. Following the 2016 independent comedy The Hollars and the 2009 drama Brief Interviews With Hideous Men, Krasinski's third feature film as a filmmaker has received overwhelmingly positive reviews from critics. Krasinski's debut studio film, A Quiet Place, also marks his first work in which he co-stars with his wife, Emiy Blunt.
Meanwhile, Emily Blunt was last seen in Christopher Nolan's Oppenheimer, which was a huge success. John Krasinsky is currently working on his upcoming projects, the Quiet Place sequels, which are set to release next year.
  'He's such a dork, isn't he?': When Emily Blunt shut down rumors on Ryan Gosling entering USD 378 million MCU franchise
---