Stranger Things season 5 will start filming soon? David Harbor reveals the details
Stranger Things, which has created a worldwide buzz with its intriguing storyline and talented cast, will be the highlight of the season when it hits Netflix with a new season. The Stranger Things craze extends to influencers and fans who are recreating the iconic scene from the series on reel form and taking it to another level on social media.
If you haven't watched Stranger Things, you've been missing out on the best series streaming on Netflix. When the fourth season took hold of the audience, they wondered what would happen next and how the fifth season would sequel the concluding part of the fourth season clip. Then, in response, David Harbor revealed details about the upcoming Stranger Things filming. Just the headline makes the audience jump with excitement instead of wondering what effect it will have.
While there's a long time frame involved, here are the juicy details of what Season 5 is all about.
Also read: David Harbor reacts to Noah Schnapp's exit from Stranger Things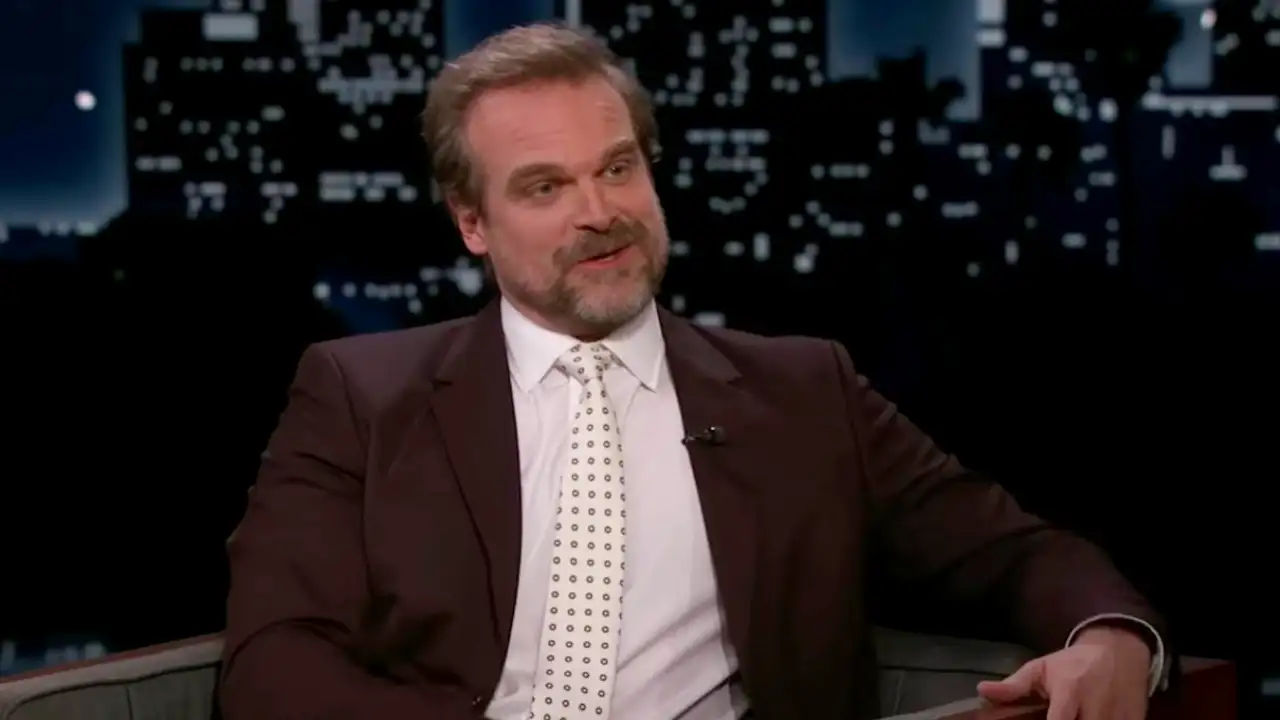 Stranger Things season 5 will be the end of the series?
David Harbor, who plays Detective Jim Hopper in the series, revealed how he felt about the final episodes of the series, stating that although they are bittersweet, he believes "it's time to end them".
Quoted by David Harbor
"We're walking into Season 5. I've got two more months to train. We started shooting that in June, though, and that will be the last season."
He also mentioned that he did a lot of rehearsals for the fourth season. And his personality was in a certain situation. He also stated that this was intended to show him as a different person next season.
David Harbor gave an insight into the fifth season.
Although it's a relief to be reminded of Hopper's return to the States, Harbor didn't reveal much about the narrative. As the actor pointed out, his character's time in a Soviet prison during Season 4 is largely unchanged.
Hopper's reunion with Joyce (Winona Ryder) and Eleven, his adopted daughter, was a highlight of Season 4, and will likely continue into the final episodes of the show.
Stranger Things has certainly garnered a huge fan following, but with a heavy heart it came to the conclusion that Season 5 would be the end of Stranger Things. Although the release date has not been finalized, it is likely to be released in 2024. Although, there is a long time to wait to see Season 5 hit the screen. Until then, interest in Stranger Things should be high on the agenda for fans out there.
Also read: Noah Schnapp comes out as gay; 6 things to know about the Stranger Things star
---