Taylor Swift and Travis Kelce enjoys 'low-key date night'; Insider spills DEETS
Taylor Swift recently resumed her Eras Tour juggernaut in Argentina, South America recently. Swift had been on a break after her American leg of the tour was complete, but that didn't mean she wasn't making headlines. Turns out even when the singer's on a break, the fans, and media just can't get enough of her, as she made news for her new fling with Travis Kelce. Many might've thought the two would get their time apart when she started her tour again, but a million miles can't keep the lovebirds away from each other.
Taylor Swift and Travis Kelce went on a date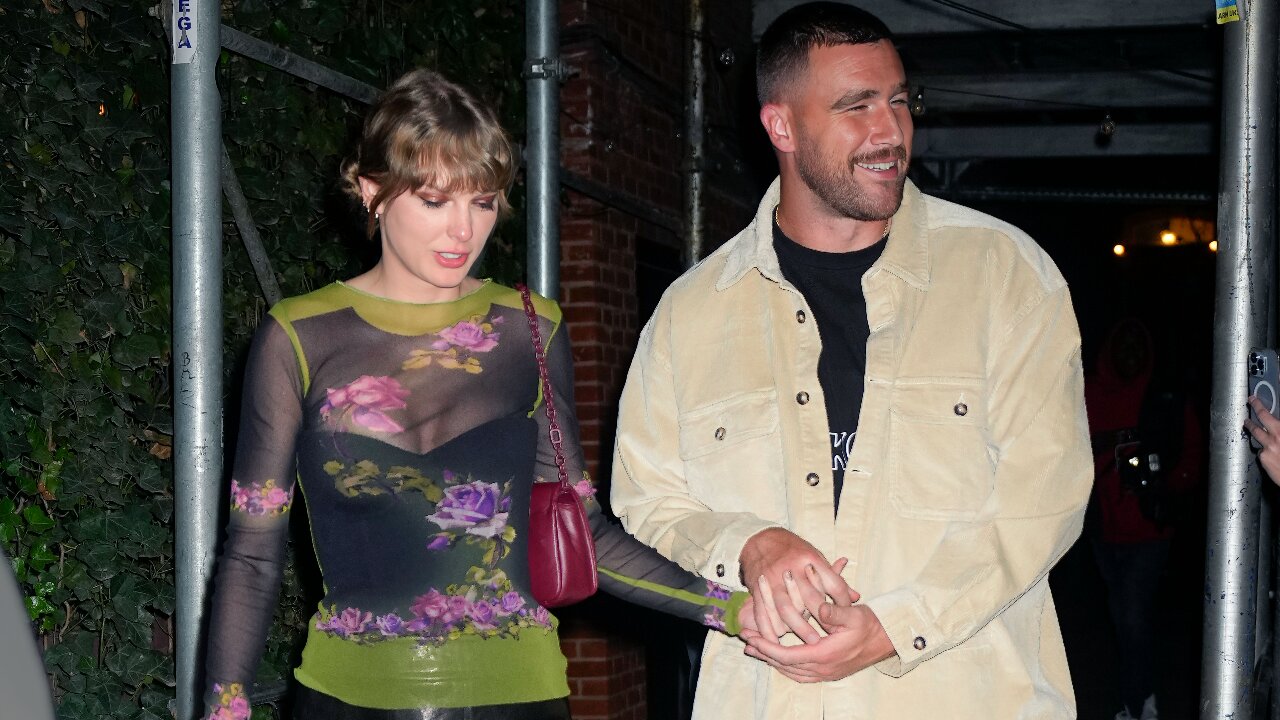 According to several reports, the duo grabbed dinner on Friday, November 10, just a day after Taylor Swift's concert in Buenos Aries was canceled due to bad weather. They allegedly visited the Four Seasons Hotel in the city, where they went on to book a private room at Elena. But interestingly enough the duo wasn't alone, with the Shake It Off singer's dad, Scott Kingsley Swift, joining the two. A source told People Magazine that they looked "so cute on their low-key date night," as well as they "they also left holding hands."
Unsurprisingly when the couple was spotted by the public, the crowd was excited. The insider said "The crowd in the restaurant briefly cheered as they walked out," adding, "Travis was beaming."
Taylor Swift had to postpone her show in Buenos Aries
The 33-year-old was all set to perform her second show on Friday, but because of heavy rain, this will unfortunately it had to be postponed. The Anti-Hero singer wrote on X, formerly known as Twitter, "I love a rain show but I'm never going to endanger my fans or my fellow performers and crew." She updated the fans, "We've rescheduled tonight's Buenos Aires show for Sunday due to the weather being so truly chaotic it would be unsafe to try and put on this concert." However, she was thankful that she'll get to stay in Argentina longer, saying, "Good news is I get to stay in Argentina longer!!"
Meanwhile, Taylor seemed to have made the best of the situation, giving her time to her blossoming new relationship instead.
 'I needed to grow up in many ways': When Taylor Swift opened up about her 'old version' while addressing lyrics of Look What You Made Me Do
---