'There were no fireworks for me': When Blake Lively recalled the night Ryan Reynolds fell for her
Blake Lively and Ryan Reynolds are Hollywood's 'it' couple. They are the real Ken and Barbie. The couple never fails to leave the world in awe of them, as they share impeccable compatibility and chemistry. Reynolds and Lively are straight out of a fairy tale. But how did they fall in love with each other? In a 2016 interview with Jess Cagle, Blake Lively recalled how Ryan Reynolds fell in love with her, as reported by People.
 Taylor Swift joins Blake Lively for dinner date in NYC after being spotted with Sophie Turner and Selena Gomez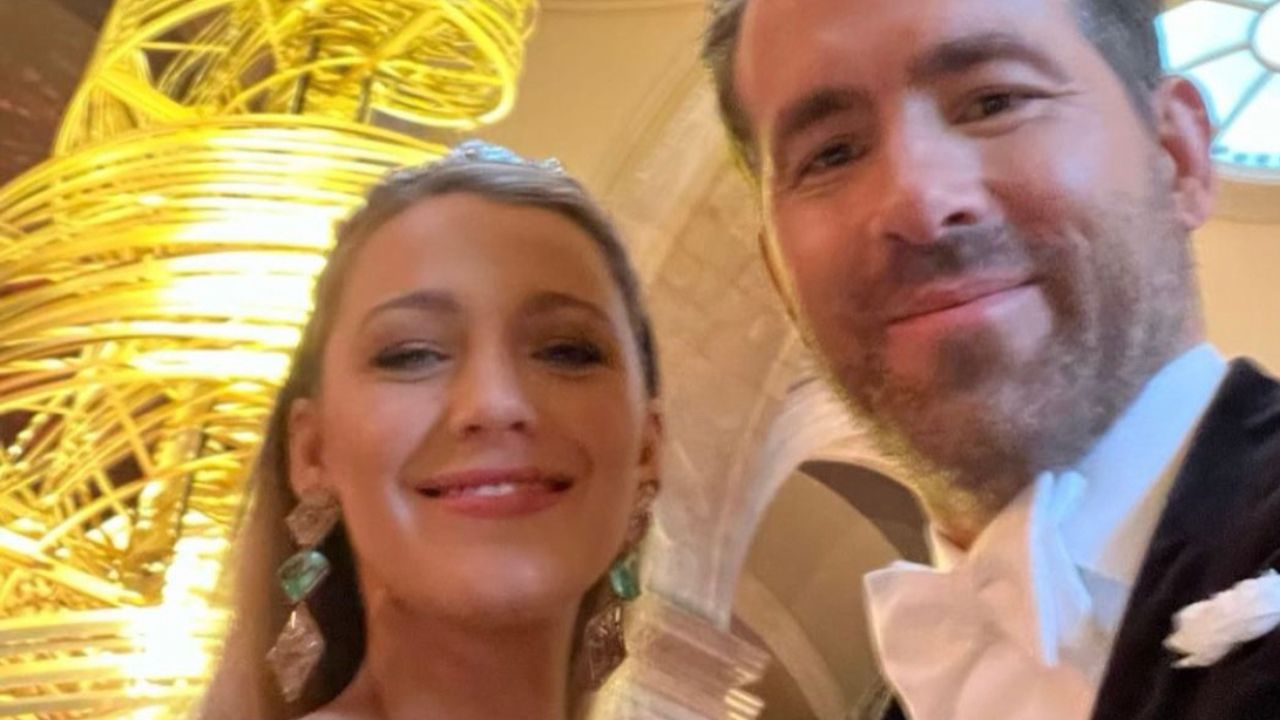 Blake Lively recalled how Ryan Reynolds fell in love with her
As reported by People, in a 2016 interview with Jess Cagle, Blake Lively spoke about how the Deadpool star fell in love with her. Jess Cagle told Lively that he had interviewed Reynolds before her, and he had told them that they were on an awkward first date and started dating until one after Green Lantern came out. Cagle told Lively that there were fireworks across the table.
To which Blake Lively replied, "Well, it went for him; there were no fireworks for him." Lively then laughed and said, "No, yeah, you know we were such good friends for so long and we got to know it when we both got to know each other as friends and we were still single and we were both trying to find each other's oh well oh would be good for you and we'd sit around like how do you know anyone and it didn't click for a good tear and a half and we were oh hey wait hold we could date."
Lively later revealed that Reynolds is her first friend. The Gossip Girl star continued, "But that's what I appreciate about our relationship: that he is really my friend first and foremost, and still, and you know, not just in our history but every day in life, he is my friend first, and I think that's the secret to happiness. I don't know the secret to happiness, but a secret of my happiness at least."
Blake Lively and Ryan Reynolds relationship
Their dynamic has changed from friends to lovers. The couple originally met on the set of Green Lantern in 2010, although dating rumors did not circulate until 2011. After a year of speculation, the pair decided to put them to rest by marrying in 2012, vowing to remain with one another through good and bad.
After that, the couple chose to establish a family in 2014, when they welcomed their first child, James, who is now nine years old. They chose to expand their family by having another child in 2016. The couple had another daughter, Inez, who is now seven years old. Meanwhile, the couple has welcomed two more bundles of joy into their family: Betty, born in 2019, and another baby this year, the name and gender of which are still unknown.
 Did you know the characters of Taylor Swift song Betty are based on THESE real life people?
---