'This is genuinely exciting for me…': When Ryan Reynolds revealed his hilarious reaction after watching Green Lantern for the first time in 10 years
Ryan Reynolds is an iconic actor famous for his wit, charm, and his red suit character, Deadpool. Reynolds is an amazing actor who gives his 100% to his roles and movies. But one movie that is special to him is Green Lantern, where he met his wife Blake Lively for the very first time and had a fairytale beginning. But Reynolds had a confession. In 2021, the Deadpool star revealed he had never seen his film Green Lantern until 10 years after its release. That's mind-blowing; not only did he see it for the first time, but he also had a hilarious reaction to it.
 'Next question here is from a Blake Lively from New York City…': When Ryan Reynolds crashed a Hugh Jackman interview
Ryan Reynolds saw the movie Green Lantern for the very first time
In 2021, Ryan Reynolds admitted that he had never seen Green Lantern. When the Deadpool star declared on Twitter (now X) that he was watching the superhero flop for the first time after starring in it with his now-wife Blake Lively almost ten years ago.
In his tweet, the actor said, "I only ever read my parts of the script, so this is genuinely exciting for me to watch. I swear I am drinking to my Grammy-winning friend an international ambassador of joy, @TaikaWaititi. Not to numb any pain I might be in."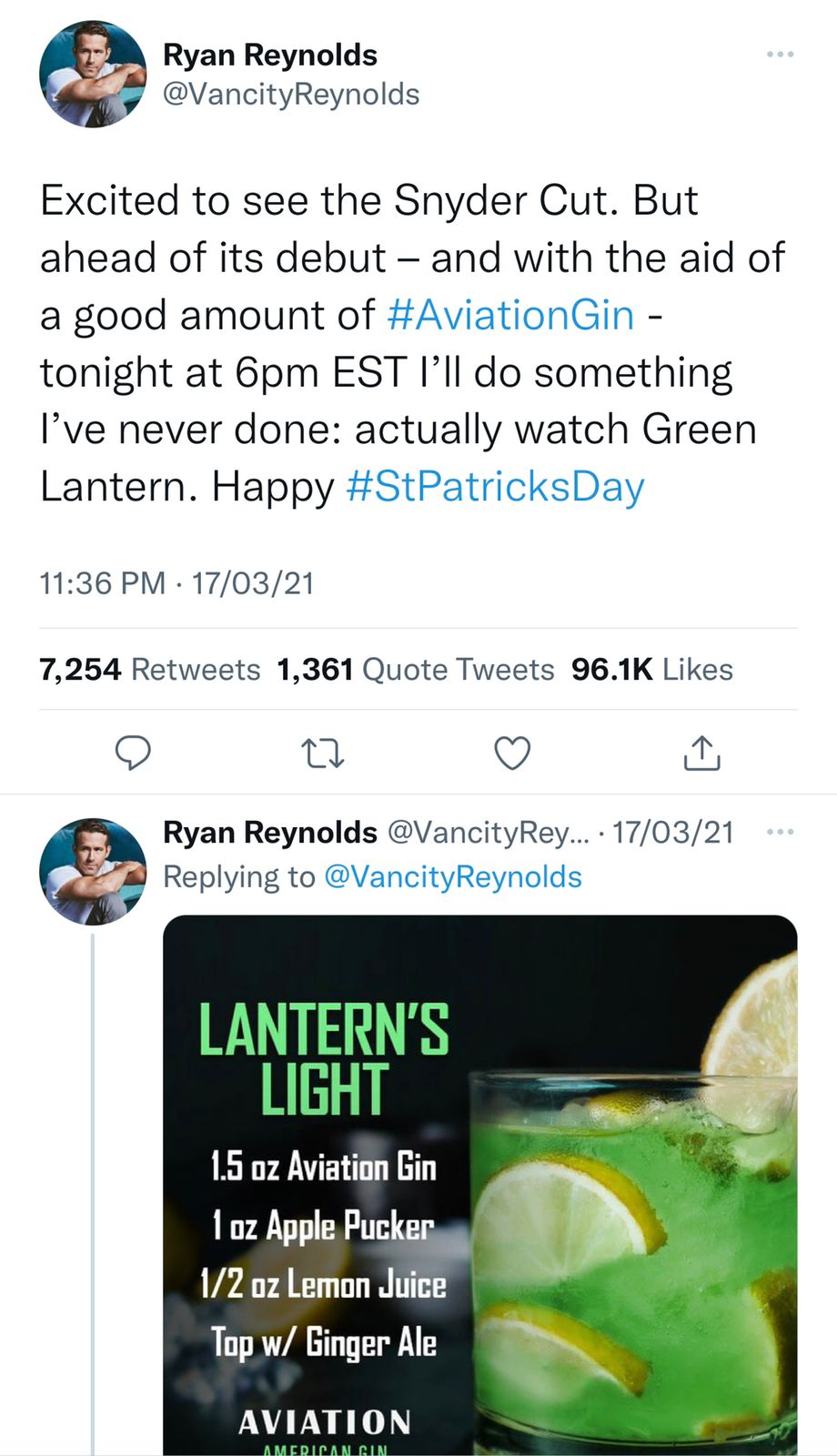 According to the actor, he chose to revisit his Green Lantern days before another superhero film, Zack Snyder's highly anticipated version of Justice League, which premiered on HBO Max Thursday. Reynolds tweeted, "Excited to see the Snyder Cut. But, in anticipation of its premiere, and with the help of a good amount of #AviationGin, tonight at 6 p.m. EST, I'll do something I've never done: actually watch Green Lantern."
Despite a superb cast that included Lively, Angela Bassett, and Geoffrey Rush, Green Lantern received mixed reviews. The Deadpool star further wrote, "It's apparently the only movie in existence that's not streaming anywhere, so you're SOL if you want to watch along. But I'm going to go deep."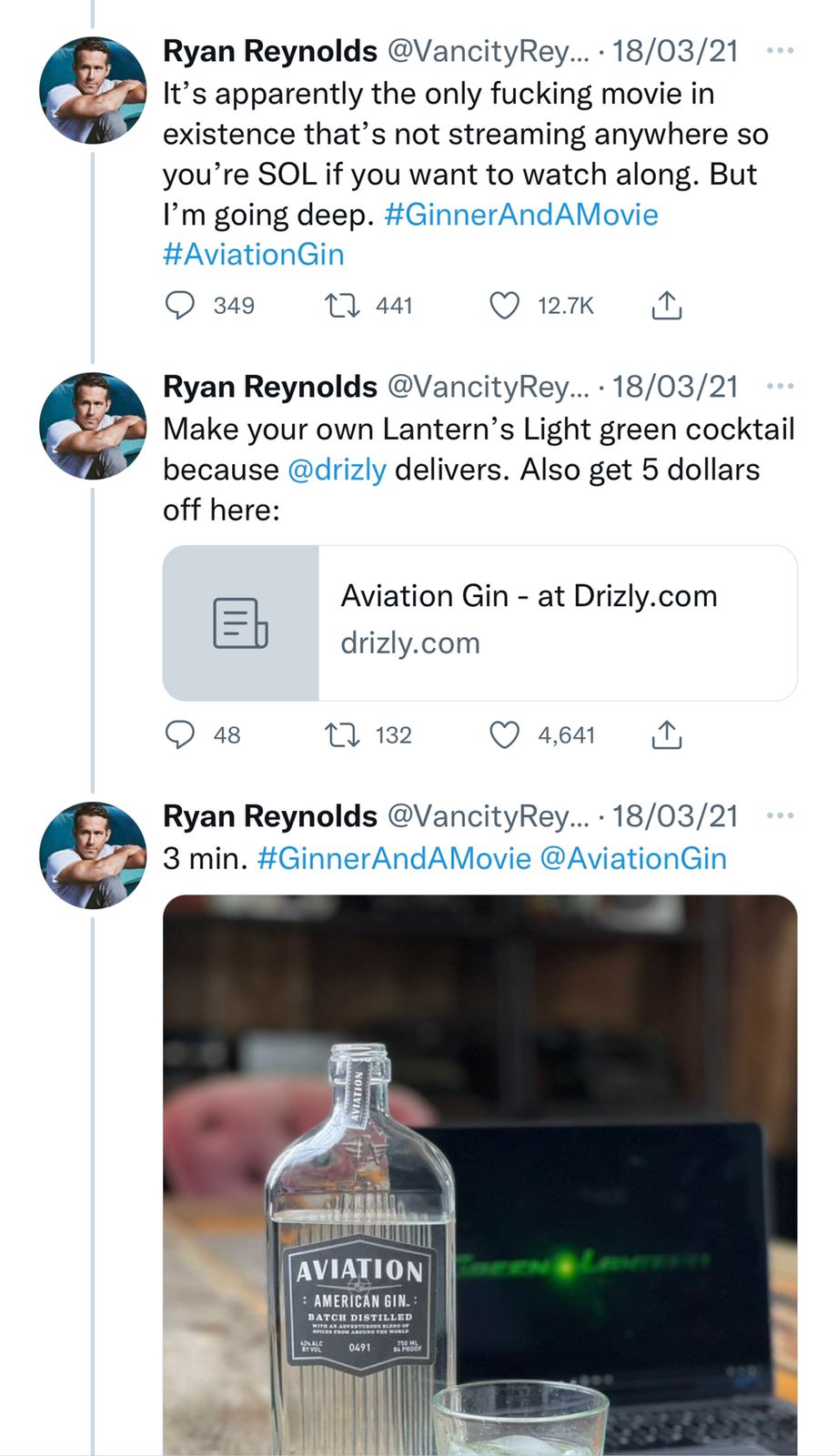 Reynolds then went on a trip down memory lane, complete with superhero onesies and extraterrestrial costumes. He remarked towards the start of his Twitter thread, "This protagonist seems reckless but likable." He joked at one point, "Hey, Blake Lively is in this movie!"
Reynolds and Lively met on the set of Green Lantern. The couple has been married since 2012 and has four children together. He also admired his character's passionate feelings, if perhaps not particularly creative ones.
He continued, "Oh boy. Tragic childhood flashback sequence involving the murder of a beloved parent. Designed to develop depth and hard-won empathy for our hero. This move was developed by Disney."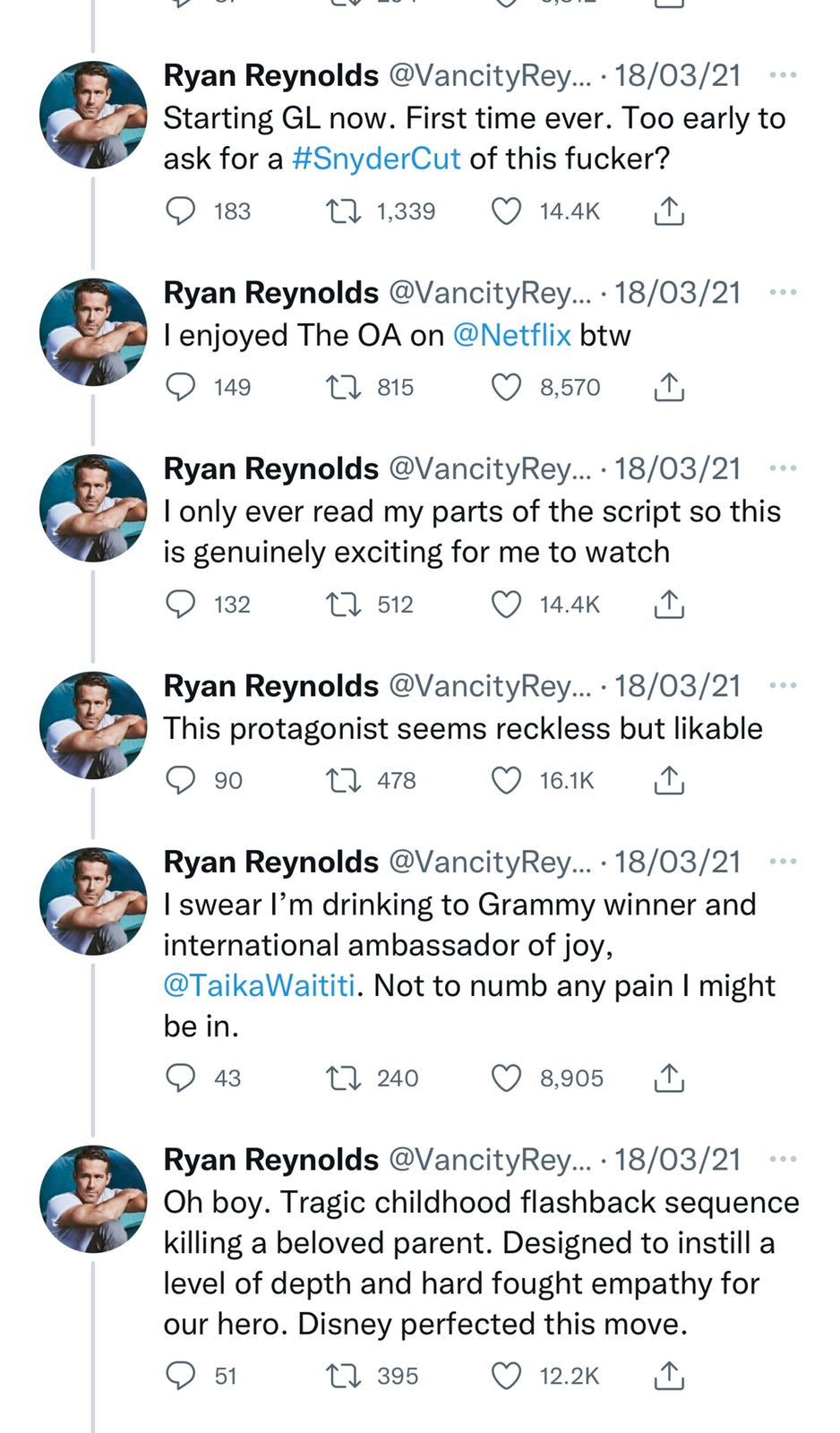 The actor also provided some amusing behind-the-scenes information. He tweeted, "Do you realize how strange it is to act while being attacked by invisible space energy?" However, after finishing the film, Reynolds stated that he appreciated it, especially with some booze in his system.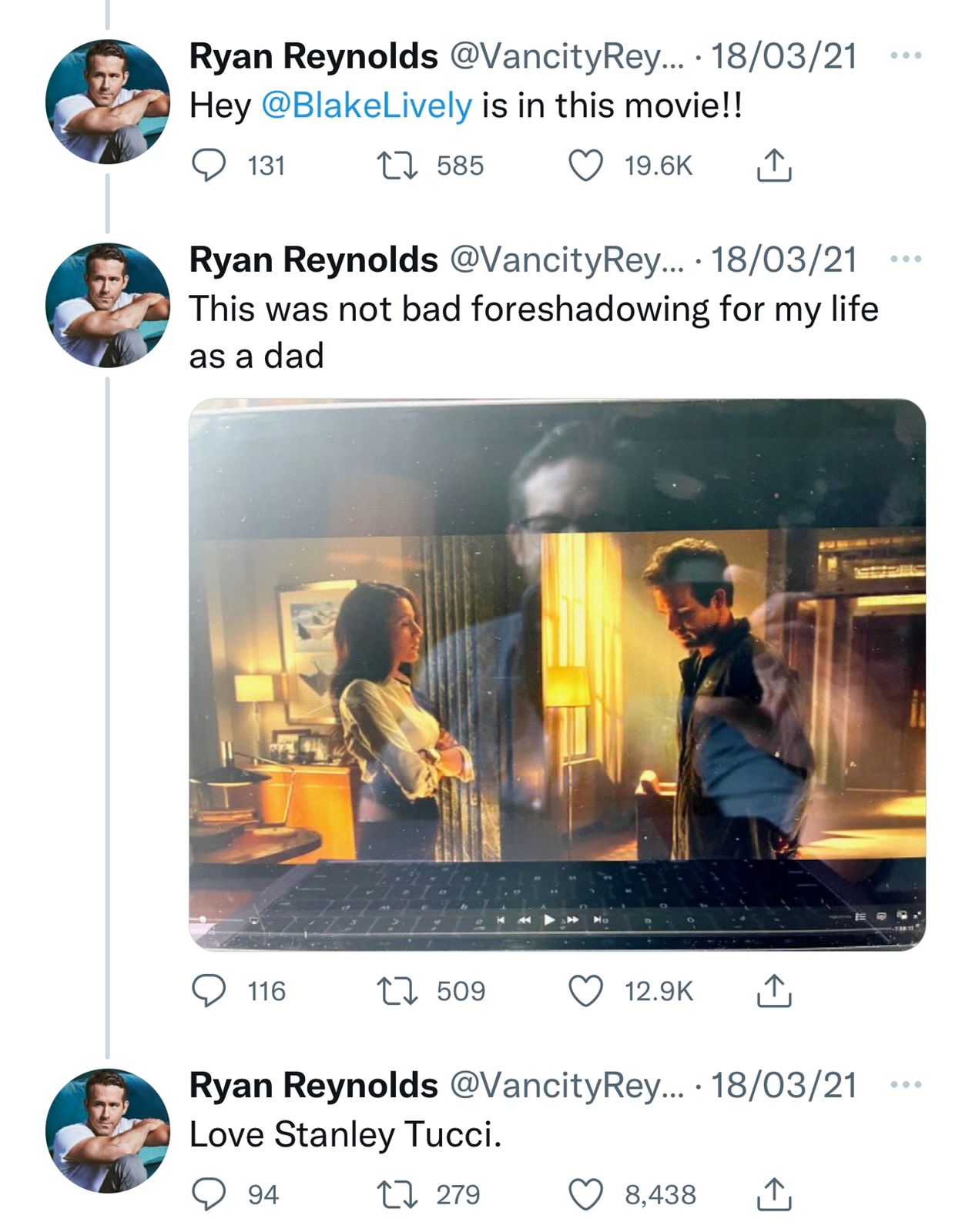 Ryan Reynolds recently joked that he'd sell his kids to raise funds
After Wrexham was dealt a big funding blow, Ryan Reynolds quipped that he would sell one of his children to fix a £20 million problem.
The Hollywood actor is known for his witty approach, and it appears that he can even find the humorous side of things after a major professional setback. One such setback was featured in the second season of the hit documentary series Welcome to Wrexham. The Deadpool star's hands-on commitment to the post of Red Dragons co-chairman was a significant takeaway from the first series, and it's evident that his dedication hasn't dimmed. In fact, his annoyance is palpable in the first episode of the FX show, when the club was denied Leveling Up financing.
The actor and his co-chairman, Rob McElhenney, revealed they need £20 million to expand their football stadium in the second episode of his docuseries Welcome to Wrexham. McElhenney observed that the shortage of funds was causing a problem for the club's ambitions as it became clear that the two would need to generate additional money. "I don't have £20 million laying around," the man said.
As the reality of their financial condition set in, Reynolds wondered what the two might do to help see the project through, joking, "I'll sell one of my children! I have four, and I don't even know what their names are!"
Meanwhile, Reynolds and his wife Blake Lively have four children: Betty, Inez, James, and a fourth one whose name has not yet been revealed.
 'I'll sell one of my children!' Ryan Reynolds makes dark joke about selling his kids to raise money for Wrexham AFC
---