Tom Holland and Zendaya spotted at Beyoncé's Birthday concert in LA; couple mastering singer's mute challenge goes viral
Tom Holland and Zendaya prove time and again just why they're considered the cutest couple in Hollywood. The duo decided to attend Beyonce's Los Angeles Renaissance concert, which also happened to be Queen B's birthday. Among the star-studded VIP lineup of the show, the Spider-Man couple stood out, because of doing the singer's famous mute challenge. The fans instantly started gushing over just how cute the two were when with each other, as they continued to enjoy themselves.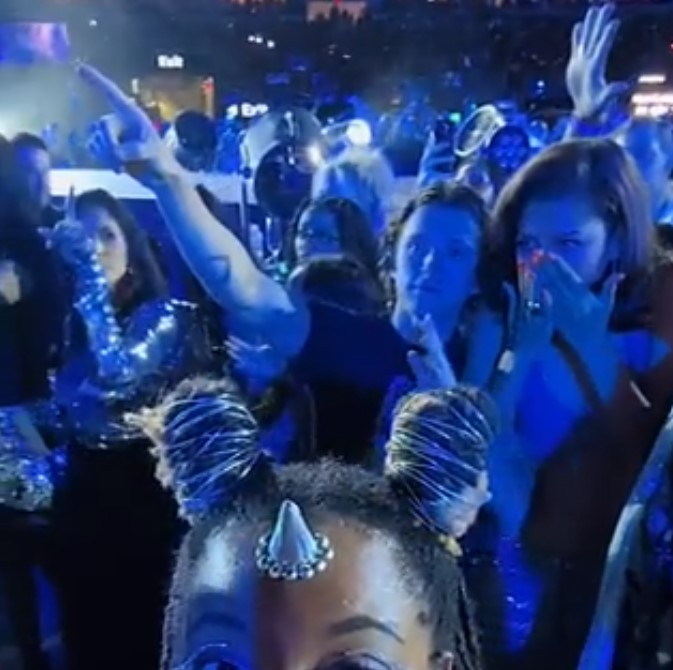 Tom Holland and Zendaya spotted at Beyonce's Birthday show doing the mute challenge
The famous couple made an appearance at Beyoncé's Monday show, at SoFi Stadium in Los Angeles. Fans saw the two strolling through the venue hand in hand and visibly enjoying the singer's show, as they swayed and grooved. However, the highlight of the evening was recorded by a TikToker, Toshe Phillips, who recorded Zendaya and Holland taking part in Beyoncé's mute challenge. 
For the unversed, Beyoncé's song Engery has a part that goes dead silent at one point, and the audience has to go quiet for those few seconds before the beats come on again. In the video, the 27-year-old actress is seen covering her mouth with her hands to stop singing along as the beats stop, while the Spider-Man star froze on the spot, with his hands in the air.
 'Not Tom Holland liking this under 2 mins': Fans swarm after Zendaya poses in diamond bra and skirt post her 27th birthday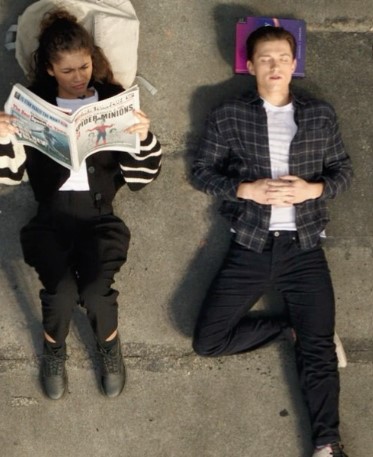 Kim Kardashian and family spotted having fun with Jeff Bezos at Beyoncé's Birthday Renaissance concert; poses for an iconic selfie
Fans gush over the cute couple
While couples like Timothée Chalamet and Kylie Jenner also made the news, it was Holland and Zendaya that stood out to the fans, for their adorable chemistry and fun energy. One fan posted on X, formerly known as Twitter, "a very unserious couple," alluding to the clip of the two doing the mute challenge. While another person sent their best wishes to the couple, saying, "The most Adorable and unproblematic relationship in Hollywood!! I'm rooting for them." 
Meanwhile, the couple's outfit, cannot go unmentioned as they were quite simply a treat for the eyes. The Challengers actress was dressed in a stylish silver blazer, a dazzling crop top, and a shiny skirt, complimented by oversized hoop earrings. Tom, on the other hand, was dressed a little more casual, in a black leather jacket, but a Renaissance t-shirt. For people who are not aware, Beyoncé had urged the attendees to don the metallic chrome shade or silver as a tribute to her birthday and to mark the Virgo season.
 'I was really emotional': Tom Holland once drunk 'weeped' in front of Disney CEO hoping he saves MCU Spider-Man
---