Top 7 ICONIC Mean Girls moments that are just too hard to forget
It's incredible to imagine that Mean Girls was released in 2004, because the film could have been made much more recently and still feel so relatable. While others had fantastic high school experiences, it's fair to say that many people were excluded from the so-called popular crowd, which resulted in many negative emotions and difficult days. Cady's journey is so rewarding because she loses herself a little, but she eventually learns some important truths about being a nice person.
We millennials may have our differences, but one cultural event will always unite us: Mean Girls. The 2004 cinematic masterpiece comedy picture has infiltrated our minds and developed a universal language that we all comprehend so much that even Gen Z loves it. What is it about this film that makes it so appealing? We've been obsessed with the film for almost a decade, and we're just as obsessed with it now as we were before. Here are seven moments that we just can't forget.
 Mean Girls is coming back: Everything to know about the next installment
Cady gets her first look at the plastic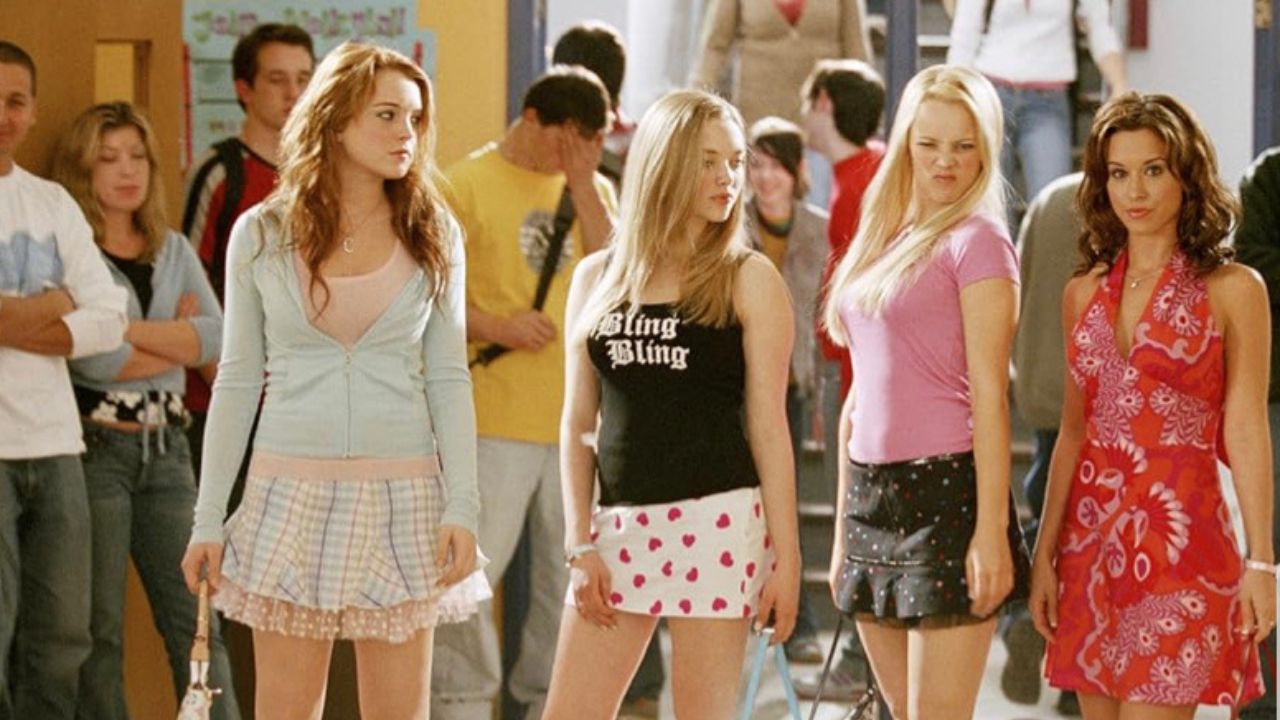 Karen was well-known for being a ditz, and Gretchen isn't far behind. It's amusing to recall Cady's early encounters with the girls who would soon become her entire world. Janis described Gretchen as gossip, and Damian added, "That's why her hair is so big; it's full of secrets." And who can forget Regina's Cleopatra-like entrance into gym class on the shoulders of her male classmates? Janis declared Regina to be completely evil, and fans began to learn that she had some bad blood with her, which is why she was concerned with the thought of Cady becoming involved in their reality.
Jingle Bell Rock Scene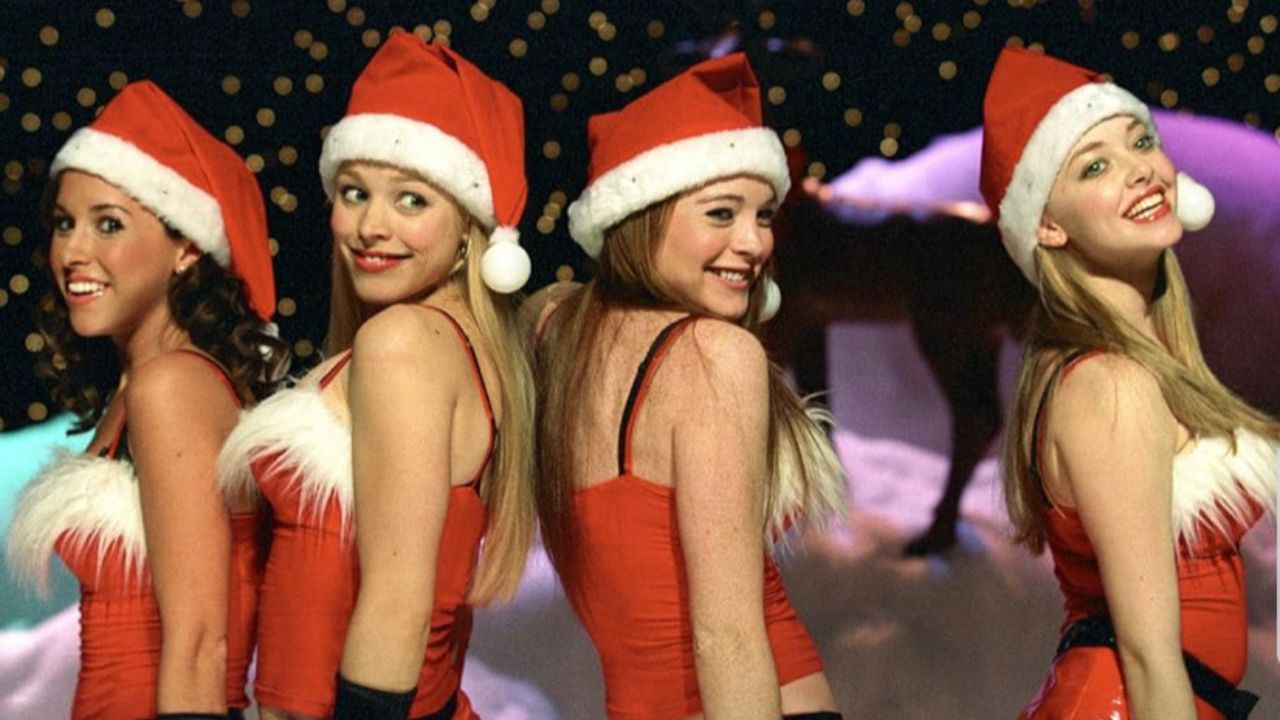 Cady was entrusted with playing Jingle Bell Rock with the Plastics at the Winter Talent Show as she became more immersed in their society. She got into it and did an excellent job.
Fans remember this sequence from the film because everyone enjoyed witnessing this performance. As Gretchen's insecurity grew, the show quickly devolved into a fiasco. Cady rescued the day by singing the song alone, and soon the Plastics and the audience were singing and clapping along with her.
Regina's mother said, I'm a cool mom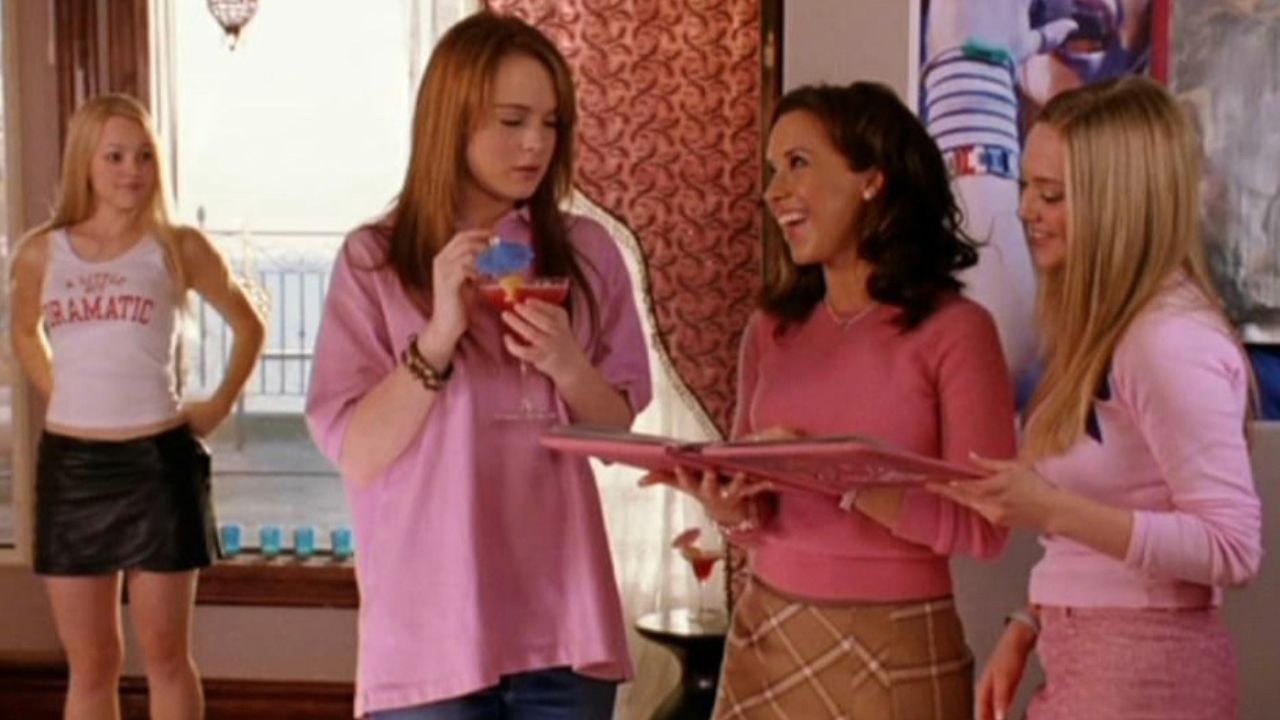 Another Mean Girls clip that will live in every fan's head in perpetuity is when Regina's mother declares, "I'm not a regular mom; I'm a cool mom." She was dressed in a pink velour sweatsuit that appeared to have been stolen from Regina's closet, which was part of the comedy, as she desperately wanted to fit in with her daughter's teenage friends. This was undoubtedly one of the most famous scenes from the film, as no one would anticipate a parent character to be so preoccupied with returning to high school.
Cady informed Aaron that it was October 3rd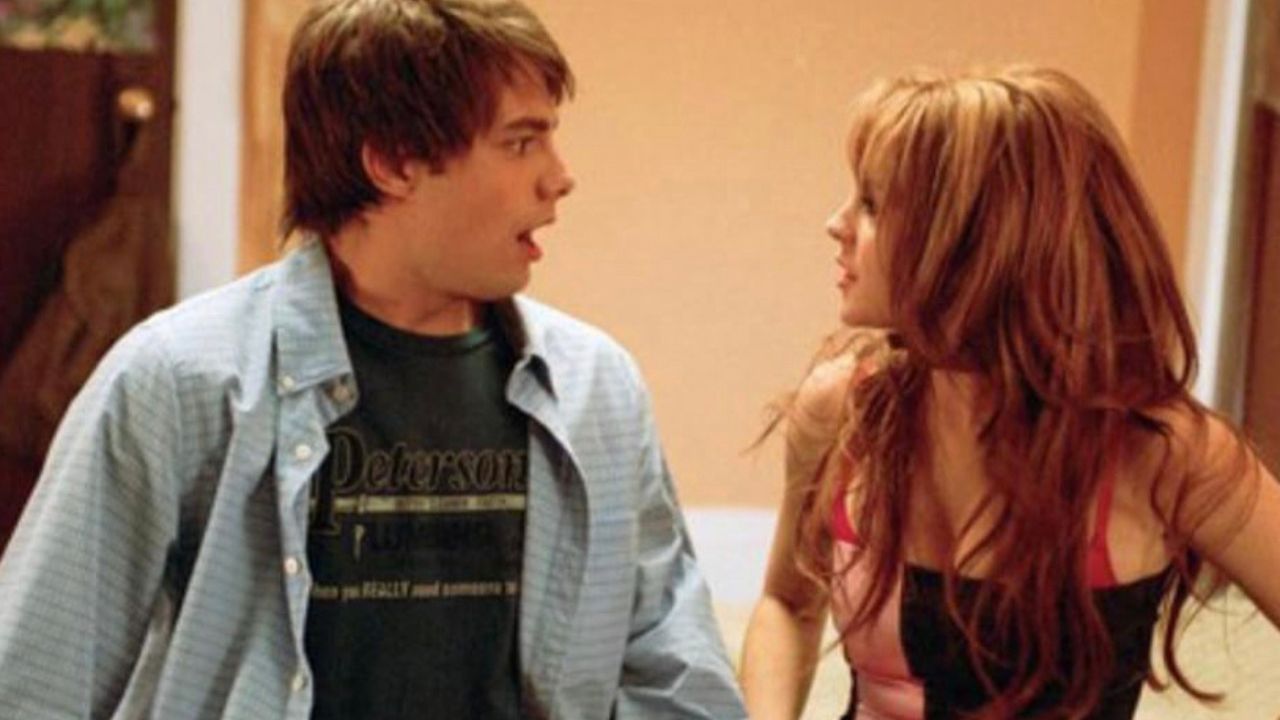 Cady developed feelings for Aaron, and when he asked her what day it was in class, she responded, "It's October 3rd." Aaron appeared to be interested in dating Cady since he admired her intelligence, but there were some concerns because he previously dated Regina.
This appeared to be a completely random and innocent scene, but it quickly became the topic of several memes, and October 3rd is now officially designated as Mean Girls Day. It's incredible to watch how much fans enjoy this day of the year.
The laughter-inducing phone call scene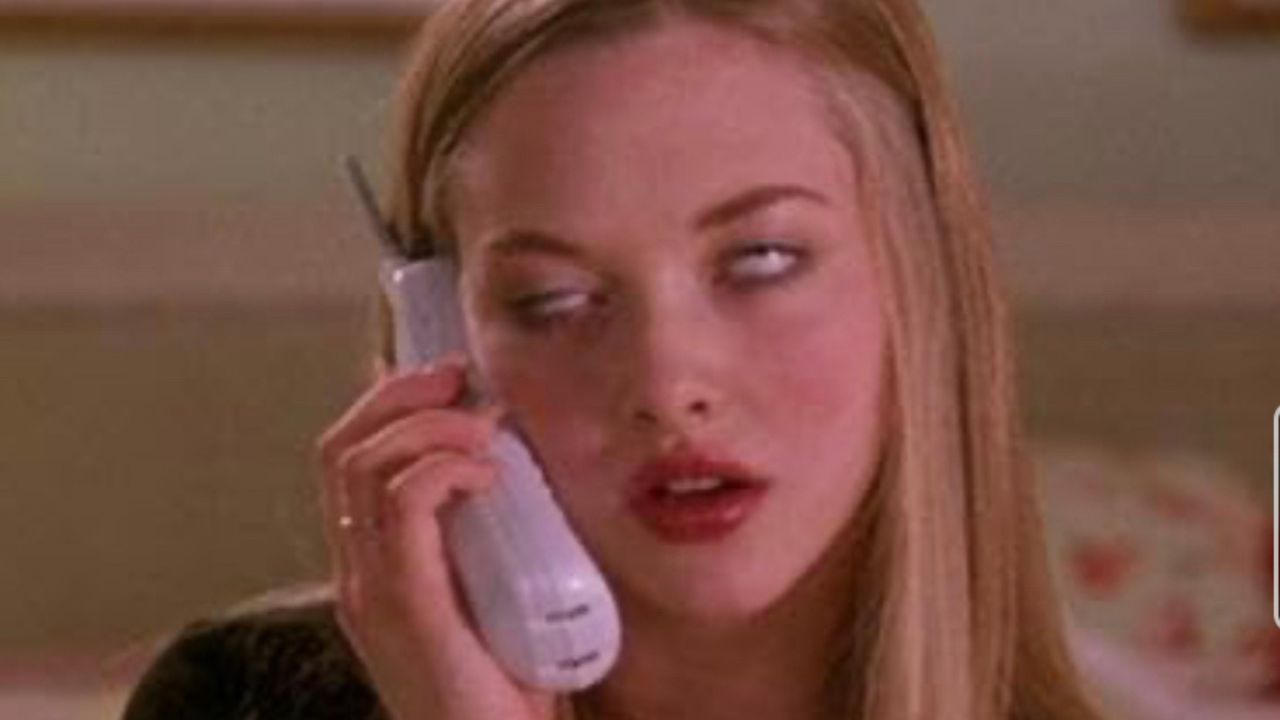 Cady and Regina gossiped about Gretchen over the phone while Gretchen was on the other line, so she could hear everything. With many calls occurring at the same time, the situation devolved into a complete disaster. Karen taunted Gretchen without even realizing she was talking to her. This was one of the most essential scenes in the film because it dealt with the toxic power dynamics inside this group of ostensibly friends and demonstrated that Regina was a detrimental influence on everyone.
The iconic You Can't Sit With Us scene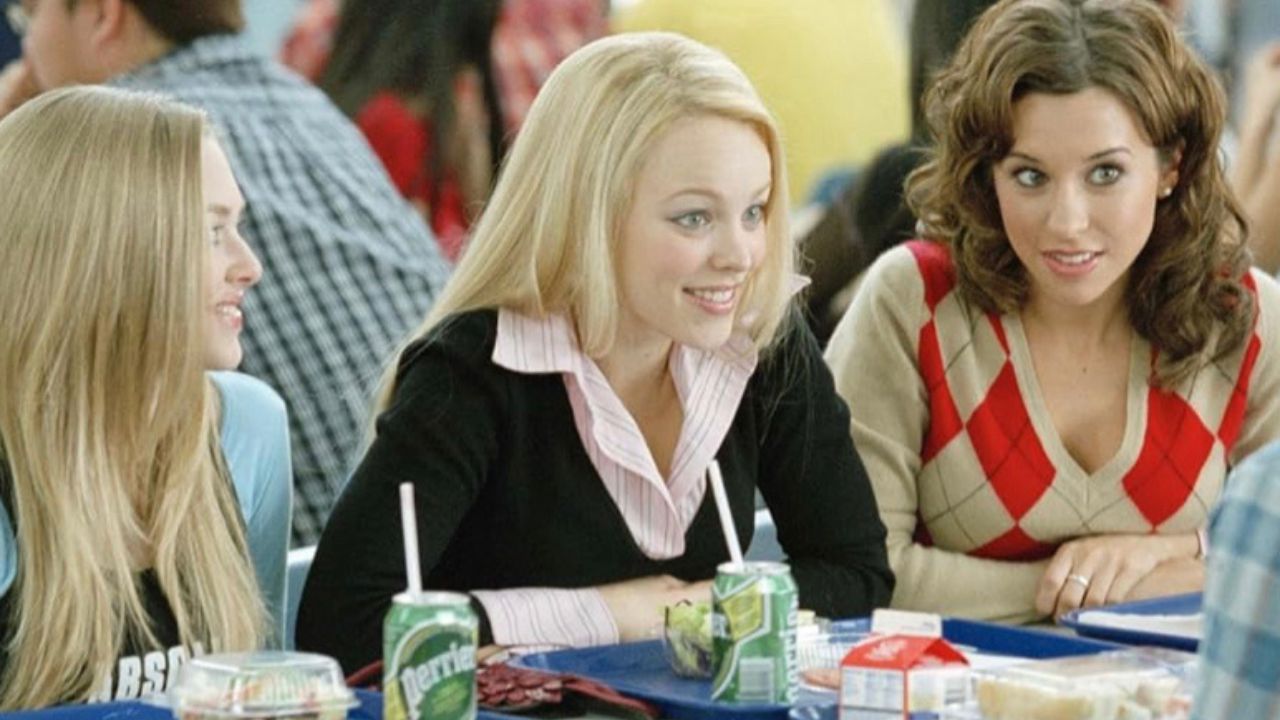 When Regina showed up to school in sweatpants on a Monday, Karen warned her, "That's against the rules, and you can't sit with us." These were Regina's regulations, and they had been enforced in the past, despite her attempts to get around them. Gretchen became enraged as she said that they have been following Regina's rules for a long time and that she cannot break them now. "You can sit with us!" 
Regina inquired, Is butter a carb?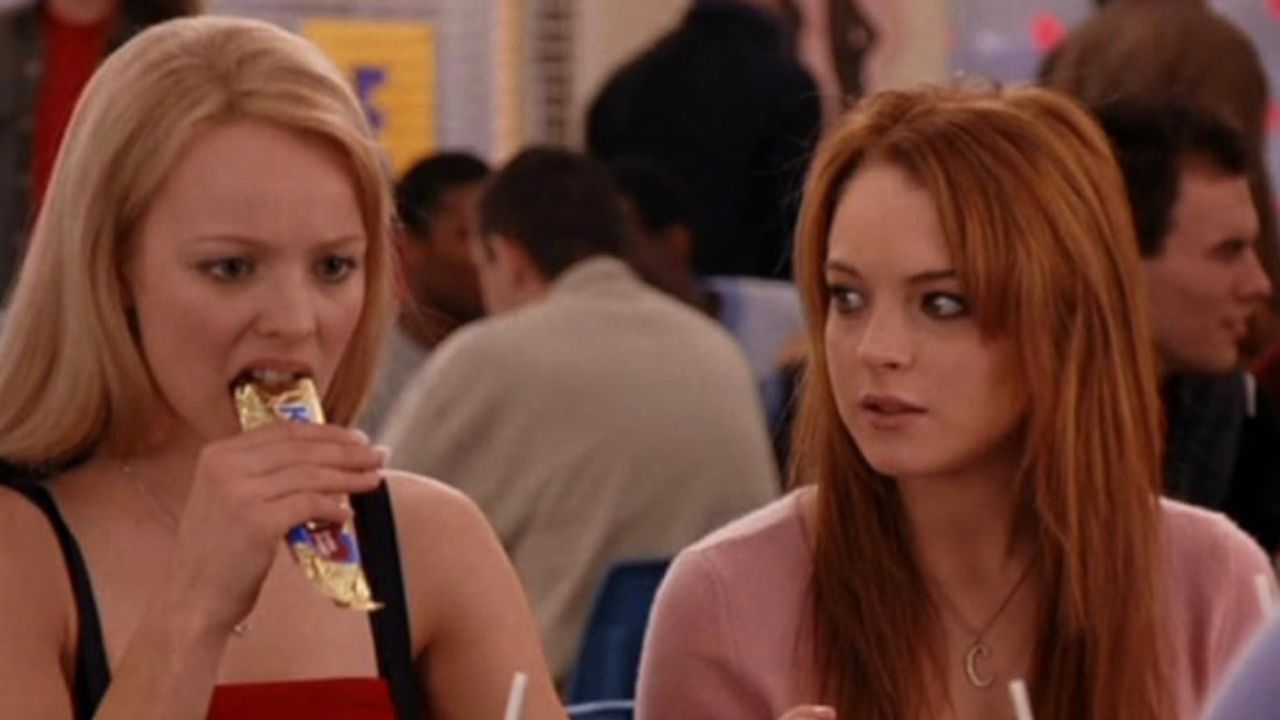 Regina famously asked Cady, "Is butter a carb?" when she wanted to go on a diet. Cady said yes, despite the fact that it's fat. Nobody could ever forget Regina's question since it was so ludicrous. It was also completely Regina, as she was always more concerned with her personal beauty than with anything else, and she just wanted to talk about herself and how much other people loved her.
 'This girl is the nastiest sk*nk b*tch..': Hailey Bieber recreates iconic Mean Girls poster and burn book page, fans call it 'iconic'
---