What did Rihanna DM do to ASL interpreter Justina Miles after their amazing Super Bowl Halftime show?
Rihanna's 2023 Super Bowl Halftime Show performance made headlines for more than one reason. First of all, fans were very excited that the pop giant was back on stage after a long 7-year hiatus. Secondly, Rihanna caused quite a stir with the unprecedented revelation of her pregnancy during her gig at The Game. Aside from this, another aspect of the performance that has taken the internet by storm is her ASL interpreter Justina Miles. Miles made history as the first deaf woman to sign at the Super Bowl, and social media loved her amazing work.
And now, in a recent interview, Justina Miles revealed that Rihanna sent her a direct message on Instagram after her show. Find out what the Diamonds singer had to say.
Rihanna's Instagram DM to ASL Interpreter Justina Miles
Justina recently appeared in an interview with Gayle King on CBS Mornings when she revealed that Rihanna and she hadn't even met in person before their big show. However, she said, the Fenty Beauty founder reached out to her on Instagram after the Super Bowl. "I didn't get a chance to meet her, but she did for me," Miles said. "She was like, 'Black Queen, you are amazing. We are best friends in my head, you were amazing!' It was beautiful."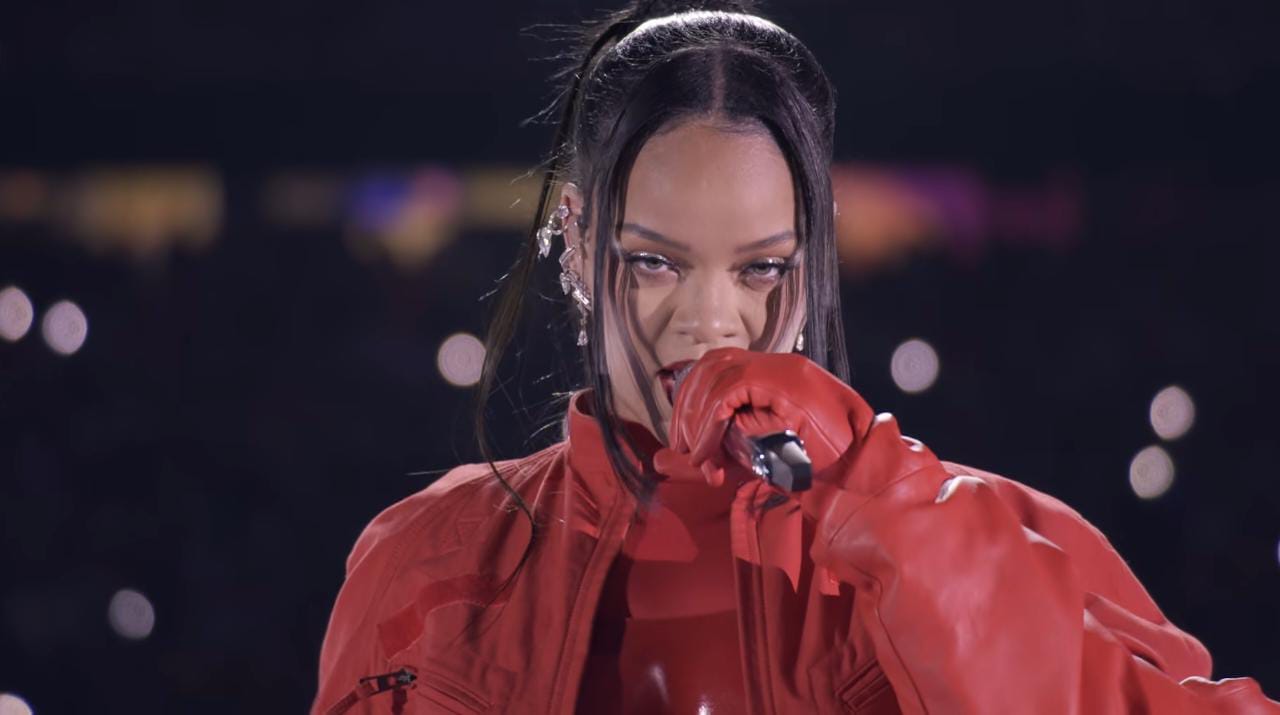 Miles further revealed that once she had the final list, she worked on perfecting her signature for five days. Although she knew the songs, Justina explained that she went beyond the words to get the correct meanings.
Moreover, just like the rest of the world, Justina Miles also had no idea about Rihanna's pregnancy. She said she found out later because the Umbrella singer "didn't look pregnant" at all.
Rihanna 35y birthday celebration
On February 20, Rihanna turns 35y Birthday at one of her favorite Giorgio Baldi restaurants in Santa Monica. Just like last time, she rocked maternity fashion as she donned a white dress with a plunging neckline. She wore it with an oversized black jacket and silver heels. The We Found Love singer was joined by her beau A$AP Rocky, and other friends like Melissa Ford and Rory Fenty. The restaurant was reportedly decorated with balloons for her special day. As for the megastar pop cake, it had a wand shape that was a recreation of her unique cartoon Instagram image.
Also read: Why is Rihanna facing such backlash over the million dollar ring she wore at the 2023 Super Bowl Halftime Show?
---