Who are Maddox & Pax? Exploring Angelina Jolie's relationship with her sons as she attends daughter's Luncheon with them
Count on Angelina Jolie when it comes to stepping in and being a mama bear to her children. The A-lister recently attended a college luncheon for her daughter Zahara. Accompanying the star were her sons Maddox and Pax. During the visit, the Salt actress also posed for a picture with her sons at the family-friendly event, the Spelman College Sorority Luncheon. 
Angelina Jolie and her two sons attend Zahara's College Sorority event
The 48-year-old actress was accompanied by her eldest sons, Maddox, 22, and Pax, 19 for the event held by the Alpha Kappa Alpha (AKA) Sorority at the Whitley Hotel in Atlanta. The event was held to welcome the new members to the club, which included Zahara, 18. In the picture, Jolie can be seen wearing a pristine white trench coat paired with classic jewelry as her sons donned black tuxedos. Zahara also picked a white dress for the event and looked as elegant as ever. 
In other pictures posted on her fan account, she can be seen posing and smiling with the other group of attendees. A source spoke to Essence about Angelina's involvement at the event and shared, "Angie is very proud for Zahara. She is impressed by her choice to work hard, her interest in service and her wish to join the AKA sisterhood—one of the many impressive HCBU sororities. It meant so much to Angie and Zahara's siblings to be there to support her, and to congratulate all the other girls."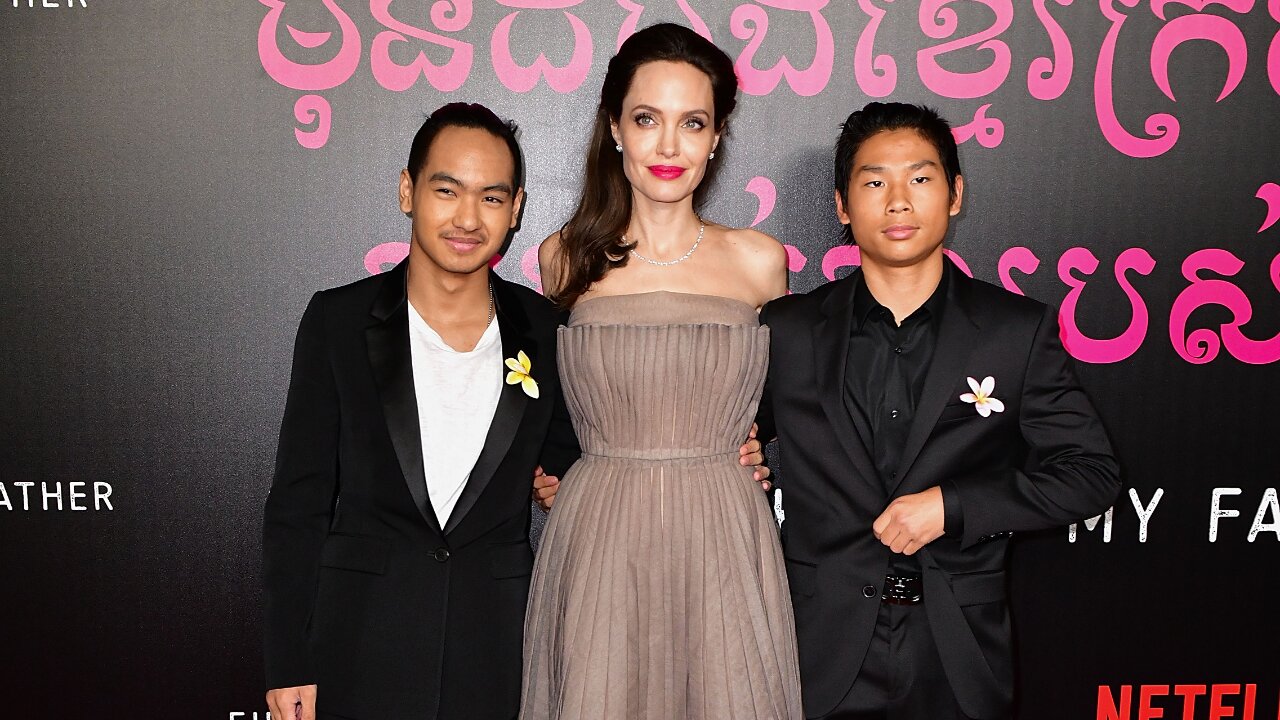 'I've had my share of things': When Angelina Jolie talked about feeling 'broken' many times in her life
Zahara drops the Pitt surname amidst joining a new sorority in college
Zahara made headlines earlier when she dropped the 'Pitt' surname. While introducing herself as a sorority sister in a video shared earlier, she said, "My name is Zahara Marley Jolie." Brad and Angelina share six children together: Maddox, Pax, Zahara, Shiloh and 15-year-old twins Vivienne and Knox. Jolie had adopted Maddox from an orphanage in Cambodia as well as Zahara who was born in Ethiopia. Pitt later adopted Jolie's children with their decision to expand the family. 
In an interview with People, Angelina Jolie had shared, "They're pretty great people and because there's so many of them, I think they've had a very significant effect on each other. It's not like I'm the head of anything. I'm very honest with my kids. And I'm very human with my kids."
 'How you have really wanted me out': When Angelina Jolie wrote an emotional letter to Brad Pitt post their divorce
---