'You can't tell me?': Khloé Kardashian's daughter, True draws this adorable Whale after her mom revealed new fear
Khloe Kardashian is one of the most famous personalities in the world, and yet she has her own fears to deal with. Especially when her own children are experts at taking a dig at their mom. In a recent episode of The Kardashians, she admitted that she now has a new fear added to her list of phobias. The reality star is scared of whales, or more specifically stingrays. And no one teases her more about it, then her own daughter, True.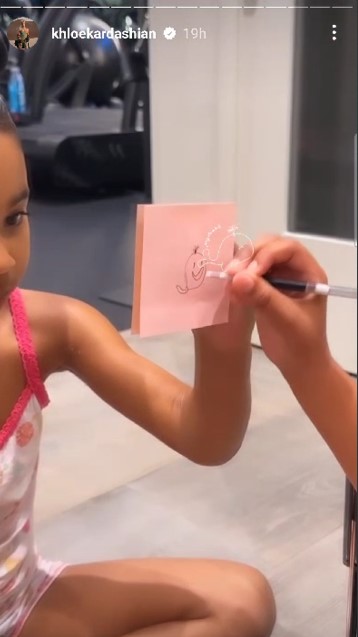 Khloe Kardashian's daughter draws her a whale
In the video posted on Khloe's Instagram stories, True can seen drawing something. When she questioned her 4-year-old, she asked, "Goose, who is that? Me, you said?" The little girl replied she was making a "Happy Face." As the reality star took in the pen-drawn picture, she questioned her, "That's what I look like?" The video cut off right after that, so we can only presume what it was.
 'He's the sweetest most affectionate little man': Khloe Kardashian shares son Tatum's resemblance to her dad and brother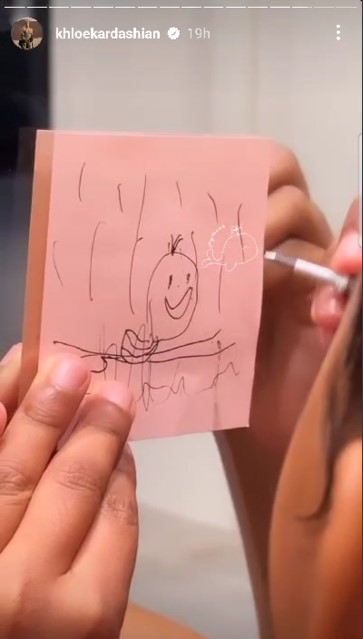 In the next clip, as True started another drawing, Khloe asked, "What are you drawing now?" The kid didn't pay much attention to her mother, as she went on scribbling on the pink sticky note, using the gym mirror as support for her masterpiece. Ture declared she can't tell the 39-year-old about it yet. But as the little artist kept on it, Khloe started getting a full picture of what her daughter was drawing, she said, "OK…True what is this? Oh gosh…I think I know what that is…What is it? Can you tell me what it is?" Once every stroke was in its place on the paper, True replied, "A Whale!"
 'You are perfection just as you are': Khloé Kardashian extends support to Remi Bader after she gets body shamed online
Khloe Kardashian's new fear of whales 
The Kardashian season 4 premiered on Thursday this week. And while Kim and Kourtney Kardashian's drama took up most of the attention. Khloe also informed the viewers about a new phobia she's developed. She also disclosed that her daughter, True hasn't been very kind to her about these turn of events, as she "bullies" her mother by drawing whales. The Good American founder said, "She draws me photos of whales just to f–k with me and she thinks it's so funny."
 'The love that moves the sun and the stars': Khloe Kardashian twins with daughter True, basks in sunflower fields on Italian vacation
---